Dear Leaders,
More than 25 years ago, Dan Cochran was the COO of the international private bank at Merrill Lynch in Hong Kong when his partner– his sweetheart since their freshman year at Dartmouth – suffered a stroke. A sudden medical emergency would have been serious enough, but Dan's partner Greg was also a man, so Dan's health benefits didn't extend to his domestic partner. That wouldn't last. Dan called Dave Komansky, then the CEO of Merrill Lynch.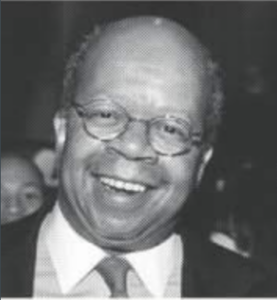 "We're going to take care of you," Dave said, shocked that Mother Merrill's insurance at that time didn't actually protect domestic partners.
It was as simple as that. By identifying injustice and asking for a solution, Dan Cochran's brave choice to demand the same recognition as his heterosexual colleagues made him the living catalyst for change at Merrill Lynch. In the age of Obergefell, the monumental consequence of spousal benefits might be easy to overlook, but it's a clear reminder of a principle that guides us at Out Leadership: what isn't measured cannot change. 25 years later, we're fighting another battle for fair inclusion of LGBTQ+ people in the corporate world – board diversity.
When we launched OutQUORUM in 2015, just two companies in the Fortune 500 included sexual orientation or gender identity as a metric for board diversity. In 2021, that number had risen to 19. Yet still, out of the 5,670 board sets in the Fortune 500, just 26 are held by LGBTQ+ individuals – less than 1%.
And we're not just calling for a quorum. We're measuring the number of board seats held by LGBTQ+ individuals. We're helping corporations and exchanges like Nasdaq change longstanding structures to enable the diversity that we're measuring. And we're tracking and training talent at all levels to ensure they're board-ready, driving the pipeline through the newly accessible pathways we've built.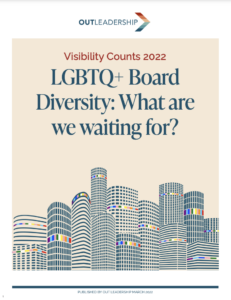 When I joined Merrill Lynch in the fall of 2001 with an ambitious plan to serve the unaddressed financial needs of the gay community, Dan became one of my biggest supporters and remained my mentor until his death three years ago. His visibility as a proud Black gay man didn't just illuminate my path toward progress, he paved it himself. And that's our mission as we empower the next generation of LGBTQ+ business leaders because there's always further to go. Our 2023 Quorum data will be released in April in advance of our 3rd Annual OutQUORUM Summit in New York – and while I can't reveal the details just yet, I'm quite enthusiastic about the progress we've seen, and I'm sure Dan Cochran would be too.
In service,
Todd G. Sears
CEO and Founder
Out Leadership