Dear Leaders,
Welcome back! I hope that everyone had a restorative, happy, and safe holiday with their families and friends. Reentry can be rough, but less so when you have SO MUCH to look forward to – as we do here at Out Leadership. I'm so excited to follow up our last OutNEWS, which reflected on the highlights of the year, with this week's edition, which looks ahead at all the events we have planned and the many ways we can work together to drive equality through business.
As you know, Out Leadership has launched our vision for the future in our 10 Year Ambition Statement, with three strategic pillars:
Embedding LGBTQ+ equality in global business practices. We are tripling down on our efforts to embed LGBTQ+ diversity metrics into business strategies, goals, and ESG practices going forward. Every company in the world should have an ESG strategy that is LGBTQ+ inclusive.
Convening, connecting, and developing the LGBTQ+ talent lifecycle. We are building a framework around the entire LGBTQ+ talent lifecycle from high school to the boardroom. Alongside our standout partners Out Leadership is uniquely equipped to lead this effort, having invested deeply into LGBTQ+ talent acceleration, curriculum development, and leadership training.
Removing structural barriers to equality. We are using the power of business to dismantle all the structural barriers to LGBTQ+ equality, including anti-trans laws, discrimination in the boardroom, and the remaining 68 sodomy laws in countries that for far too long have effectively criminalized homosexuality.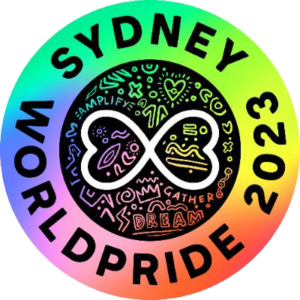 What you may not know is that we have a VERY full year-long calendar of events, salons, working group gatherings, convenings, and summits designed to engage leaders like you in the work required to strengthen these pillars and realize our vision. Here's a quick look at what we have planned so far:
In February, we'll be in Sydney to kick off WorldPride with a 45-strong CEO Dinner (celebrating 45 years of Mardi Gras), and four other events in partnership with Out Leadership member firms and nonprofit partners. Learn more.
In March, the month will wrap up with our US CEO dinner and our annual OutWOMEN+ breakfast.
April is packed with the North Carolina Return on Equality™ Forum, and the 3rd annual OutQUORUM Summit will continue our groundbreaking LGBTQ+ Corporate Board leadership, including the launch of the 2023 Out Leadership LGBTQ+ Board research, "Visibility Counts". We will close out the month with our 11th Annual Europe Summit in London.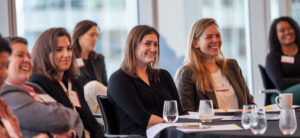 In May, we'll be here in NYC for the US Summit, which includes more OutWOMEN+, ESG, and Trans Leadership events.
The summer starts with June's launch of the 5th Annual State LGBTQ+ Business Climate Index, our Juneteenth Event, and of course lots of Pride events around the globe with our partners and members!
Then, in July and August, we CATCH OUR BREATH!
In September, the 9th annual global OutNEXT Summit in NYC will once again bring together 250 of the world's brightest emerging leaders for two days of leadership development.
October will bring us back to Asia and Australia for our 10th Hong Kong/Tokyo Summit and our 7th Australia Summit in Sydney!
And finally (for now!), November will see our first Return on Equality™ ESG Summit (read more on this below).
Each of these events is a chance to convene and collaborate. Every time we gather, we are intentionally, strategically moving closer to the realization of our 10 Year Ambition. No doubt we'll face challenges and celebrate successes along the way, both of which we can only do if we work together.
Want to help? Lend us your brain, your ideas, and your network for speakers–and get involved! Is your company a member or a sponsor of Out Leadership? Email me and let's get started!
Best,
Todd G. Sears
Founder and CEO
Out Leadership