Kim Petras' GRAMMY Win!
German pop singer Kim Petras became the first trans woman to win a GRAMMY for Best Pop Duo/Group Performance alongside non-binary collaborator Sam Smith at the 65th Annual Grammy Awards on Sunday. Petras' win is a monumental achievement and important visibility for the trans community as anti-trans violence surges in the United States. Kim has been a trans rights trailblazer since 2006 when she began her public gender transition journey, first by appearing on a German talk show at the age of 13 and by pushing for gender affirmation surgery at age 16. In reference to her career, she previously quipped that she "owes everything to the gays in Bushwick."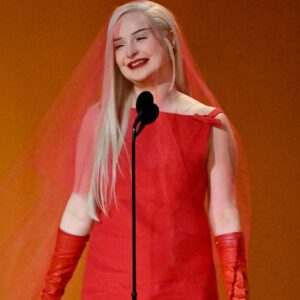 Beyoncé Becomes Most-Awarded Artist in GRAMMY History
Beyoncé thanked the queer community as she became the most-awarded artist in GRAMMY history. The Alien Superstar singer also dedicated her award to her uncle Johnny, a gay man whose struggle with AIDS left a lasting impression on the music icon. Beyoncé's record-breaking GRAMMY win came even as her album Renaissance was snubbed yet again for the prestigious award for Album of the Year. Beyoncé is widely regarded as the greatest artist of her generation by her peers – this year by Lizzo as she accepted the award for Record of the Year and in 2017 by Adele, who reluctantly accepted the award for Album of the Year as she insisted that Beyoncé should have won.