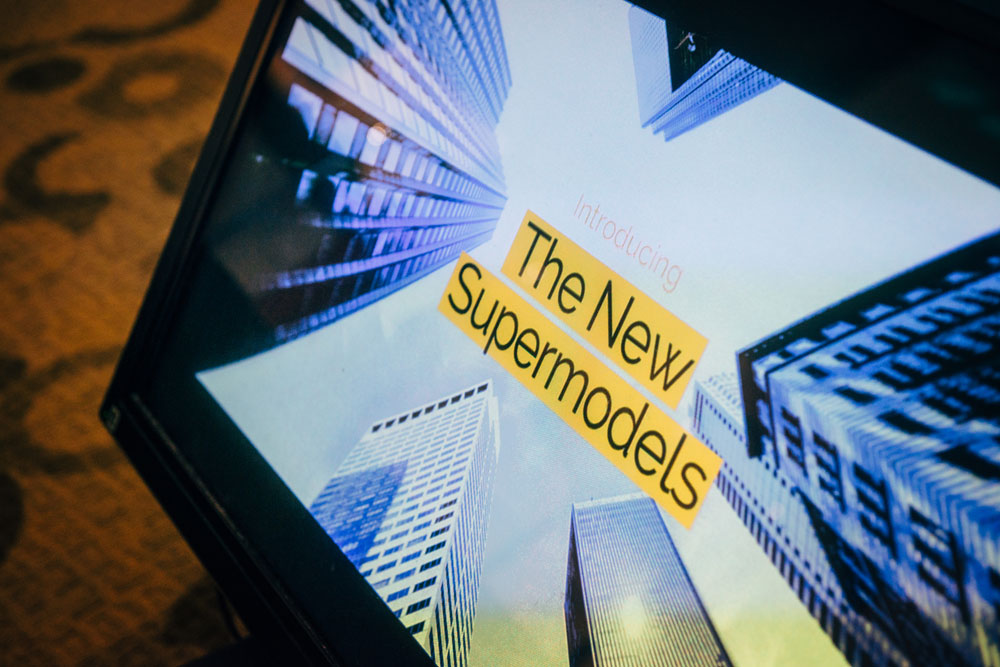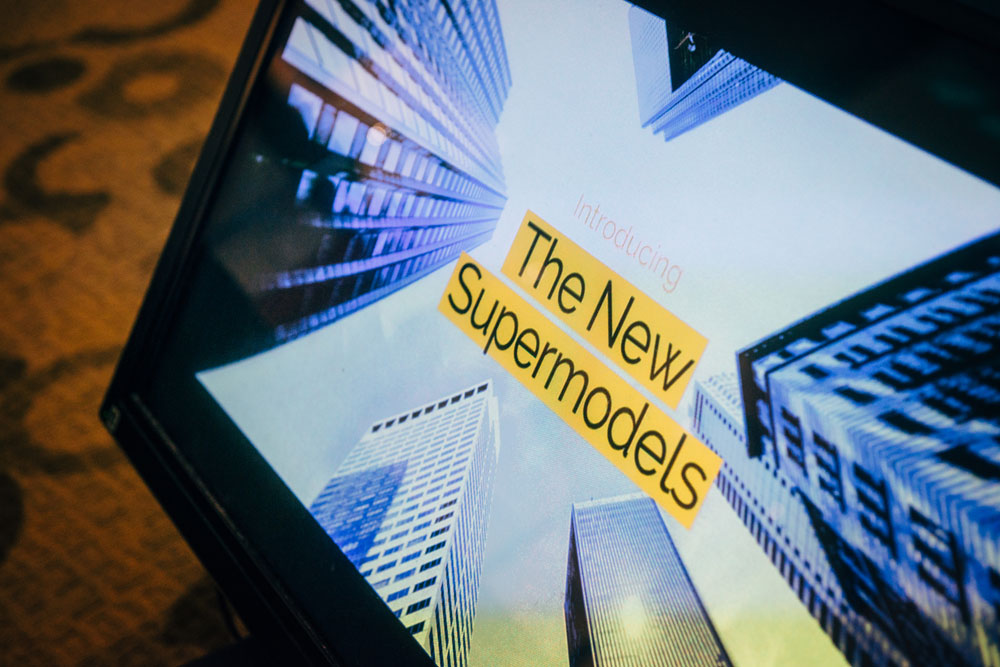 More than 100 out women in business convened for the second annual OutWOMEN Breakfast, held in association with the U.S. LGBT+ Senior Leader Summit hosted by Time Warner, Inc. and sponsored by OutWOMEN's global sponsor Hogan Lovells.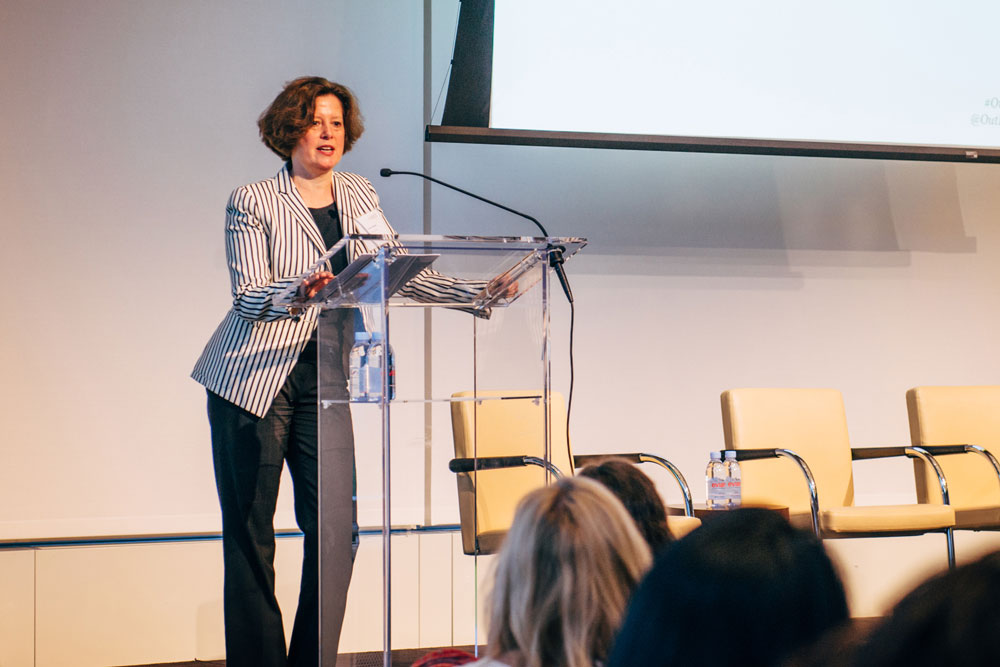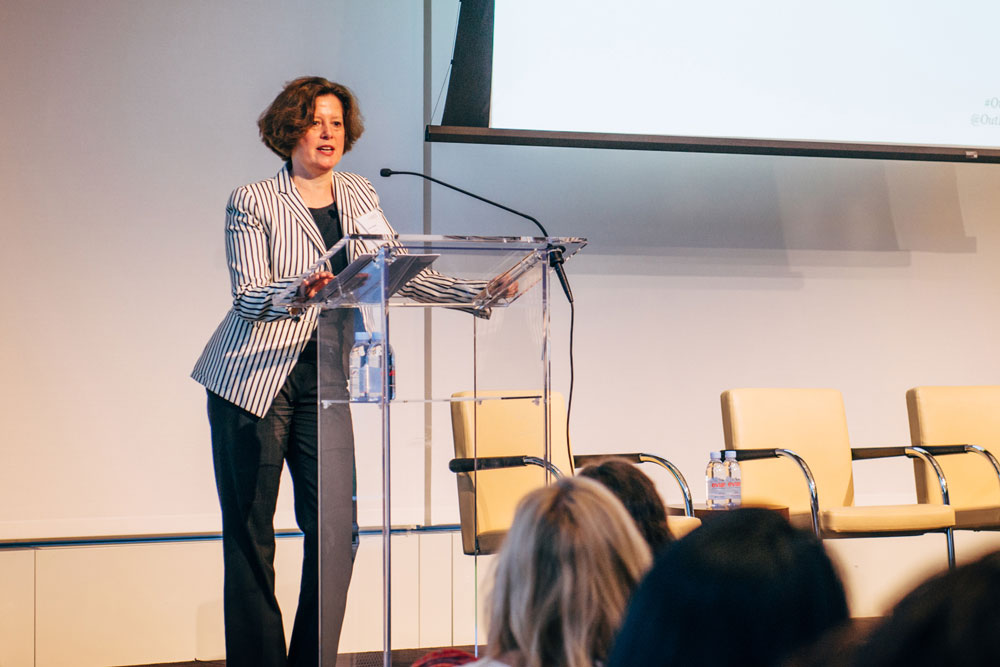 Karen Magee, EVP and Chief Human Resources Officer, Time Warner, started things off by sharing some of her personal story: "Last week as we were commemorating the 20th anniversary of Ellen's coming out episode, I couldn't help but think back to that time and how I felt when the mail guy tossed Time Magazine in my inbox with "Yep, I'm gay," on the cover. I've thought about how courageous Ellen was and how lucky I was to be the general manager of Time Magazine, the organization Ellen entrusted with telling her story. I'm amazed at both how far we've come since I came out at work in '93 or '96, depending on how you count it, and how very far we still have to go. What I do know is that coming out and living out in every aspect of your life is the single most powerful change agent we have. Ellen knew that and I'm quite certain that each of the LGBT+ women in this room understand that on some level. The question for us today is how do we turbo charge that? What actions can we take that will leverage our power beyond just the companies we work for so that future generations will realize the dream of true LGBT+ equality."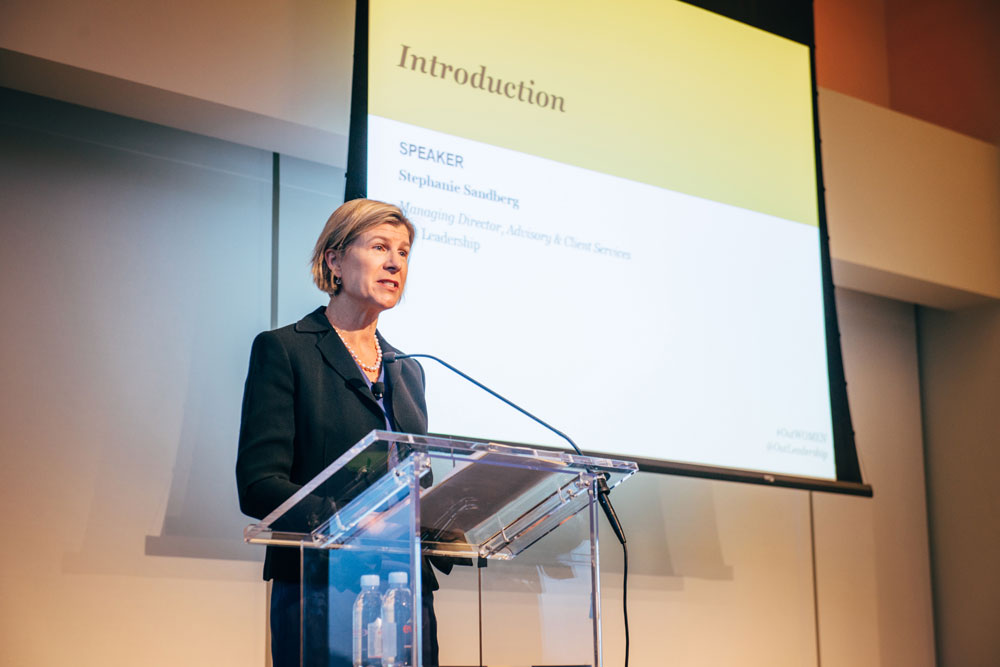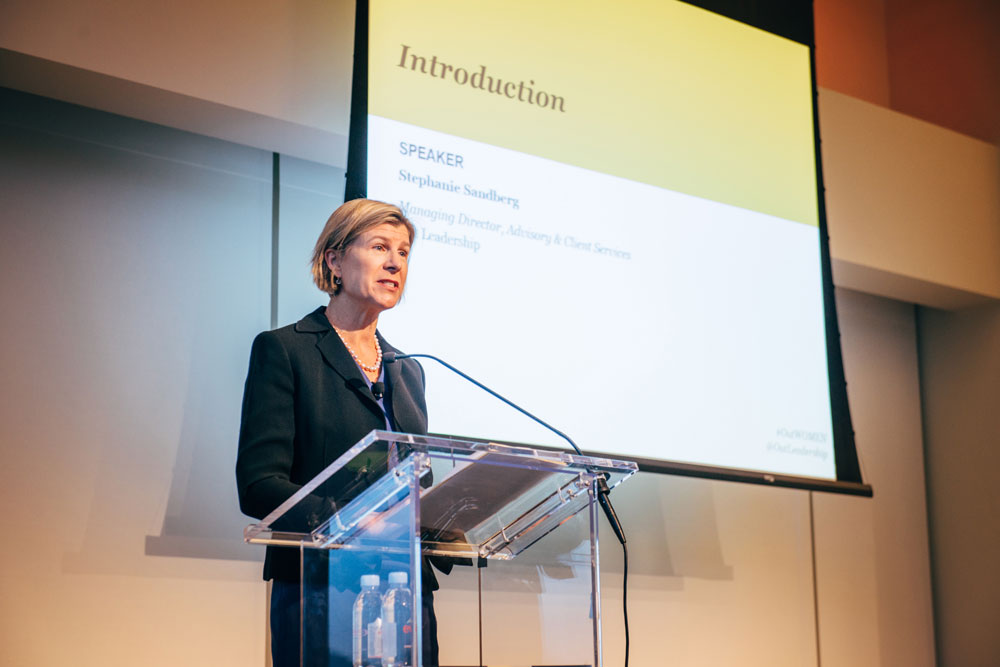 Stephanie Sandberg, Managing Director, Out Leadership, moderated a panel focused on the importance of visibility for OutWOMEN, particularly for younger women who need to see role models.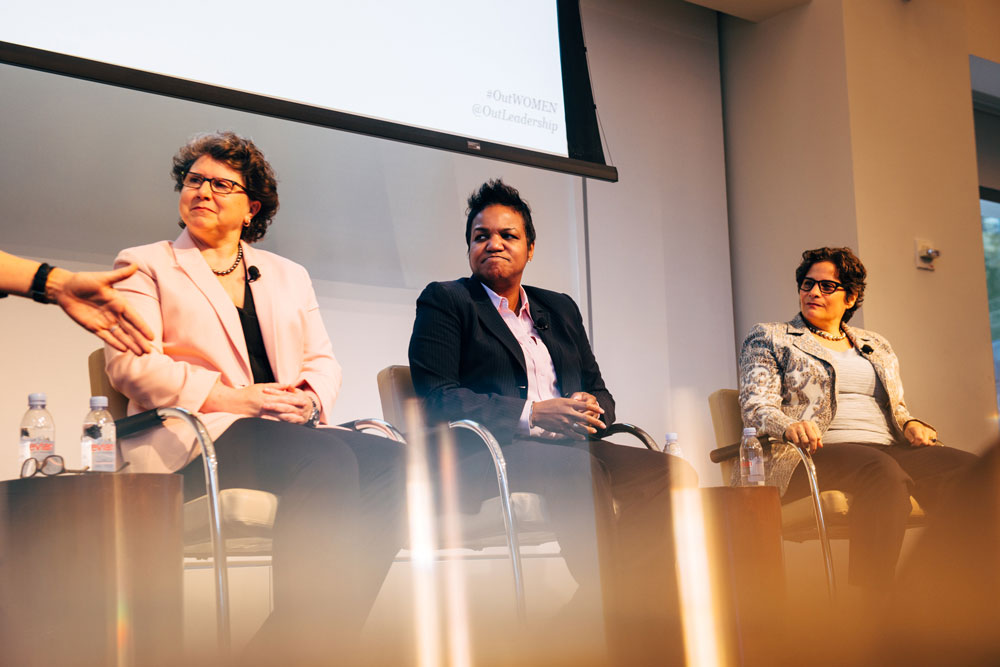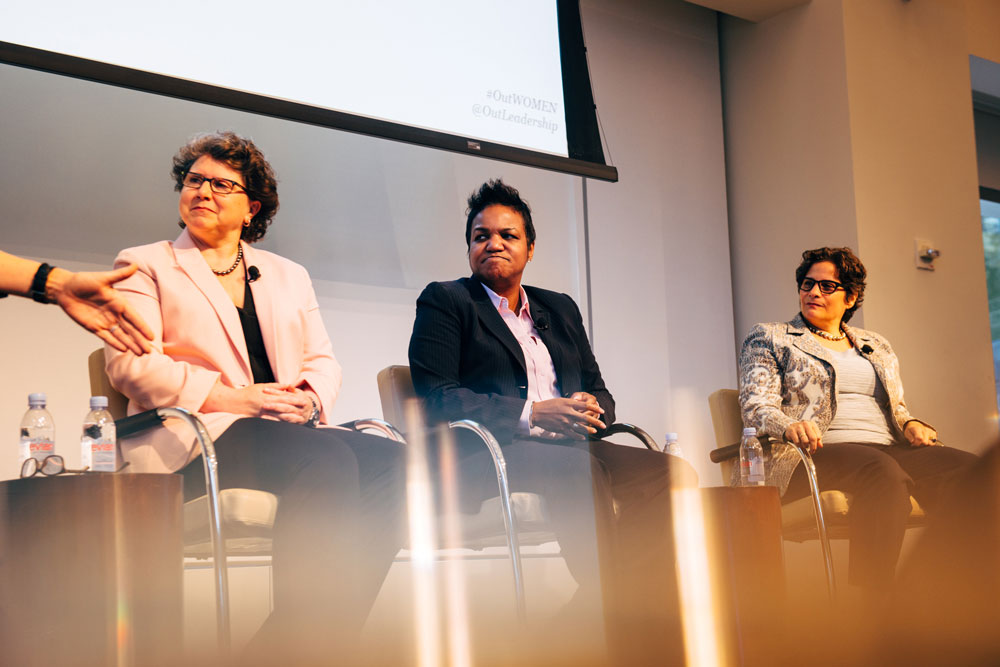 Rosanna Durruthy, Chief Diversity Officer, Cigna (above, center), noted: "Being black and Latina and female, I never thought that about the fact that there was a moment before or after [coming out] at work. But being out has allowed me free movement over all this emotional real estate that would otherwise be consumed by all the things I didn't say and all things I didn't want others to know about."
Durruthy continued: "One particularly poignant example, from early on, after we had declared that the Diversity & Inclusion function would be inclusive of LGBT+ as well. I was in Paris, and two colleagues, both gay men, invited me to lunch to get to know me better. One of them had been with his partner for nine years, but with the company for 15 years. They were both saying how wonderful it was to have me as a role model, who was out in my life, and that I regularly  shared about my partner.
"And I asked: does this create a space for you to be out and open at work?" Durruthy concluded, " And one of them said, 'you know, I wish I could be out, but because I've created this life for so many years, people think I'm married to a woman. I'm afraid if I come out, they'll think I've lied about other things, and won't trust me.' And in that moment, I understood that our ability to be who we are creates the space for people to be themselves from the start, as well. If someone walks around hiding, fearing that who they really are isn't going to be accepted, it becomes part of a story or narrative must then later be undone, and it does undermine trust."
Celie Niehaus, Chief Compliance Officer, Capital One (above, left), continued on the importance of visibility: "When I walked to interview at Capital One, it happened to be June. The big screens in the lobby were all about LGBT history, famous LGBT people. I had never seen anything like it. I was coming from a company where I was completely out. I ran all the philanthropic work, and I made sure money got to HRC and other community charities, but this was a unique experience for me. That level of visibility was still new. One theme I recognize from today is that, as exhausting as it can feel to need to constantly stand up and be seen, we do have a responsibility to do it, because there is power in visibility. Every time you get tired, remember when someone wasn't visible for you and the work you had to do. Every time we do it, it makes a difference."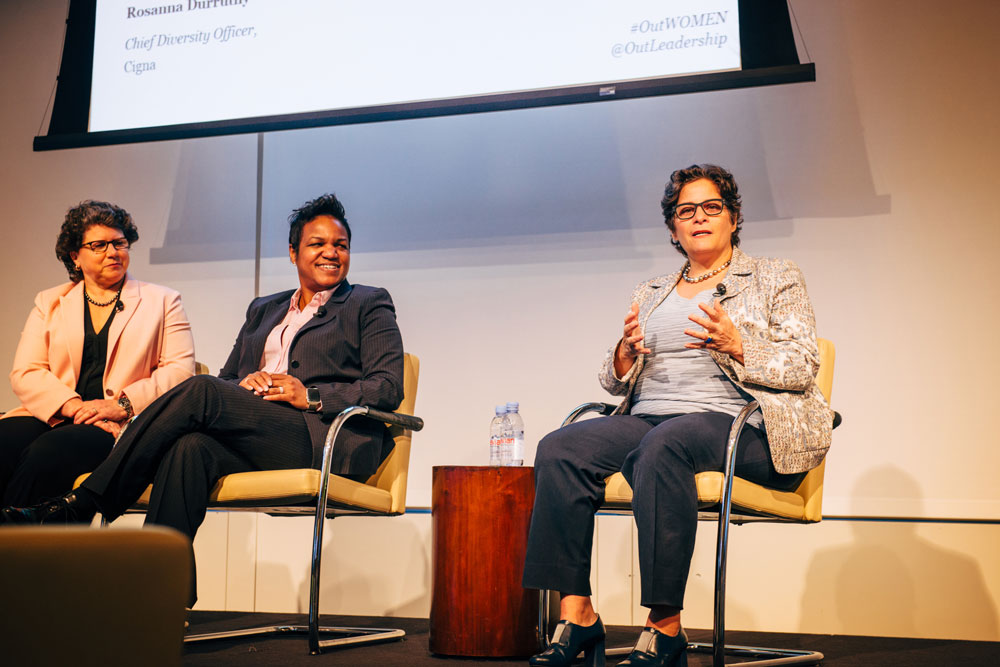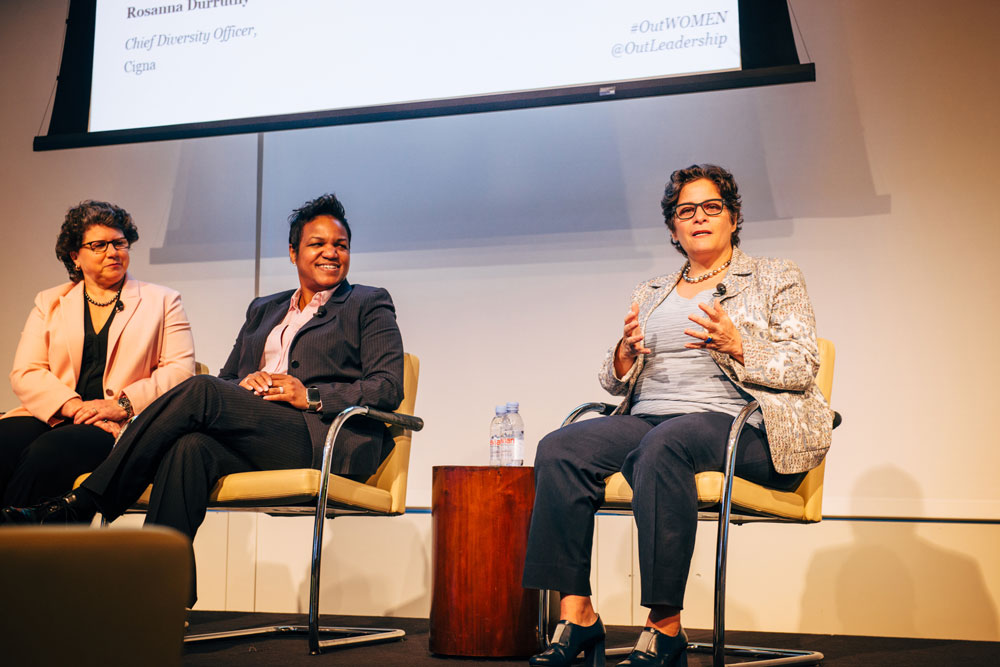 Cindy Armine-Klein, Chief Control Officer, First Data (above, right), noted that senior executives can learn a lot from working with emerging professionals, as well: "We have a summer analyst program. And last year, we got this young man from the University of Georgia, and he's transgender. I learned so much from this young man, just 20 years old – and ultimately, he helped me put together a training, and helped us shape our policies around transitioning in the workplace. When we started to write our policies, he was very, very specific. I said well this might be a little too specific and what he really taught me was if you wanted a change, you have to be specific."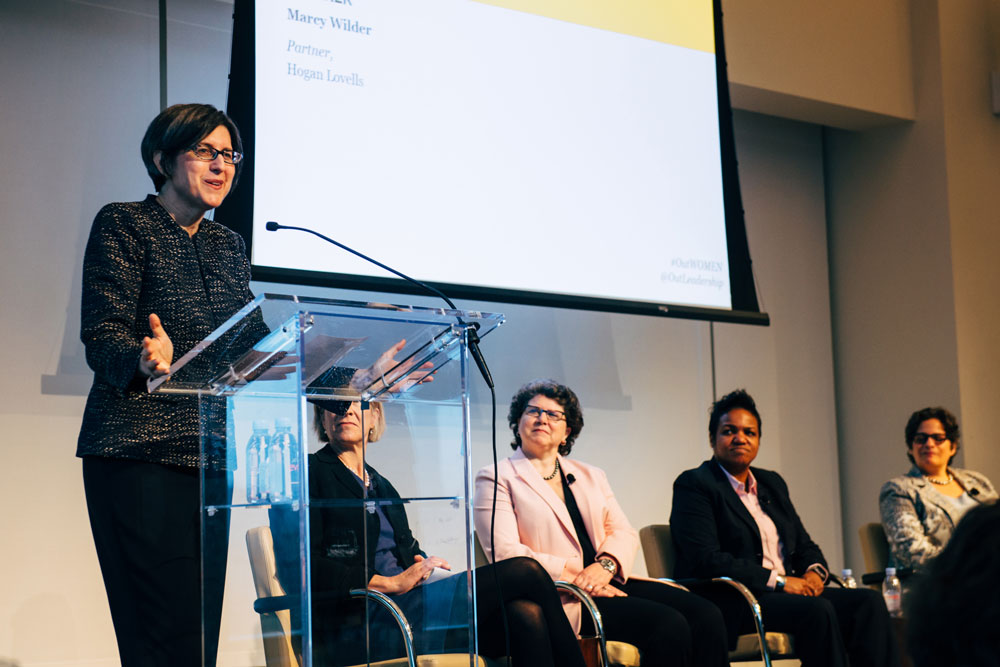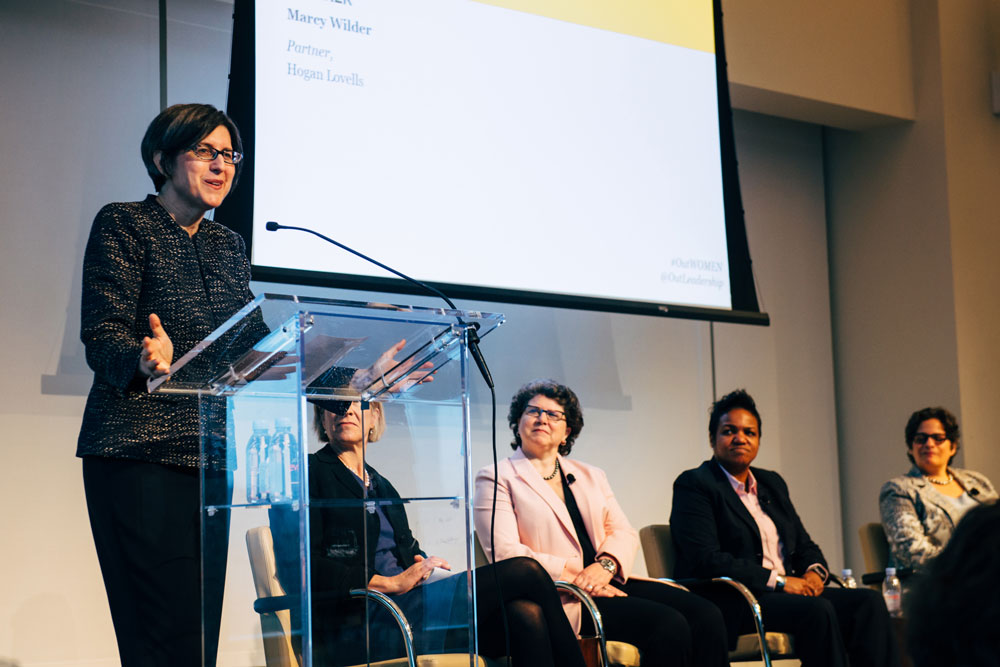 Marcy Wilder, Partner, Hogan Lovells, concluded the discussion by underlining her firm's decision to become the first global sponsor of OutWOMEN: "You reach a point in business where it's about relationships. It's about being known. If you cannot be trusted and if people do not know your character, you will not advance. You'll get far working harder than anybody, but there's still that point where you will not advance if people don't know you and do not know your character. It's hard to do that if the world is telling you there's something wrong with your character because of who you are. That happens a lot less now but it still happens. But that's why we're here. When I learned about OutWOMEN, I said to the team at Hogan Lovells, We have to support this. This is no place else. We need to invest in this initiative, and we did, and I'm really proud of that. I love this initiative. I think it's true that women in terms of networking often do not show up. I will tell you right now: If you show up, I will show up."