Given the recent conclusion of our 10th Annual Out Leadership Asia Summit, I've been spending a number of long flights reflecting on a decade of partnership with business leaders, advocates, community members, and government and agency officials across the region. I keep returning – with no small amount of pride – to the extraordinary progress that's been made towards full LGBTQ+ equality. And, how it's possible to trace Out Leadership's commitment to collaborative partnership – rather than competitive gatekeeping – that has helped move that progress forward.
Partnership, especially as it relates to our global convenings, is core to everything we do. The fact that we enter into a business landscape in the most strategic and culturally sensitive way – always with an eye towards supplementing existing efforts – has allowed us to simultaneously witness, steward, foster, and in many cases, drive LGBTQ+ equality through the power of business.
Powerful partnership was in full effect at the HSBC Japan-hosted VIP Reception in Tokyo. After a welcome from Rahm Emanuel, United States Ambassador to Japan, Takeshi Nakao, Managing Director of Freshfields, discussed how important it was for him to come out to his business partners. In Japan, the challenge for cultural acceptance of LGBTQ+ people is rooted in part to a lack of visibility. Public affection of any kind is a rarity, so many Japanese people don't know that there are LGBTQ+ people all around them. That is why we were so proud to share with Takeshi – and other LGBTQ+ business leaders and advocates like him – a forum from which he was able to share his story, highlighting how important it's been for him to live and work as an out LGBTQ+ Japanese person.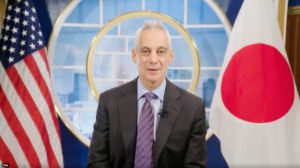 That same night, CEO of HSBC Japan Edward Weeks was also a stellar example of the power of partnership. Ed attended our very first Asia Summit, then as an employee at Barclays. He was moved by Out Leadership's appeal for robust corporate allyship of LGBTQ+ equality – and not just once a year but every day of the year in policy and practice. Ed is that ally. Having been with us as an active, invested partner for more than a decade, it's particularly special that he has come full circle as our guest of honor and host in Tokyo.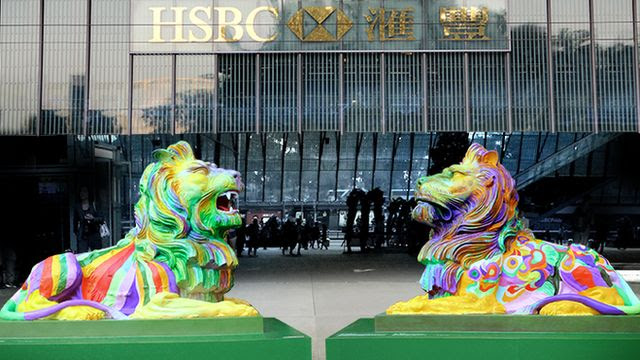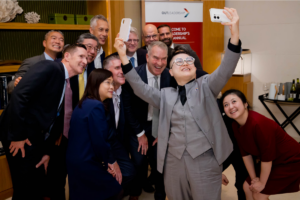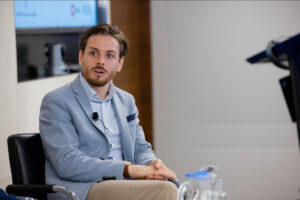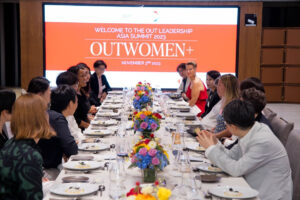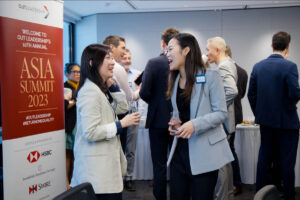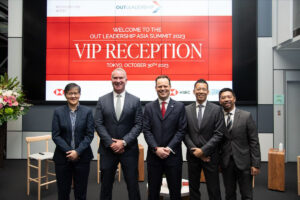 Pictured above clockwise from top: The HSBC Lions, Stephen and Stitt; Jack Guest, Senior Group Inclusion Advisor, HSBC; OutNEXT Hong Kong; Tokyo VIP Reception, Joy Ho, General Manager, Unilever Japan, Todd Sears, Founder & CEO, Out Leadership, Edward Weeks, CEO & Country Manager, HSBC Japan, Takeshi Nakao, Managing Partner, Freshfields Japan, and Eric Yaptangco, Division Director, Manila Technology and Office Head, Macquarie; OutWOMEN+ Hong Kong.
Our journey to Hong Kong is equally rooted in collaborative partnership. Eleven years ago I was sitting in a small conference room at HSBC's headquarters with the chair of HSBC's ERG, Jack Guest. While discussing the details of our upcoming first Asia Summit, Noel Quinn, then executive sponsor of the LGBTQ network, popped his head in to say "hi."
Note to Noel: you might want to skip the next few sentences as they are likely to push against your extraordinary modesty and self-deprecation!
Noel (now Chief Group Executive and a 5-year alum of Out Leadeship's Advisory Board) was the one who took the bold step – as legend has it, without permission – of changing HSBC's world headquarters' typical nighttime illumination into a cascade of rainbow colors. That epic moment was the company's single biggest press event to date and marked the beginning of a deep partnership and friendship. Later, Noel would also spearhead the temporary transformation of the bank's iconic global mascots — the 100-year-old mighty brass lions named Stephen and Stitt — into a pair of equally iconic rainbow-colored felines. These events, though important, are just a few of the public moments embedded in years of behind-the-scenes advocacy that have made HSBC – with Noel's leadership – a peerless global force for LGBTQ+ equality.
The theme of partnership, especially as it relates to visibility, ran throughout our equally successful Hong Kong OutNEXT Salon (where – speaking of full circle – Jack Guest, now Senior Group Inclusion Advisor at HSBC, was a panelist); our Hong Kong VIP Reception hosted by Luanne Lim, CEO of HSBC Hong Kong; our OutWOMEN+ dinner at HSBC headquarters; and our one-of-a-kind CEO Dinner. And to top it all off, as you read this the Gay Games, the first ever to be held in Asia, will be crossing the finish line. Out Leadership was proud to support our partners — like HSBC — who have directly credited our decade-long partnership for helping them build a commitment to LGBTQ+ equality that now includes the Gay Games.
As collaborators, Out Leadership is much more interested in learning from our partners on the ground than we are in taking credit. HSBC in Asia and partners like them in Europe, Australia, and here at home, have each helped equip Out Leadership with a deep understanding of the regions in which we work, which allows us to note that progress doesn't always look the same or arrive at the same pace. That's why we are always proactively prepared with a portfolio of immediately implementable tools, guidelines, and strategies to assist in achieving our shared goal of winning transformational business practices that move internal and external acceptance of, and policies that protect, LGBTQ+ employees and consumers.
But reflection should only last as long as a plane ride — especially a long one (like this letter, apologies!). We must continue to look to the future with our partners, to drive towards the next milestone, and to convene leaders like you all around the world. And when progress arrives – swiftly or after years of strategic, intentional, rewarding advocacy – we'll be there, ready to support the efforts of our partners with opportunities to gather in person, share best practices, and be visible.
With a nod to Stephen and Stitt,
Todd G. Sears
Founder and CEO
Out Leadership
---
Here's what you need to know this week…
#1
The 10th Annual Asia Summit concluded on Monday. Here's what you may have missed:
Nearly 250 business leaders, LGBTQ+ advocates, allies, and community members joined Out Leadership for our 10th Annual Asia Summit in Hong Kong and Tokyo.
OutWOMEN+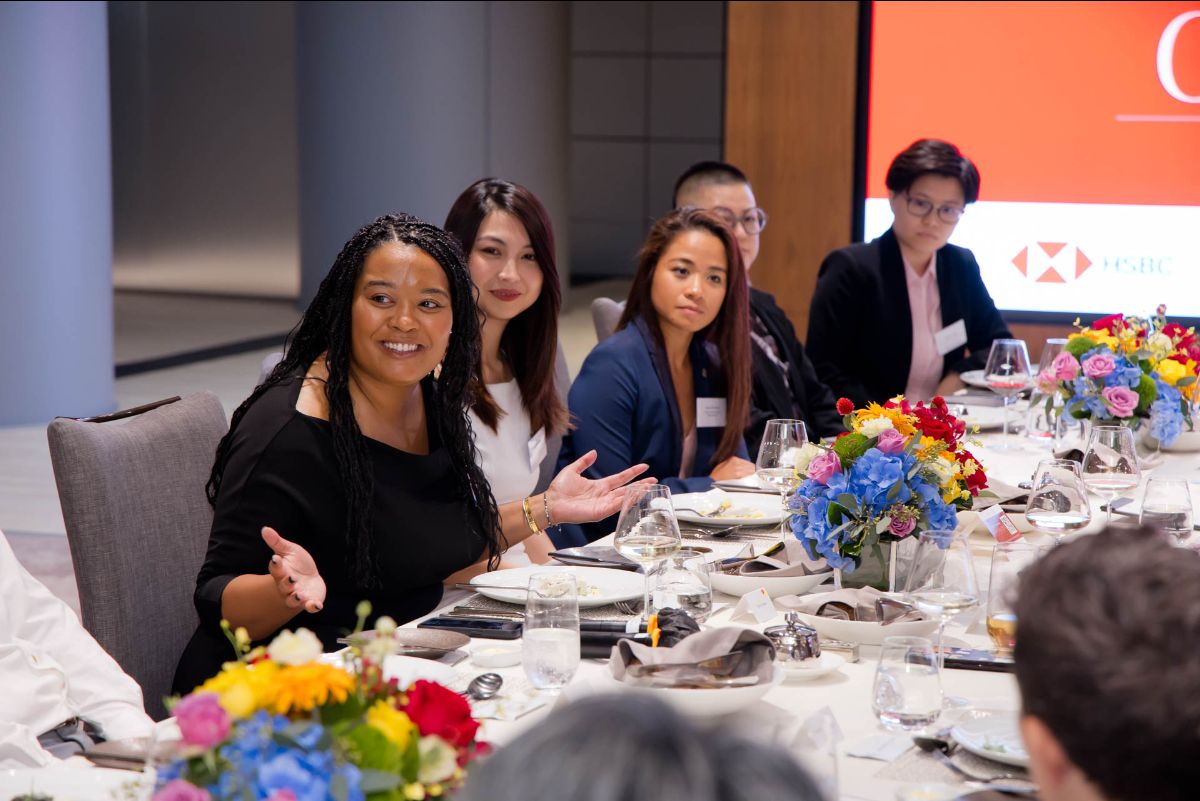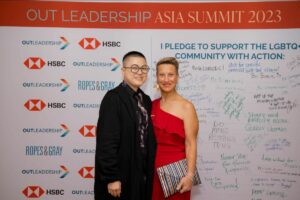 CEO Dinner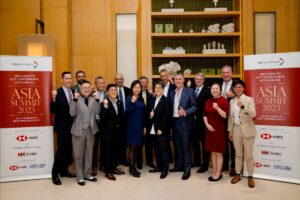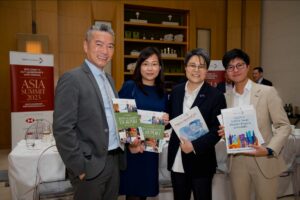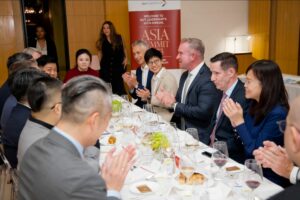 OutNEXT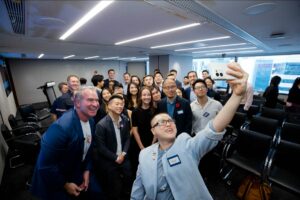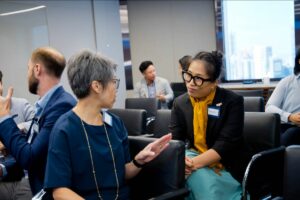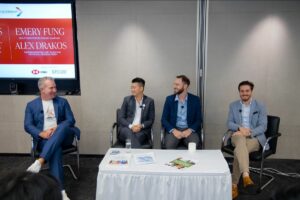 VIP Dinner Japan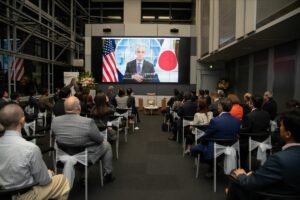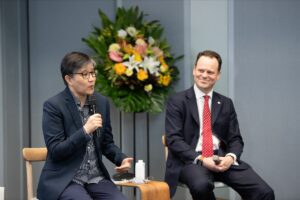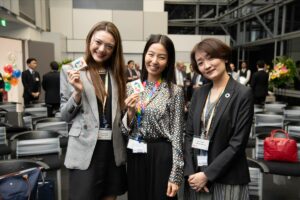 VIP Dinner Hong Kong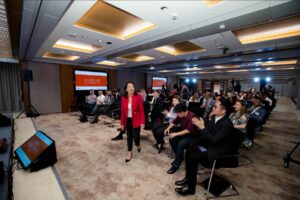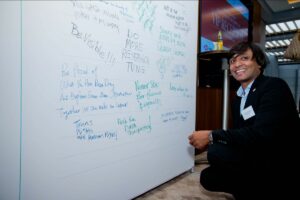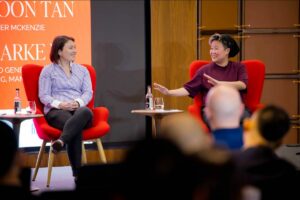 Out Leadership would like to thank our fabulous hosts: HSBC, Freshfields Bruckhaus Deringer, and Swire for their generous support.

Share your experience from the Asia Summit on LinkedIn
---
#2
Gay Games triumph over opposition in Hong Kong.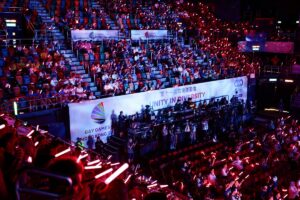 Image by Tyrone Siu via Reuters.
Over 2,000 athletes from 45 countries and territories are competing in the Gay Games this week, hosted concurrently in Hong Kong and Guadalajara. After recent Hong Kong court wins for the LGBTQ+ community in public housing and inheritance rights, the Games will shine a spotlight on the movement for greater equality for underrepresented sexual orientations and gender identities in the Special Administrative Region of China and in Asia more broadly.
While the city is moving forward with a plan to recognize same-sex relationships, same-sex marriage remains illegal. The Games have drawn criticism from certain conservative and pro-Beijing lawmakers, who have even called for the competition to be banned under the terms of China's national security law. Other lawmakers have shown stalwart support. Executive Council member Regina Ip noted that Hong Kong intended to position itself "in the forefront of the world's most open and liberal cities" in order to remain competitive as an international city and global financial hub.
This year, Out Leadership is proud to partner with the Gay Games, which is co-hosted between Hong Kong and Guadalajara and began on November 3rd. Out Leadership supported Hong Kong in its original bid to host the Games in 2017 –  led by Out in HK and Dennis Philipse.
---
#3
Out Leadership is tracking LGBTQ+ Board Diversity in Hong Kong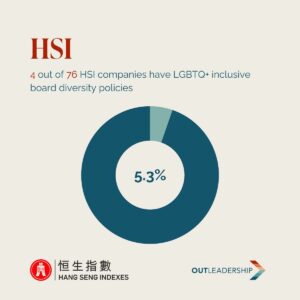 Out Leadership's annual report on LGBTQ+ Board Diversity, LGBTQ+ Board Diversity: Progress & Possibility began measuring the representation of LGBTQ+ people on corporate boards in Hong Kong for the first time in 2023. Currently, just 5.3% of component companies in the Hang Seng have LGBTQ+ inclusive board diversity policies.
This measurement is a benchmark and a foundation for progress. As we call attention to gaps in representation, we can remove the barriers to inclusion and work toward the placement of LGBTQ+ individuals into senior governance roles.
In the United States, OutQUORUM's data has been instrumental in driving the adoption of LGBTQ+ inclusive diversity policies. For example, between 2022 and 2023, the number of companies that included sexual orientation and gender identity in their definition of diversity increased by 1,556% on the Nasdaq and 466% on the Fortune 1000.
Read the 2023 OutQUORUM Report
---
#4
New NEXUS/Out Leadership research has the pulse on LGBTQ+ Employee Resource Groups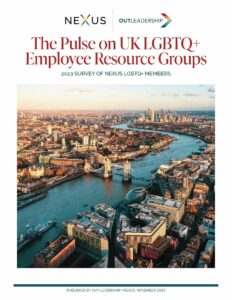 Today, Out Leadership and NEXUS unveiled a brand new research study evaluating LGBTQ+ Employee Resource Groups (ERGs) impact within the world's most powerful companies. The study is designed to support existing LGBTQ+ ERG leads as they collaborate with internal DEI teams, sponsors, and allies. These insights are intended to help more organizations launch LGBTQ+ ERGs that are effective from day one.
Here's how you can supercharge your ERG's work, as well as make a difference for LGBTQ+ professionals at companies around the world:
Grow your impact. Gather insights and adopt best practices from the study to maximize your ERG's efficacy.
Spread the word. Share the report on LinkedIn and Instagram to help other ERG leaders in your network.
Nexus brings participants together four times a year for quarterly in-person networking breakfasts hosted by different participating companies in central London. Nexus participants come from a wide range of market-leading global and UK organizations across sectors like financial services, legal and professional services, technology, retail and consumer, public sector, and many others. Representatives from over 150 organizations are currently participating in NEXUS.
---
#5
United Kingdom government flipflops on promise to ban conversion therapy.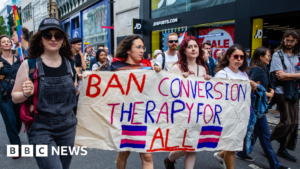 The UK government failed to outline a plan to ban conversation therapy In King Charles' ceremonial speech at the opening of Parliament this week, disappointing many LGBTQ+ advocates. The United Kingdom's ruling Conservative Party had promised to ban the practice in 2018 as part of its LGBT+ Action Plan and reaffirmed its commitment to the ban in the May 2022 Queen's Speech.
Following a pattern of rhetoric hostile to the LGBTQ+ community, Prime Minister Rishi Sunak's government, which authors the speech on behalf of the King to outline the government's priorities, had effectively reneged on the promise to eliminate the practice. Following the omission, a Private Members bill in the House of Lords on the matter, introduced by Baroness Burt of Solihull, was selected for debate. It is unclear how the bill will fare in the House of Commons.
Earlier this year, Sunak was caught mocking trans people in a comment that incited laughter from his fellow members of Parliament. The Prime Minister has consistently questioned the legitimacy of trans identities, saying:  "A man is a man, and a woman is a woman, that's just common sense." 
England's National Health Service and the Royal College of Psychiatrists have called conversation therapy unethical.
---
Make sure your team never misses an update.