The annual Out Leadership Asia Summit is returning to Hong Kong in the first week of November.
HSBC has been a steadfast supporter of Out Leadership for ten years, and I am delighted that we can celebrate our partnership in person this year, as Hong Kong emerges from Covid. Our city is once again embracing its true essence, creating an environment where people from diverse backgrounds are welcomed with open arms and given the opportunity to flourish.
As the largest financial institution in Hong Kong, HSBC has more than 20,000 employees, serving 5.4 million retail customers and 300,000 corporate customers.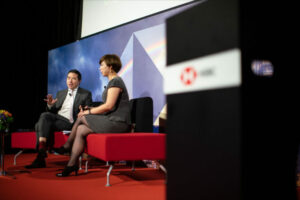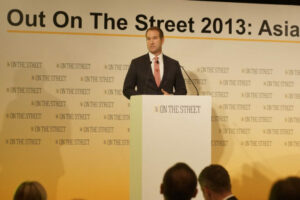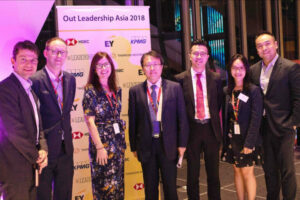 Clockwise from top left: Panelists at the Asia Summit in 2018 hosted by HSBC; Attendees at the 2018 Asia Summit; Out Leadership CEO & Founder Todd Sears speaking at Out on the Street 2013 in Hong Kong.
It is clear to me that our attitudes toward employees and customers in the workplace reverberate in our communities, affecting families and individuals. It is both a privilege and a responsibility, and I have seen the benefits of an inclusive culture. When we embrace a diverse workplace, individuals feel they can be themselves with colleagues. Teams become exposed to different opinions. Divergent thinking leads to innovation and growth.
That is why we support our LGBTQ+ colleagues through policy and advocacy. Our Hong Kong chapter of our LGBTQ+ employee network — HSBC Pride — celebrated its 10th birthday last year. Their members and allies grow every year. It is no coincidence that they are volunteering for Hong Kong's first Gay Games in November, and HSBC is delighted to lend its support as Silver Sponsor.
I want to give a big shoutout to Todd and the Out Leadership team for organizing a thoughtful Asia Summit program. It's crucial to unlock the power of active allyship, especially at senior-level events like the Out Leadership Asia Summit. So, I encourage all attendees to join the discussion and make the most of it to bring positive impact to their personal and professional lives.
Best regards,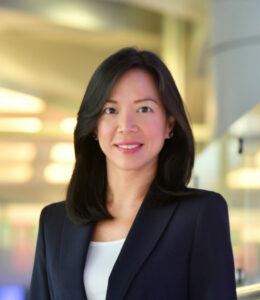 Luanne Lim 
Chief Executive, Hong Kong
HSBC

---
Here's what you need to know this week…
#1
This year marks Out Leadership's 10th year advancing LGBTQ+ equality in Asia.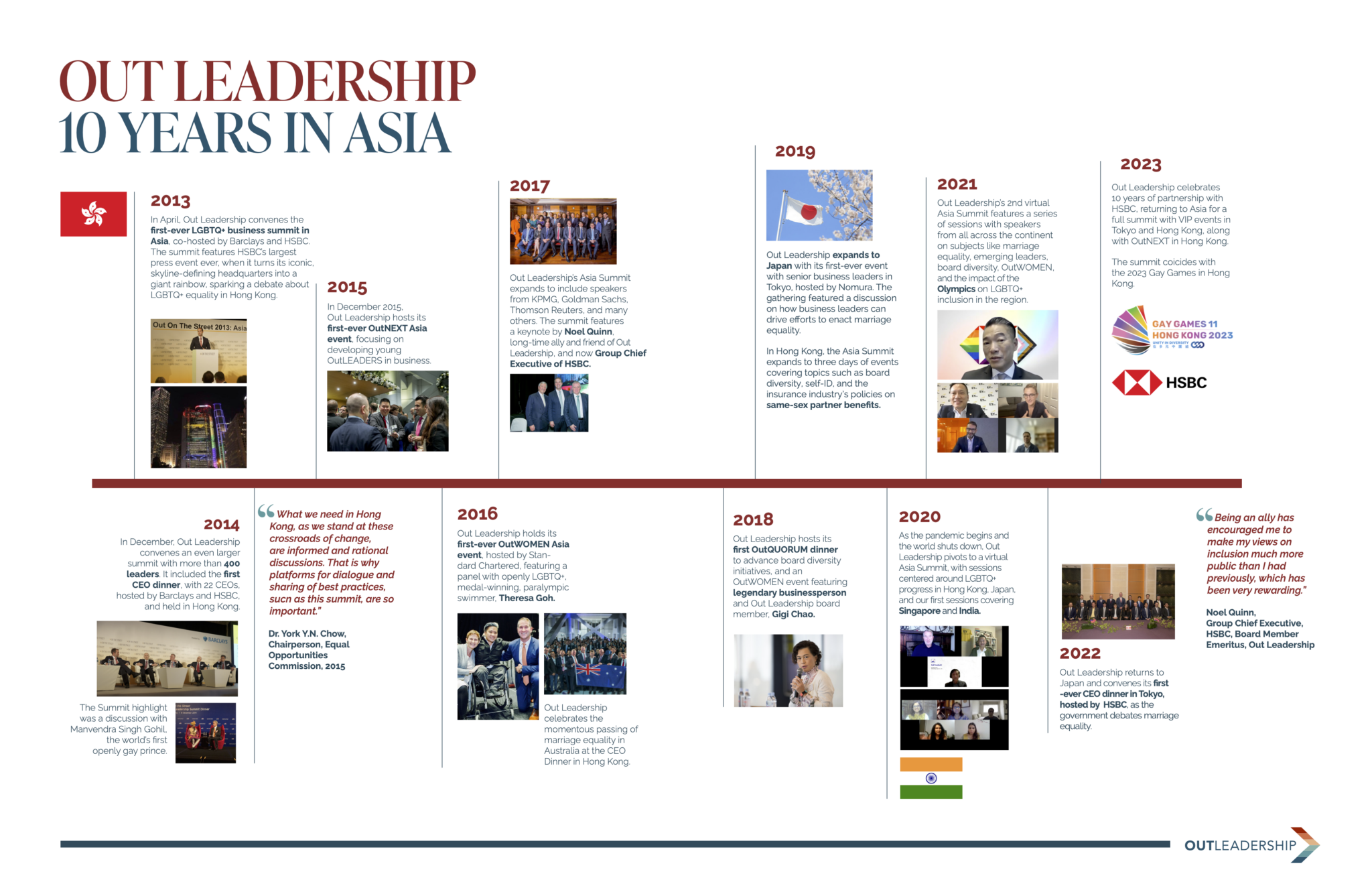 Above: Timeline of Out Leadership's work in Asia. Click to view in detail.
Out Leadership convened the first-ever LGBTQ+ business summit in Asia in 2013, co-hosted by HSBC and Barclays, which sparked a renewed debate about LGBTQ+ equality in Hong Kong when HSBC illuminated its iconic, skyline-defining headquarters into a giant rainbow. The summit expanded in 2014, with more than 400 business leaders and 22 CEOs rejoining HSBC and Barclays and featuring a discussion with Manvendra Singh Gohil, the world's first openly gay prince.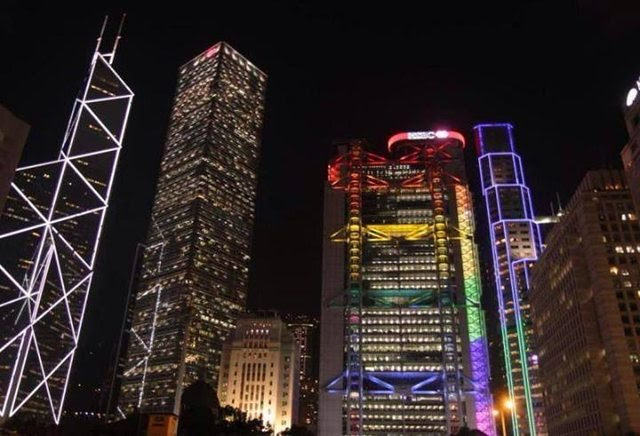 The summit expanded further in 2015 with the addition of OutNEXT and in 2016 with the first-ever OutWOMEN+ event in Asia, hosted by Standard Chartered and featuring openly LGBTQ+, Paralympic medalist Theresa Goh. In 2018, Out Leadership added its board diversity initiative, OutQUORUM, to the Asia Summit and presented an OutWOMEN+ event featuring Gigi Chao, Executive Vice President of Cheuk Nang Holdings and Out Leadership board member.
The Asia Summit expanded to Japan in 2019, when Out Leadership convened senior business leaders in Tokyo to advocate for marriage equality, hosted by Nomura. In 2022, Out Leadership convened the first-ever gathering of CEOs in Japan to discuss LGBTQ+ equality and continue the push for marriage equality, hosted by HSBC.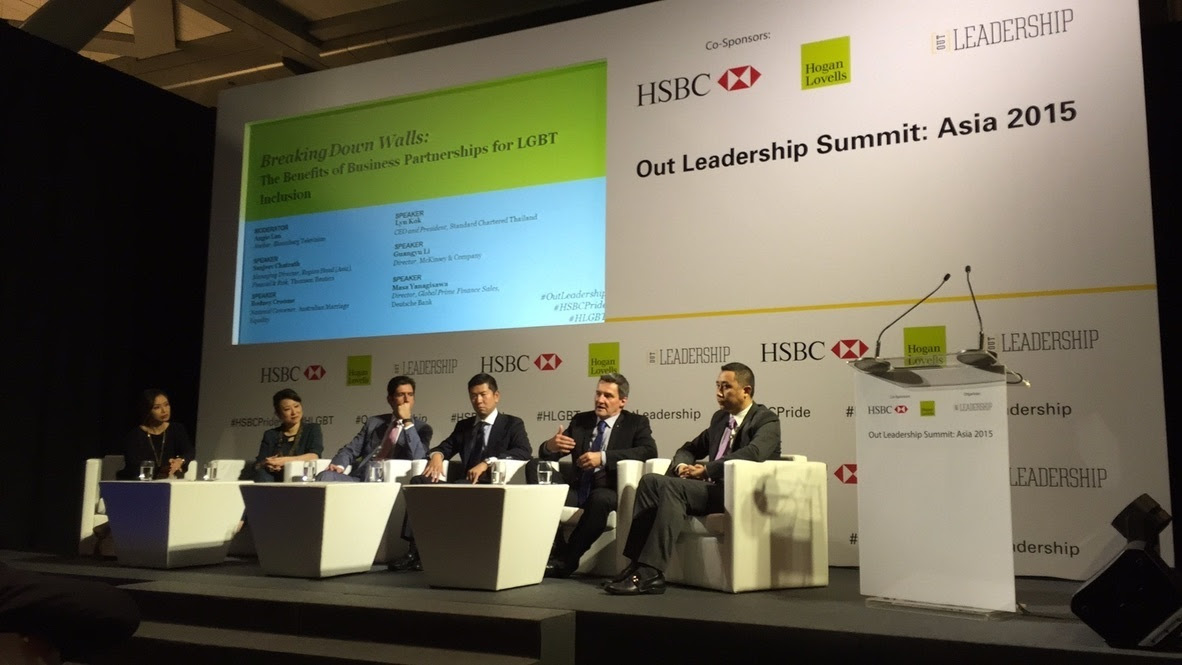 Pictured above: The 2015 Out Leadership Asia Summit.
---
#2
This year, Out Leadership is thrilled to partner with the Gay Games.
This year, Out Leadership is proud to partner with the Gay Games, which will be co-hosted between Hong Kong and Guadalajara beginning on November 3rd. Out Leadership supported Hong Kong in its original bid to host the Games in 2017, led by Out in HK and Dennis Philipse.
The Gay Games are considered to be the most important sports and cultural competition of diversity organized by the LGBTQ+ community. Like the Olympic Games, it is held every four years with a participation of approximately 10,000 athletes.
In a region where prejudice and discrimination against the community are still pervasive, the Gay Games are a beacon of inclusivity, unity, and strength for LGBTQ+ people across Asia and Latin America. With a decade of history of promoting LGBTQ+ inclusion in Hong Kong and across Asia, Out Leadership is a proud supporter of the 2023 Gay Games.
Are you participating in the 2023 Gay Games? We'd love to hear your story. Email us at info@outleadership.com to get involved.
---
#3
Stronger LGBTQ+ protections could help Asian financial centers attract worldwide talent.
With courts in Hong Kong rejecting government bids to deny rights to same-sex couples and the recent repeal of Section 377A in Singapore, a cascade of LGBTQ+ equality in Asia could set off a battle for the LGBTQ+ workforce.
On Tuesday, LGBTQ+ advocates in Hong Kong achieved a major breakthrough as the Court of Appeal ruled that it was unconstitutional to discriminate against same-sex couples in matters of public housing. The move would make it easier for LGBTQ+ talent to move to Hong Kong with their partners for work.
Currently in Asia, same-sex marriage is only legal in Taiwan. An interim ruling in Nepal has cleared the way for the temporary registration of same-sex couples. Israel, which does not conduct any civil marriages domestically, recognizes same-sex marriages performed abroad. Iran and Afghanistan enforce the death penalty for same-sex relationships.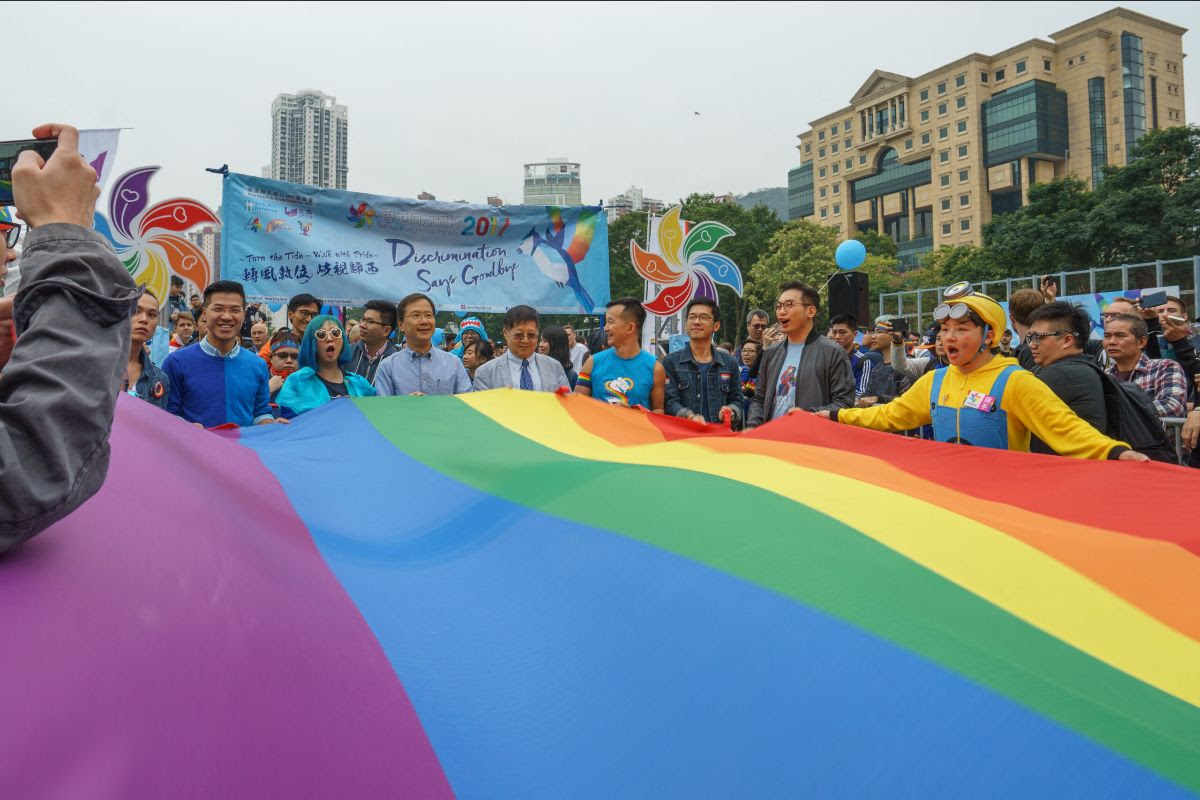 Pictured above: the Hong Kong Pride Parade.
A 2021 survey conducted by Japan's public broadcaster NHK found that 57% of Japanese were in favor of legalizing same-sex marriage, with just 37% against. Tokyo recently recognized same-sex unions but stopped short of allowing marriage.
"Hong Kong has a real opportunity to take the lead here and give a clear message," Out Leadership Advisory Board member and Vice Chair of Cheuk Nang Holdings Gigi Chao told Reuters. "I am confident that we will get there in the end."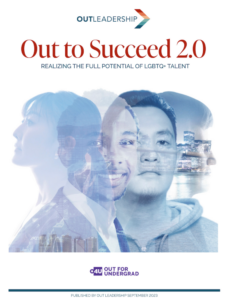 Out to Succeed 2.0, Out Leadership's global study of the LGBTQ+ workforce in partnership with Out for Undergrad, showed that 92% of LGBTQ+ employees consider a company's reputation around LGBTQ+ inclusion when job seeking. For that reason, companies in jurisdictions with significant restrictions on LGBTQ+ rights face significant issues attracting and retaining talent, while those who continue to embrace equality stand to reap the benefits.
---
#4
India's Supreme Court declines to legalize same-sex marriage.
A five-judge panel led by India's Chief Justice DY Chandrachud opted not to legalize same-sex marriage in the world's largest democracy on Tuesday.
Justices emphasized that LGBTQ+ couples retained the natural right to choose their partners and celebrate their commitments to each other "within the social realm" but declined to grant legal status to same-sex unions, arguing that such a decision was the responsibility of Parliament. The ruling was met with disappointment from activists who had sought the right to marry.
India's Supreme Court struck down its colonial-era ban on same-sex relations in 2018.
The move contrasts with Hong Kong's expansion of same-sex rights housing rights this week.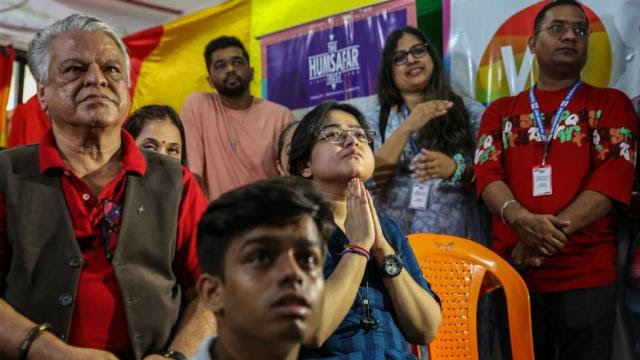 ---
#5
Last chance to register the Member Council Meeting in Australia!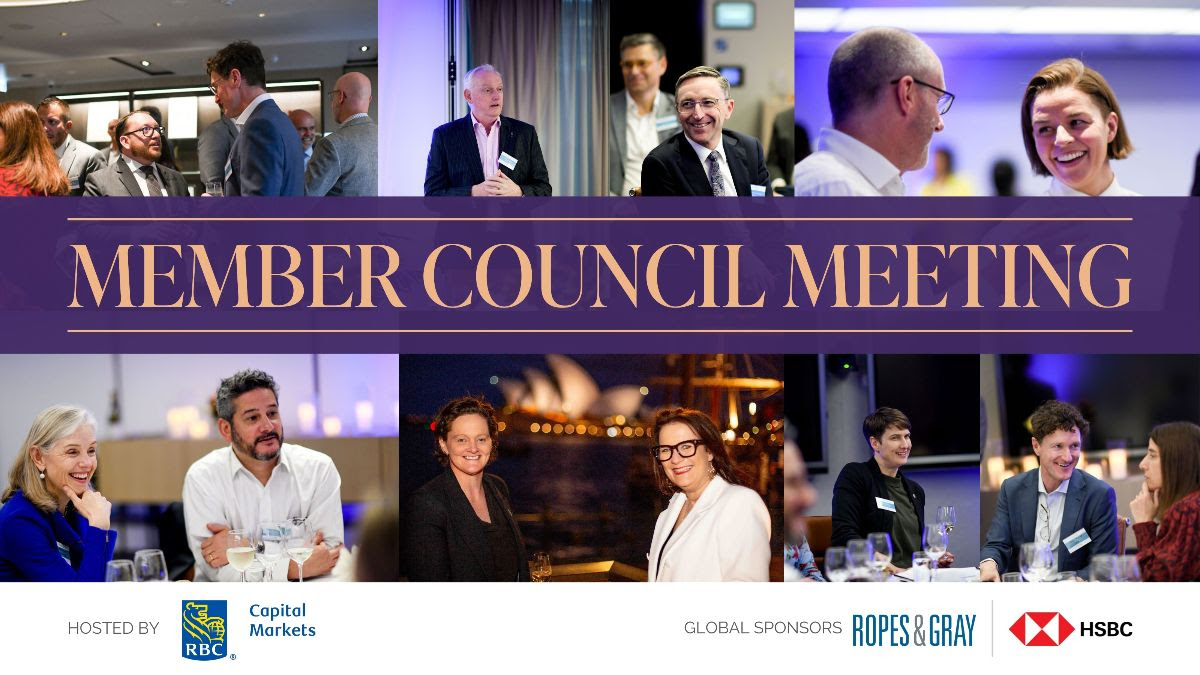 Registration is open!
Don't miss this exciting evening covering all our achievements so far this year, highlighting upcoming major priorities, and detailing all the incredible events, research, and advocacy initiatives, as well as all the thrilling programming we have planned for the rest of this year.
Join us for all of our Australia Summit and Asia Summit events: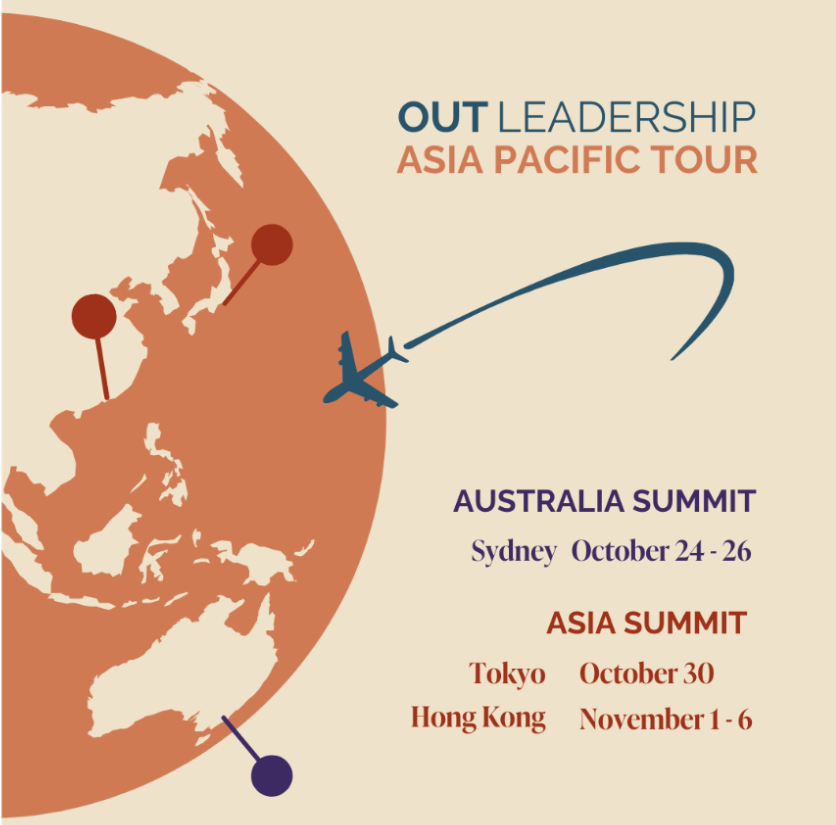 Limited Spots Remaining:
VIP Dinner Tokyo, hosted by HSBC
OutNEXT Hong Kong, hosted by Freshfields Bruckhaus Deringer
VIP Dinner Hong Kong, hosted by HSBC
Out Leadership members may register fort these limited remaining spots at Australia Summit and Asia Summit events in the Out Leadership Member Portal.
Out Leadership Founder & CEO Todd Sears will be in Australia from October 15th – October 29th, Tokyo from October 30th – 31st, and Hong Kong from November 1st – November 9th.
---
Make sure your team never misses an update.