Young OutLEADERS matter now more than ever.
OutNEXT is the first and only global talent program for emerging LGBTQ+ leaders, proudly sponsored by RBC Capital Markets and Citi. The OutNEXT curriculum has been honed over 10 years to help LGBTQ+ leaders understand their OutVANTAGE™, leadership skills that are unique to the LGBTQ+ experience.
The OutNEXT curriculum was developed in partnership with McKinsey and PwC, and in the past 10 years has become a world-class global leadership development program, which includes outstanding speakers, a social impact challenge, interactive sessions, and networking opportunities.
Our 2022 Program included speakers like Olympic Champion Gus Kenworthy, US Senator Tammy Baldwin, Evan Wolfson, founder of Freedom to Marry, Rashad Robinson, President of Color of Change, and many more.
It's a unique forum to meet like-minded LGBTQ+ leaders from a range of different companies, from all over the world, as well as learn from more seasoned players. OutNEXT helps attendees create bonds of friendship that will last an entire career, all while having fun!
OutNEXT is exclusively available to emerging OutLEADERS, who have been nominated by our member companies.
Download the Summit Brochure here.
Download the Post Summit Report here.
Download the Summit Playbook here.
SUMMIT EVENTS
Day 1: July 11
Module 1 10:30 am – 12 pm ET: Outvantage
Speakers: Howard Sacarob, Head of U.S. Tax, VP and Managing Director, RBC Capital Markets, Mark Fowler, Deputy Chief Executive Officer, Tanenbaum Center for Interreligious Understanding, Todd Sears, Founder & CEO, Out Leadership, Jim Obergefell, American Civil Rights Activist
Mentor Lunch 12:00 – 1:30 pm ET
Speakers, Nikki Darden, Managing Director, Head of Global Marketing Integration, DEI Brand Strategy, Purpose Marketing, and Internal Brand Engagement, Citi, Richard Ernesti, Managing Director, Citi
Module 2 1:30 – 2:15 pm ET: Personal Brand Development
Speakers: Rachel Hodgdon, President and CEO, International WELL Building Institute, Jane Barry-Moran, Director, Research and Program Strategy, Out Leadership
Module 3 2:30 – 3:05 pm ET: Using Your Brand for Advocacy
Speakers: Mark Fowler, Deputy Chief Executive Officer, Tanenbaum Center for Interreligious Understanding, U.S. Senator Tammy Baldwin, Wisconsin, Victor Jeffreys, NYC-Based Artist and Activist, Jane Barry-Moran, Director, Research and Program Strategy, Out Leadership
Module 4 & Wrap Up 3:05 – 4:45 pm ET: Learning from History – Looking to the Future
Speakers: Evan Wolfson, Attorney and Founder of Freedom to Marry, James Dale, American Gay Rights Activist, Todd Sears, Founder and CEO, Out Leadership, Mark Fowler, Deputy Chief Executive Officer, Tanenbaum Center for Interreligious Understanding
Day 2: July 12th
O4U Breakfast 9:00 – 10:00 am ET
Speakers: Jane Barry-Moran, Director, Research and Program Strategy, Out Leadership, Cindi Love, President and CEO, Out For Undergrad
Opening Session 10:15 – 11:15 am ET: Leading with Authenticity
Speakers: Todd Sears, Founder and CEO, Out Leadership, Rashad Robinson, President, Color of Change
Lunch & Storytelling 11:15 am – 12:45 pm ET
Speakers: Tonia Steck, Managing Director, RBC, Barbara Smallwood, Managing Director in GSP, Sales Manager of the NAM NY Municipal Sales Team, Citi, Robin Lord Taylor, American Film and Television Actor
Social Impact Challenge 1:00 – 3:10 pm ET
Speakers: Todd Sears, Founder and CEO, Out Leadership, Gus Kenworthy, Olympic Free Skier
Closing Panel & Final Remarks 3:10 – 4:30 pm ET
Speakers: Todd Sears, Founder and CEO, Out Leadership, Mila Jam, Entertainer and Activist, Senior Advisor for Global Transgender Initiatives, Out Leadership, Javier Gomez, LGBTQ+ Activist, Florent Morellet, Owner, Florent
Proud Sponsor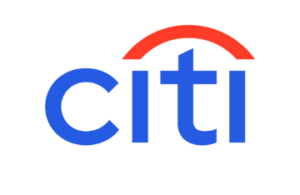 Sponsors

Global Sponsors