Download the Summit Guide here.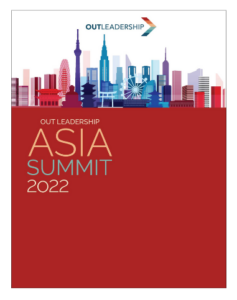 SUMMIT EVENTS
CEO Dinner Tokyo – November 10:
For the first time ever in Japan, LGBTQ+ CEOs and allies convened to discuss the state of LGBTQ+ equality in Asia. The evening was co-hosted by Edward Weeks, President and CEO, HSBC Japan and Out Leadership's Todd Sears.
OutNEXT – November 28 & November 29:
Out Leadership welcomed emerging leaders from across the region to join us at our OutNEXT program. Participants heard from world-class leaders, engaged with learning modules, and participated in a live breakout session.
Global Sponsors: