18 months ago, Out Leadership started a critical conversation in the investing world's hottest mode – the Environmental, Social, and Governance (ESG) approach. As shareholders and institutional investors were increasingly demanding greater transparency on how their investments were affecting the world around them, the LGBTQ+ community was being left behind. For the first time, Out Leadership illuminated to investors that protecting LGBTQ+ equality could be an integral part of their ESG investing initiatives – good for the community and good for business.
Pictured above: Out Leadership Founder & CEO Todd Sears presenting our Return on Equality™ ESG initiative at SALT New York.
In the past month, politicians inside the Beltway have tried to curtail our right to celebrate diversity and foster inclusion. In June, the Supreme Court struck down the affirmative action programs at Harvard and the University of North Carolina, questioning the legality of diversity initiatives in both academia and the professional world. And on Monday, I was alerted by a mentee of mine on the Hill that the Republican-led House of Representatives would begin hearings to try to outlaw ESG for what it perceives as a "woke liberal agenda" to impress diversity, equity, and inclusion upon America's greatest companies. 
That wouldn't stand. The Out Leadership team immediately sprang into action, with the help of our Senior Adviser for ESG, Ken Janssens. In two short days, we drafted a letter to the House Financial Services Committee in support of expanding ESG reporting and metrics. Our letter, now entered into the Congressional record, shows that ESG is a long-standing, proven, and effective business strategy that top US companies have been pursuing for decades. It echoes what Out Leadership has been preaching for years: ESG is vital to business success, and limiting ESG means limiting business opportunities.
And critically, we were the leading voice to ensure that the LGBTQ+ community was protected as well. Because of our advocacy, the Ranking Member of the House Financial Services Committee, Congresswoman Maxine Waters, specifically called out the LGBTQ+ community in her opening remarks. That's why your support of Out Leadership is so vital. We're going to keep on fighting for LGBTQ+ equality and we're going to defend your businesses' bottom lines at the same time.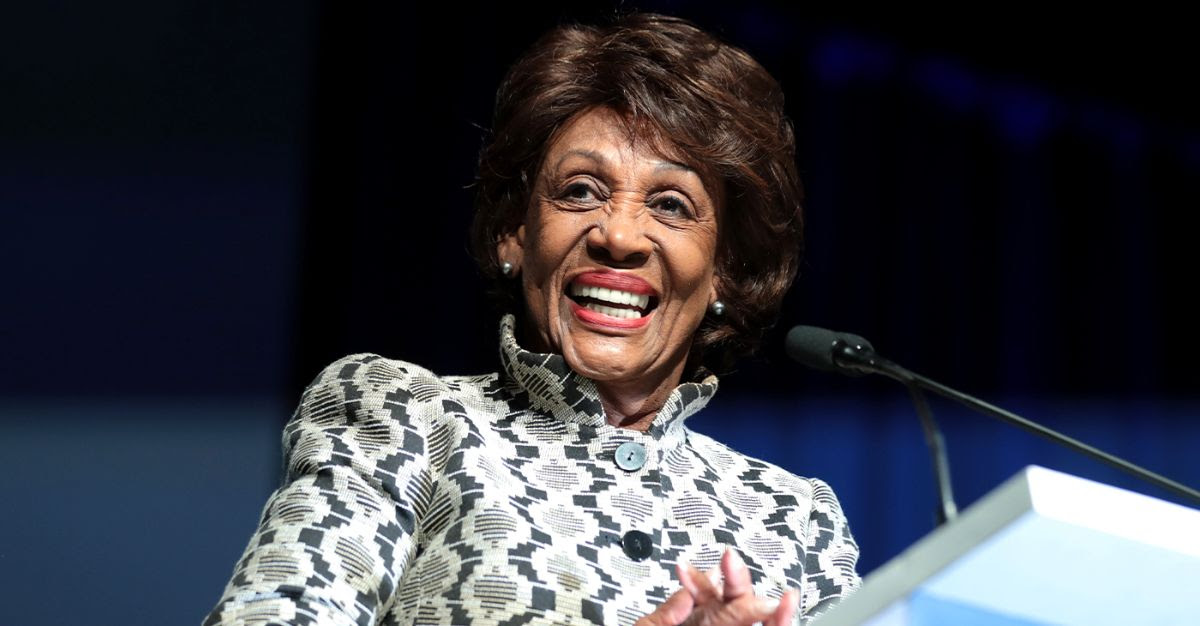 Pictured above: Congresswoman Maxine Waters, Ranking Member of the House Financial Services Committee. Photo: George Skidmore / Wikipedia Commons.
And now it's time to play offense. This September in New York, Out Leadership will host our Return on Equality™ ESG Summit sponsored by Ropes & Gray, to convene industry leaders to demonstrate to our companies, our colleagues, and our critics that ESG initiatives will make our businesses thrive and are essential investing strategies for a changing world. We have a few limited hosting and sponsorship opportunities available (email us if you'd like to get involved), and we're thrilled to announce an exciting venue and star-studded lineup of speakers as well. 
Sincerely, 
Todd Sears
Founder and CEO of Out Leadership
Watch above: Representative Maxine Waters (D-CA) responds to ESG backlash.

Here's what you need to know this week…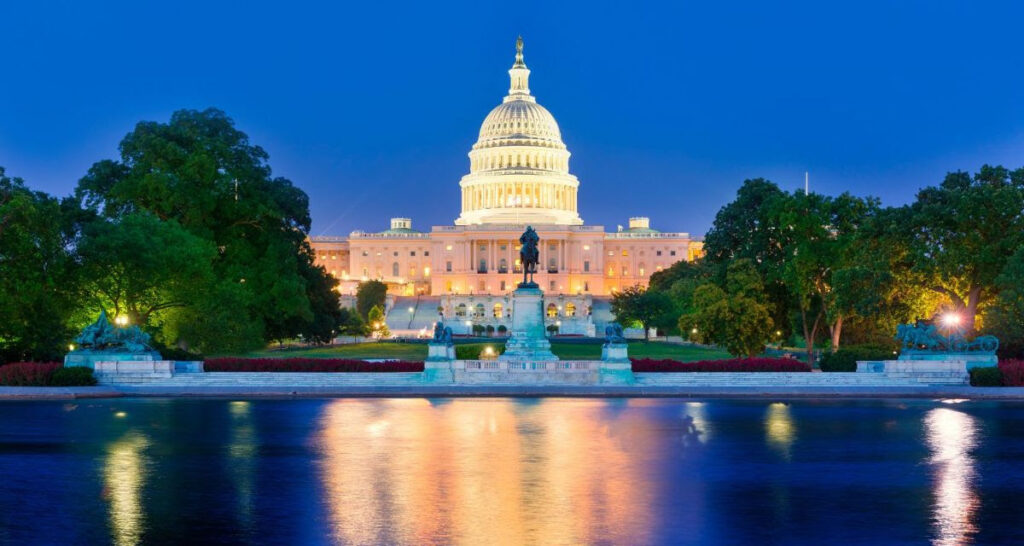 ESG is integral to improving consumer, employee, and investor satisfaction and, ultimately, company performance. Why?
Investors are increasingly demanding sustainability. As of 2020, sustainable investment assets globally reached $35.3 trillion, representing a 15% increase from 2018. (Global Sustainable Investment Alliance (GSIA)).
ESG mitigates business risks. A study by Arabesque and the University of Oxford analyzed 200 academic papers and found that 88% of them reported a positive correlation between ESG factors and resilience to systemic shocks
Modern businesses and employees of the future demand ESG and LGBTQ+ inclusive diversity. According to a survey by Deloitte of 5,474 LGBTQ+ people across 13 countries published in June 2023, a third of respondents are actively looking to change employers to find an organization that is more LGBTQ+ inclusive.


Join a global cohort of over 1,200 young leaders by attending our OutNEXT Salon hosted by City National Bank on August 23rd in Los Angeles!
OutNEXT is a global program for emerging LGBTQ+ talent. Out Leadership, in partnership with City National Bank and RBC Capital Markets, our founding program sponsor, will bring our trailblazing curriculum to emerging LGBTQ+ talent in LA for the first time.
Please reach out to events@outleadership.com for more information.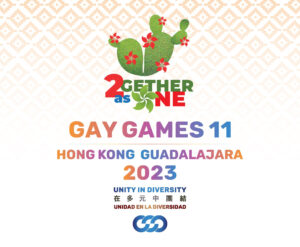 In 2017, Out Leadership and HSBC supported Hong Kong – led by Out in HK and Dennis Philipse – win its bid for the Gay Games in 2022. Six years later and through the adversity of a global pandemic, the Games finally arrived in 2023.
Co-hosted by Hong Kong and Guadalajara, the Gay Games are considered to be the most important sports and cultural competition of diversity organized by the LGBTQ+ community. Like the Olympic Games, it is held every four years with a participation of approximately 10,000 athletes. 
In a region where prejudice and discrimination against the community are still pervasive, the Gay Games are a beacon of inclusivity, unity, and strength for LGBTQ+ people across Asia and Latin America. With a decade of history of promoting LGBTQ+ inclusion in Hong Kong and across Asia, Out Leadership is a proud supporter of the 2023 Gay Games.
To ramp up for the festivities, Out Leadership will host our 2023 Asia Summit in Hong Kong in October as part of our collaboration with the Gay Games.
Are you participating in the 2023 Gay Games? We'd love to hear your story. Email us at info@outleadership.com to get involved.


Out Leadership and NEXUS are partnering to answer the question "Is the potential strategic value of LGBTQ+ ERGs being maximised within organisations in 2023?"
The purpose of our research is to understand the extent to which the potential strategic value of LGBTQ+ employee resource groups (ERGs) is being maximised within companies as part of their diversity, equity, and inclusion (DEI) ambitions. Your participation helps us collect meaningful data and insights that will be presented at NEXUS's upcoming Q4 breakfast.
NEXUS LGBTQ+ brings LGBTQ+ ERG and Network Leaders across sectors together in London, UK to network, learn and share best practices and thought leadership.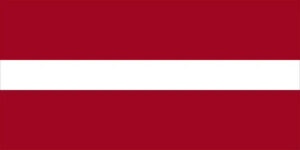 Last week, former Foreign Minister Edgars Rinkēvičs was sworn in as Latvia's president, becoming the first openly gay president in the country or any Baltic nation. President Rinkēvičs tenure begins amid heightened tensions with Russia due to the war in Ukraine. He has promised to support the Ukrainian people's struggle for freedom and has likened Russia's invasion to genocide.
Rinkēvičs publicly came out on Twitter in 2014, a rarity in a former Soviet republic. Same-sex marriage is constitutionally banned in Latvia. Nevertheless, LGBTQ+ Latvians may serve openly in the military and trans Latvians may change their legal gender.
Latvia becomes the 7th nation to be led by an openly LGBTQ+ politician, following Iceland, Belgium, Luxembourg, Serbia, Ireland, and San Marino.


Florida Governor and presidential hopeful Ron DeSantis tacked hard to the right with an inflammatory campaign advertisement attacking his primary opponent Donald Trump's alleged support for Pride Month. In a bizarre video that interspersed images of the governor with pictures of shirtless, muscular men and snippets of Christian Bale in American Psycho, DeSantis boasted his "draconian" policies toward the LGBTQ+ community.
Transportation Secretary Pete Buttigieg, the highest-ranking LGBTQ+ official in the Biden Administration, criticized the video in an interview with CNN's Dana Bash.
Republican leaders also balked at the ad. The Log Cabin Republicans, a coalition of LGBTQ+ conservatives, called the video "desperate" and "homophobic." Many Republican leaders, strategists, and donors were turned off by the video, with some indicating they would vote third party. DeSantis has already lost support from major GOP donors over his extreme views, including billionaires Ken Griffin and Thomas Peterffy.
---
Make sure your team never misses an update.