More than 100 LGBT+ business leaders gathered in October 2018 in London for Out Leadership's 7th annual  Europe LGBT+ Senior Leader Summit, sponsored by HSBC and Hogan Lovells.
LGBT+ senior leaders gathered for an intimate dinner and discussion hosted by Hogan Lovells to conclude the three-day summit. Lady Hale, President of the Supreme Court of the U.K. and her daughter, Julia Hoggett, Director, Market Oversight Division at the Financial Conduct Authority joined for a keynote fireside.
Attendees had the opportunity to hear Lady Hale's personal insight on the ruling in the Northern Ireland Ashers Bakery case that was handed down earlier that day, as well as several other landmark cases from Lady Hale's tenure.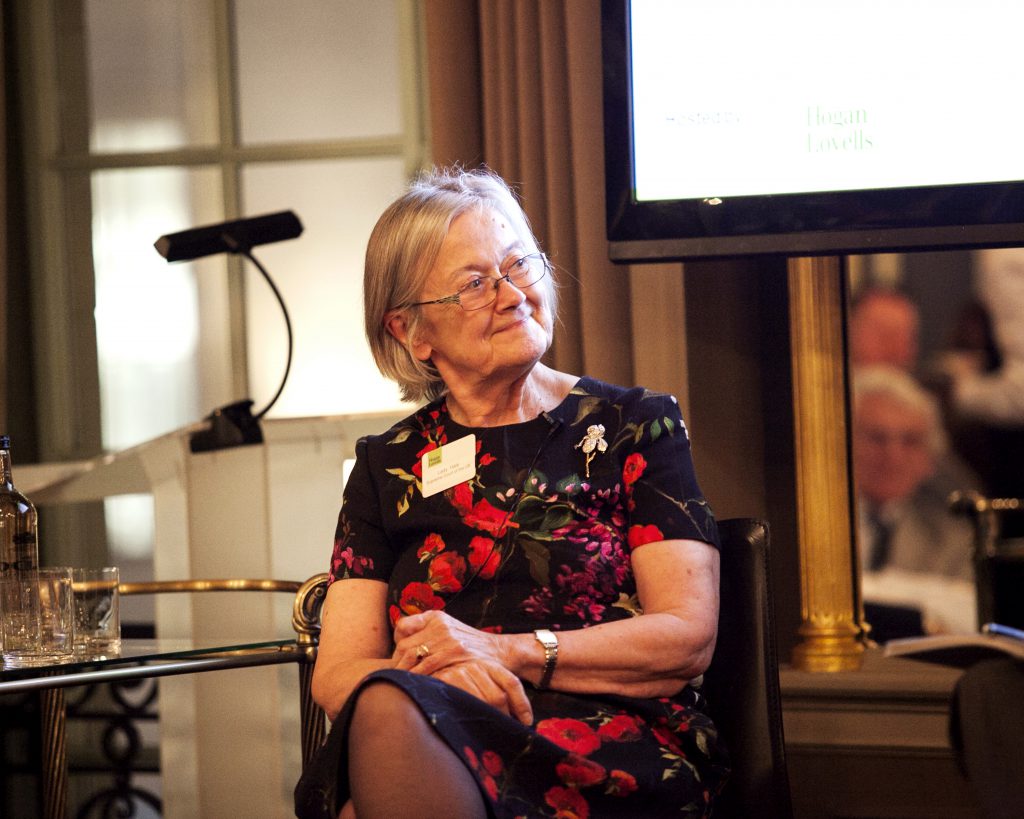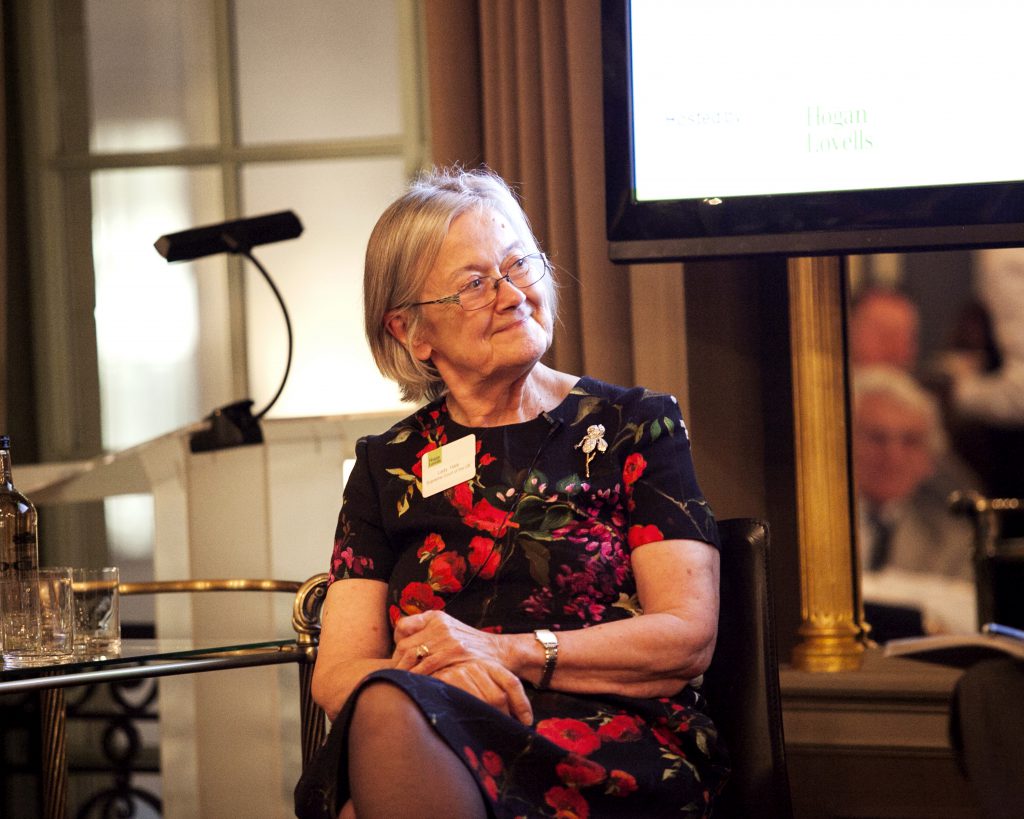 Lady Hale cited one particular decision of which she is particularly proud:
"We had a case early on about the rights of a survivor of a gay partnership to succeed to a statutory tenancy—it was very early on in the Human Rights Act days and the main issue in the case was whether you could interpret the words living together as husband and wife as including a gay couple. One of our members said no, this says husband and wife, that obviously has to be a man and a woman. The other four of us said that what matters is the bond of the relationship not the gender of the people in the relationship. I think I was quite instrumental in bringing that about, but I'm also quite proud of what I said about the importance of equality, and dignity, and respecting everyone equally. I feel that that began a campaign towards trying to do that."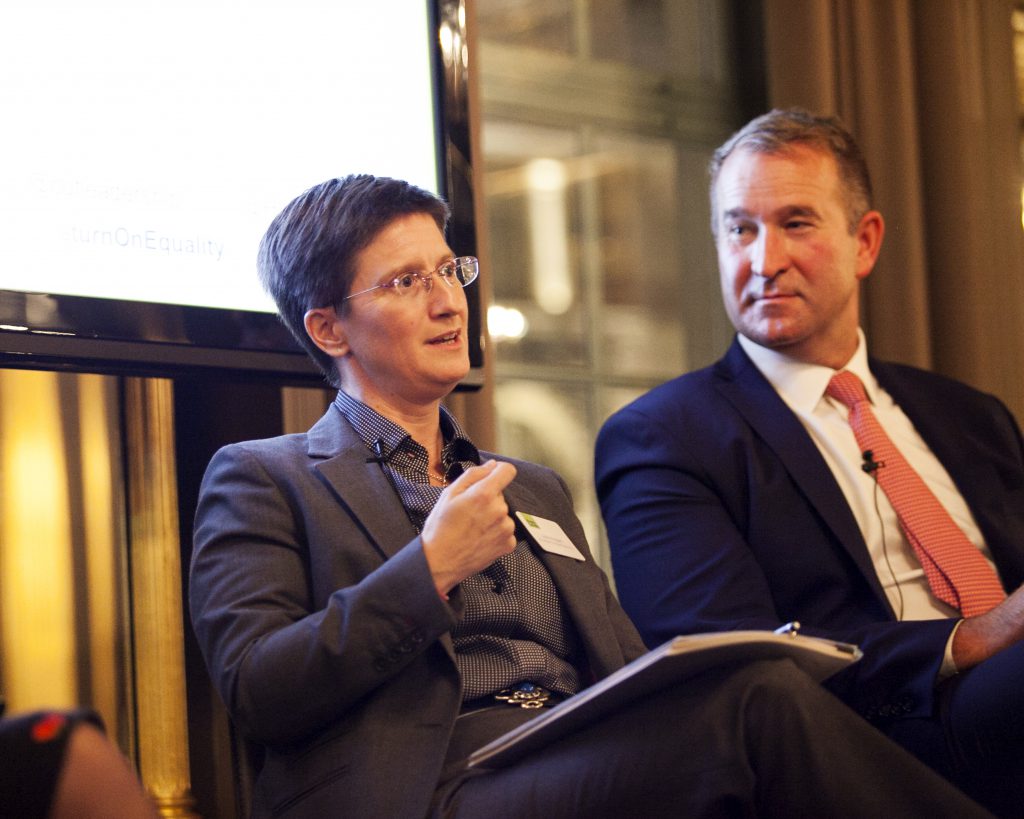 Julia Hoggett gave insight into her unique perspective on cultural change:
"The FCA has an unusual position in the UK as the conduct regulator. It is in an unusual position globally, because there are not a lot regulators that have conduct as one of their statutory objectives. We view culture as—in a sense—the other side of the same coin as conduct. Culture is the behaviors and mores of an organization that result in the conduct that we either do or do not wish to see. There's no way of regulating conduct if you say you don't care about culture. I think one of the things that we've had to do, particularly as a relatively young organization is to build the narrative as to what we care about, what the issues are, and how we want the organizations to think about their conduct in the culture."
To close out, both answered what gave them the most pride in each other:
Julia Hoggett shared:
"The most important thing for me about my mother is that she's my mother, and that she brought me up in a manner that meant that I have the opportunity to talk with you tonight. As a professional person a lot of people ask me about my mother, but I'm also able to independently see what she does professionally. In a sense I'm fan-girling over my mother in the same way everyone else does. I see her as a role model and an inspiration, just as she is for anyone else, but I also have the opportunity to get some insights from behind the scene. When I had children we used the process pioneered by my mother's work, and I could just come home and ask mum how she did it. There aren't many people who get that sort of insight. There was no doubt that being up close and personal to those sorts of evolutions in society gave me an inside seat, but in addition I get to see it in the same way that anybody else in this room does, and I think that's a privilege as well. It puts things in perspective."
In response, Lady Hale said very simply:
"Well, hasn't she just demonstrated why I should be proud?"