More than 100 LGBT+ business leaders gathered in October 2018 in London for Out Leadership's 7th annual  Europe LGBT+ Senior Leader Summit, sponsored by HSBC and Hogan Lovells.
The OutWOMEN Breakfast commenced as the second session of the summit, drawing over 100 LGBT+ out women business leaders and emerging talent. OutWOMEN is a talent accelerator dedicated to convening and celebrating LGBT+ women in business.
Claire Harvey MBE, Diversity Role Models interviewed Emma Gange, HSBC, on her leadership and unique perspective as an out woman.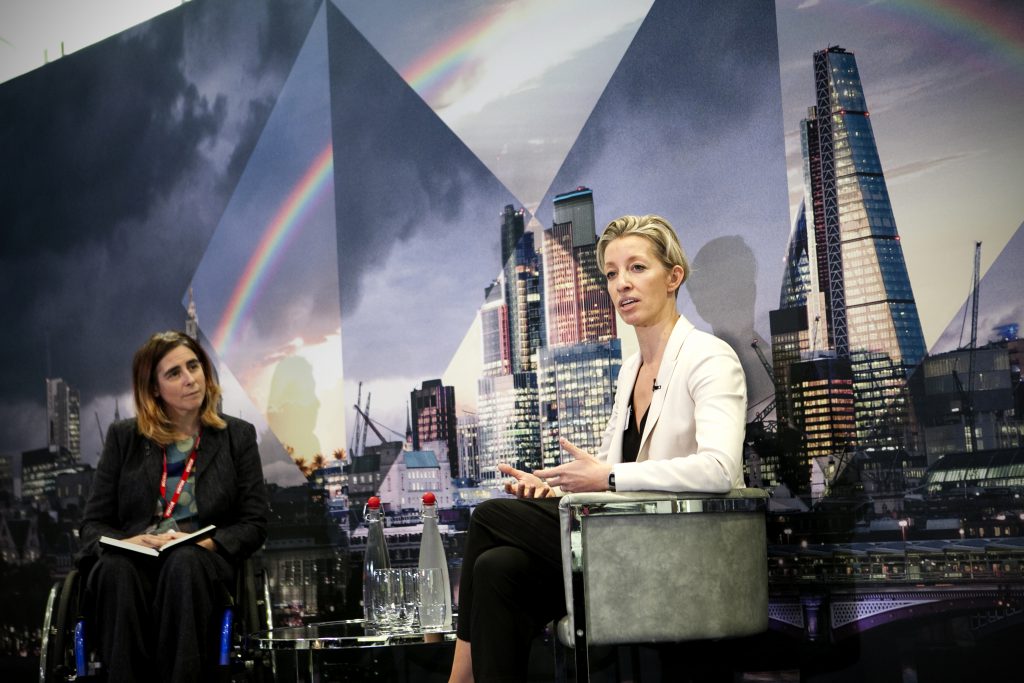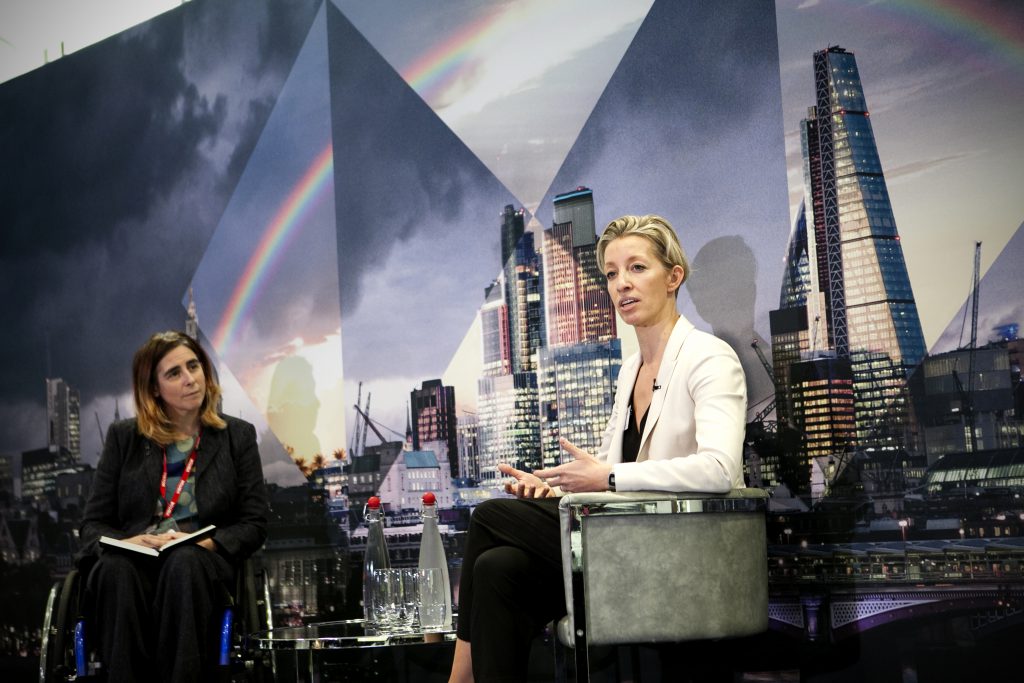 Emma Gange, Head of HR, Global Retail Banking and Wealth Management, HSBC
"HSBC's retail bank has 19,000 employees around the world in about 38 different markets, which is an amazing opportunity to connect with an extremely diverse range of people. It's a fantastic thing to be able to harness in terms of those views, those voices. I don't think people expect an inclusive and diverse work environment to come as a result of actions and policies. I hope it's an expected right, that we provide an environment that allows people to be themselves."
Emma went on to share her personal story of coming out at work:
"Twenty years ago was different, even just as a woman. You can't obviously hide that as much, but it felt as if you were not necessarily able to have a voice, or if you did have a voice, the consequences were slightly unknown. It took me a while to build my confidence to the point where I saw the need for the right organization and the right timing in order to be myself and make an impact.
The moment I decided to be more visible was at a dinner for a previous company. It was the new team in a quite quiet restaurant, so everyone could hear everything that was being said. Somebody announced on the other side of the table, 'Emma, we don't know anything about you. We don't know your husband's name, or …' I had that swift moment of, 'Okay. It's now or never. What's my answer gonna be?'
I said, 'Actually, I don't have a husband. I have a wife and she's called Julia,' which was followed by a pattering of knives and forks. The person who asked me looked really pale apologized, but I very truthfully told her that it was a great thing for her to have made me do—it changed my working world. The person who was sitting next to me, now a very good friend, came out the following week, after 25 years of working and without being out. That was my first step of being visible—it made a difference and I haven't looked back since."