HSBC hosted the second annual OutWOMEN Breakfast in Europe at their headquarters in Canary Wharf.
Download the takeaways document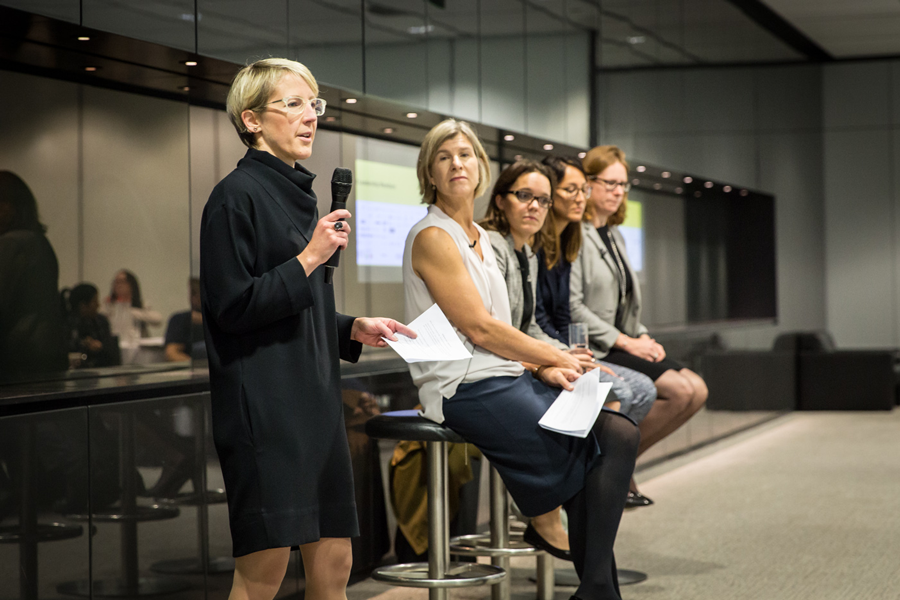 Emily Reid-Smith, Global Head of Competition Law, Deputy GC, HSBC, introduced the morning by noting: "I am better personally and professionally for being out. I feel more invested in HSBC."
Sarah Odell, Head of Learning and Talent Development, EMEA (excluding UK Ring Fenced Bank), HSBC Bank plc, said: "It's incredibly useful to be able to share stories and get to know about how other organizations are tackling these issues."
"Having that solidarity, that affinity, those people in your workplace who can understand your experience, is so critical," said Elaine Penrose, Partner, Hogan Lovells.
"I didn't realize how much energy I was investing in trying to pretend to be something I wasn't," noted Pema Radha, Director, Global Advisory, EY.