On May 19, Tony Cripps, CEO of HSBC Australia hosted the first Out Leadership Summit in Australia, convening a standing-room only crowd of more than 140 senior LGBTI and Ally executives to discuss important issues at the intersection of LGBTI and business impact.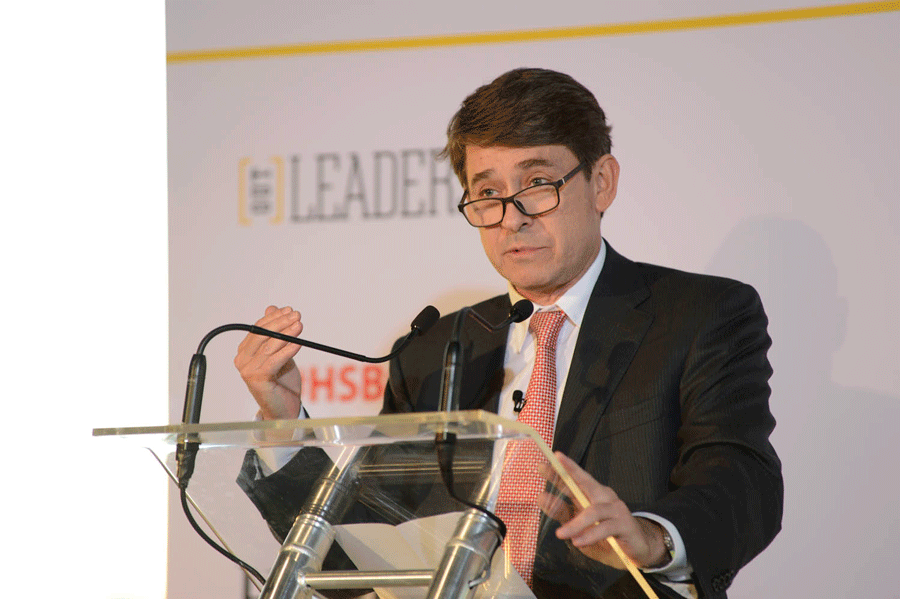 Aunty Millie Ingram, an Elder from Redfern, performed the Welcome to Country Ceremony. The Hon. Senator Penny Wong introduced the Summit by placing it in context, as Australia engages in a lengthy and contentious debate over marriage equality: "One of the things I often say in the marriage equality debate is that every person needs to consider the power of their position and words.  You have a public space in which to speak, and when you have the modern equivalent of the bully pulpit as a businessperson or politician, it's important to be open and clear on this issue.  We need Corporate Australia to play its part, to ensure the adoption of inclusive laws in this country.  We have already seen the impact from the support of well-known brands that have taken out advertisements or written letters to Parliament and created a sense of momentum around marriage equality.  Business is the new voice in the fight."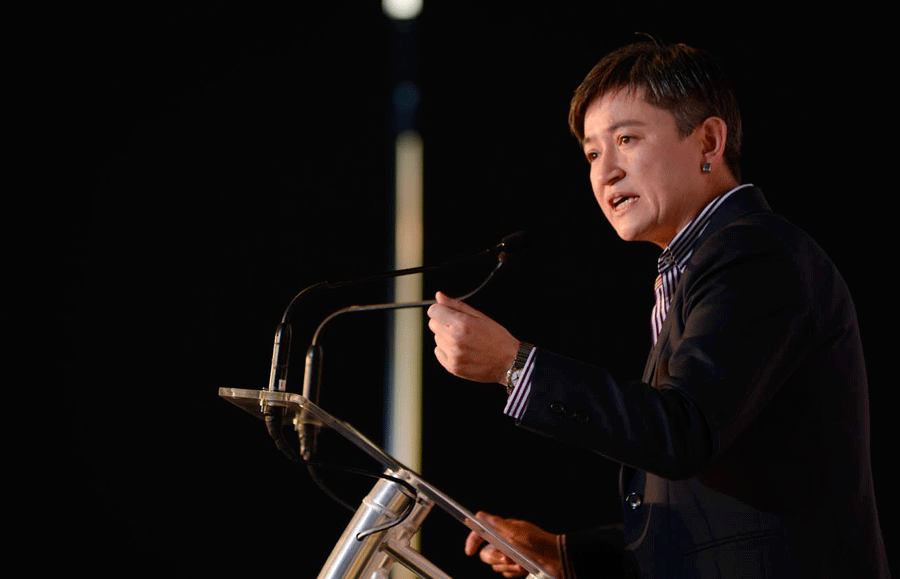 Todd Sears, Founder and Principal of Out Leadership, introduced and moderated the first panel discussion, titled "Squaring the Circle: CEOs taking the lead on global LGBTI equality."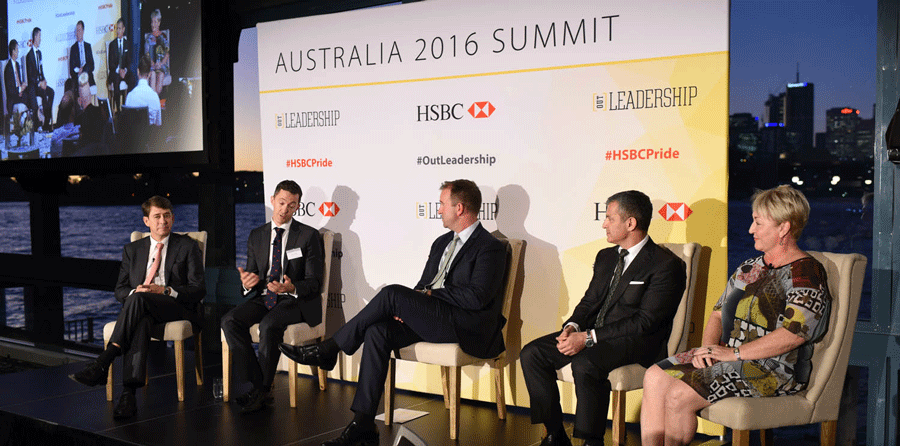 (L-R: Tony Cripps, Tom Snow, Todd Sears, Paul Zahra, Kieran Moore)
Kieran Moore, CEO of Ogilvy PR, Australia, noted: "For me, the business imperative for having a diverse workforce is twofold.  One, it is intrinsically the right thing to do.  And two, as an employer we need to have a workplace that celebrates inclusivity because we want people to bring themselves 100% to work.  If people are leaving part of themselves at home they will be less engaged and effective, and clients will notice."
Tom Snow, Co-Chair of Australians for Equality and Director of Canberra Airport, underlined that genuine approaches, grounded in actual engagement on LGBTI equality, are much more successful than pure-PR plays: "If you approach LGBTI issues from only a public relations perspective you will fail, it has to start from a genuine perspective.  At Canberra Airport we have LGBTI staff, and marriage equality is important to them.  When we lit up the airport in rainbow last August as the Prime Minister and other MPs were flying into the capital it wasn't as a PR exercise, it was a duty of care for our staff.  And because of that, it was success.  We had a million views on Twitter, 300,000 views on Facebook.  The value to our business was absolutely enormous – if you had to pay for that coverage it would have cost $6.5 million.  And it all came out of us doing the right thing."
Tony Cripps, CEO of HSBC Australia, engaged with the question of how people in roles like his can approach LGBTI issues abroad: "It is hard because there are laws against homosexuality.  I happen to sit on the board of a bank in Singapore, and Singapore has such laws.  It is important to take a risk and speak out, because otherwise it is like just another marketing campaign.  In Singapore I feel perfectly comfortable speaking out, and I have spoken to people in government.  Many years ago I spoke with a senior minister in the country, and he was trying to figure out how to get more LGBTI people to speak up about the issue.  Changing laws isn't easy, and it won't happen unless people are vocal."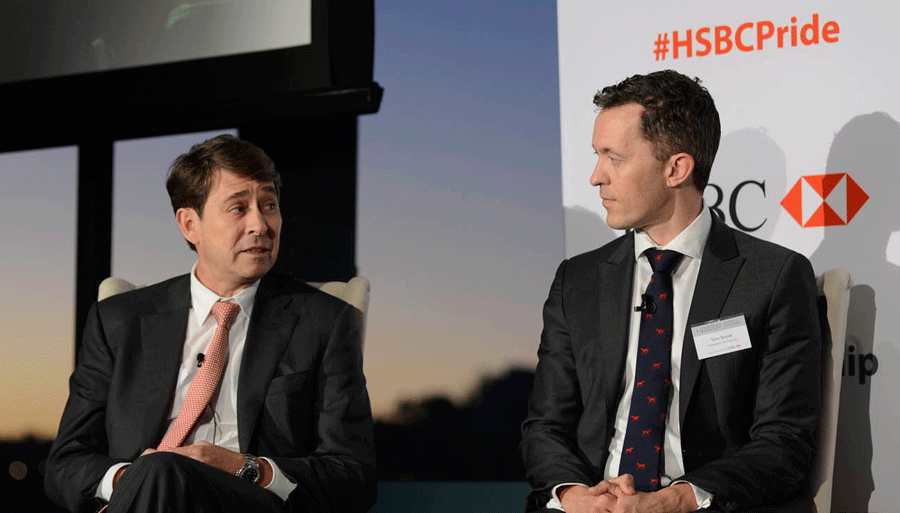 (L-R: Tony Cripps, Tom Snow) 
Paul Zahra, Global Retail Advisor, addressed the different issues at play in his decision to come out when he led David Jones: "When I was deciding to come out no one else leading an ASX 200 company was openly LGBTI, and it was a risk.  But I felt it was the right thing to do.  I had to explain why I did what I did to a conservative board, but luckily I worked in an industry where it was actually good publicity for me to make that public decision.  I am proud of it today.  Being out is being visible, being proud of who you are, being proud to be different.  When I started at David Jones in the 90s there was only one woman on the board, but by the time I became CEO that had changed.  In my mind, it was worth the risk to continue that change and demonstrate leadership.  And I think it worked in my favor.  Our customers were looking for authenticity, and for every customer I lost at David Jones for being an out gay leader, I think I gained ten."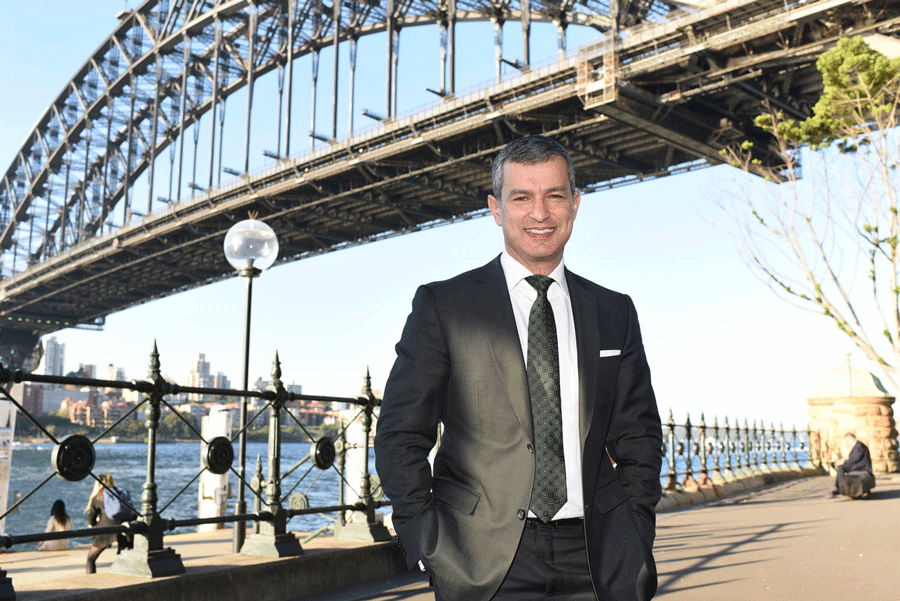 Tiernan Brady, Executive Director (Campaigns) CEO, Australian Marriage Equality, introduced and moderated the second panel discussion: "Religion, Business and LGBTI Equality: Learnings from the Faith and Business Communities."
The Venerable Rod Bower, Archdeacon of the Central Coast, noted: "Arguments don't convince people. What convinces people is personal stories.  They need to see a person who weeps and bleeds, and all of a sudden, things change. It's not an argument, it's a story."
Bower continued, "When you're part of the system of domination – when you're white, male, straight, nominally Christian – it can be really easy to fall into the trap of feeling that you're being persecuted when someone gets the nod as a result of efforts to be more equitable. I got bumped off a panel show on TV for gender equity reasons, and for a moment I was really upset. But then I had a real look at it. And government needs to have a sustained process of education along these lines."
Anthony Venn-Brown, CEO of Ambassadors & Bridge Builders International, argued that campaigners for LGBTI equality need to work harder to engage with believers: "There's a perception in Australian society that anyone who is a Christian is anti-gay. This is not the case. There are people who are anti-gay, but they are very loud voices. Many people are on a journey. I rarely work with someone who is completely anti-gay. But the thing that makes a difference is sitting down and talking. There are ways of building a bridge. Engaging people with dialogue, and finding ways to educate them, can break down barriers. No one likes to be attacked."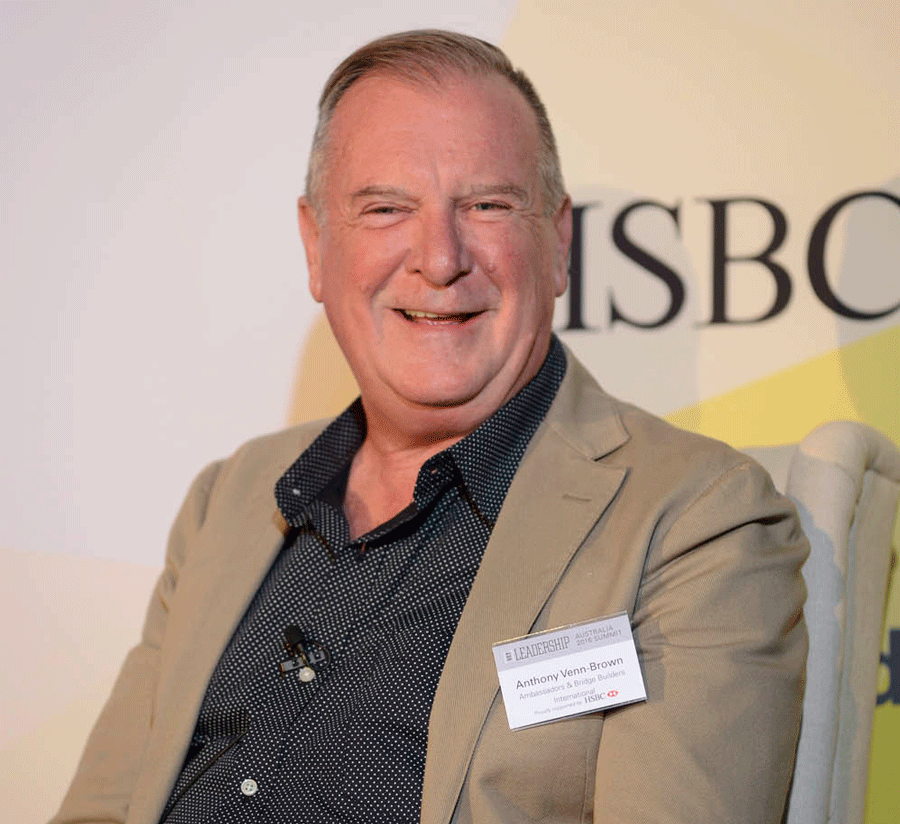 Peta Granger, Director, LUSH Australasia noted that marriage equality is far from the only LGBTI equality issue relevant to Australians, or to Australian businesses: "We're a company that was founded on animal and environmental issues. And for us, LGBTI issues have also always been important. We really try to show what couples look like – to present a broader view of what love and couples look like. But when the controversy over Safe Schools broke out, the average age of our staff was 23. Our employees contacted us, and they said 'this is more important to us than marriage equality because we're living through it.' Lush wrote a strongly worded press release, and we directly engaged the issue on social media. And we even took it up in with the broader retail industry groups."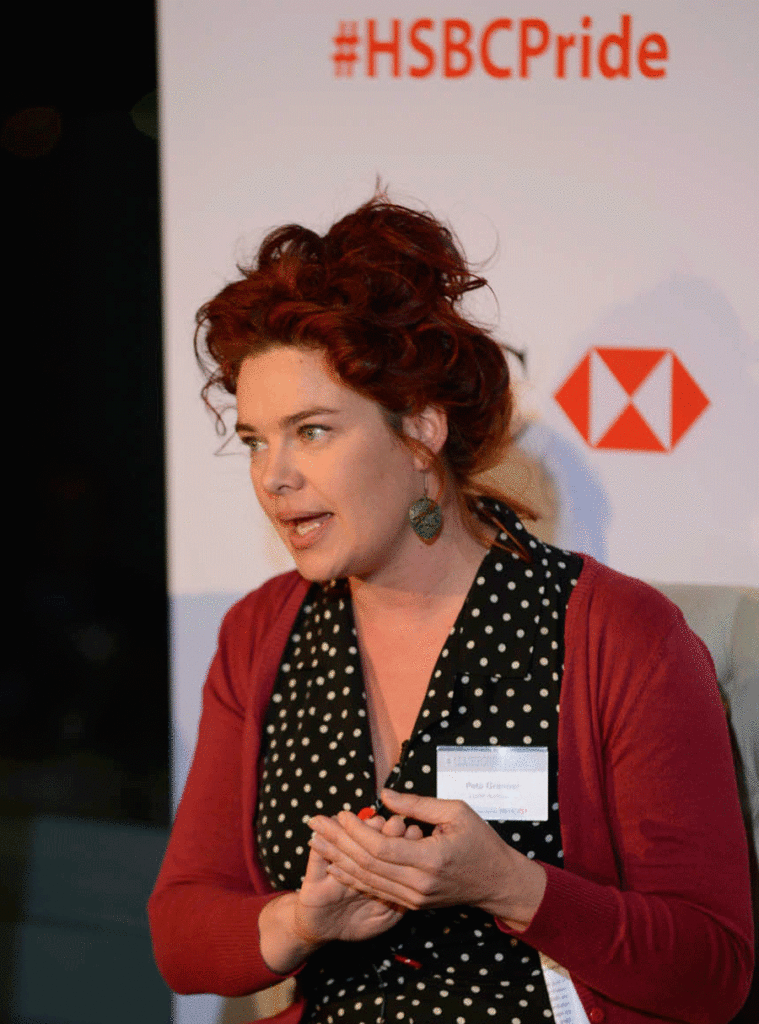 Zalman Kastel, National Director, Together for Humanity, emphasized the importance of Safe Schools: "I have been involved in many conversations around tolerance for different beliefs in schools. If any intolerance is allowed, then it's not safe for anyone. Some people say that the Safe Schools program, as it's currently written, doesn't meet the needs of their community – but then, what does a decent, inclusive school look like in our society?"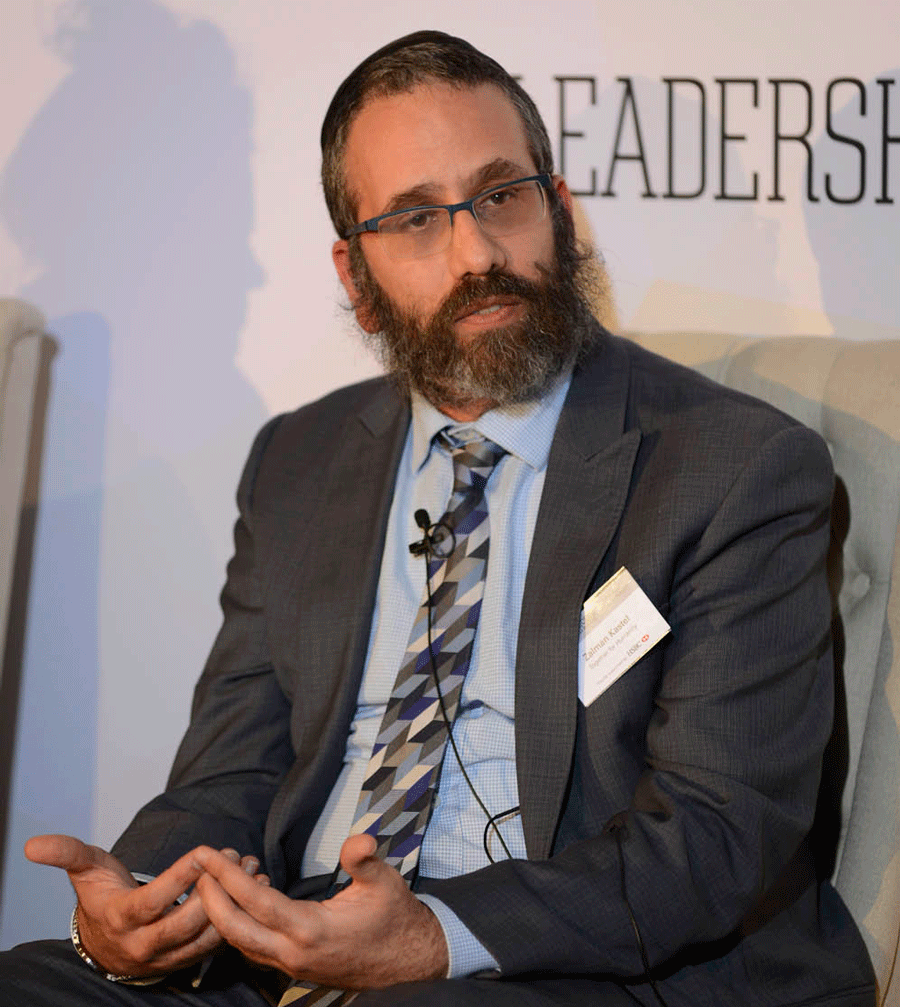 To conclude the day, Out Leadership convened three of the preeminent leaders in Australia's conversation about the rights of LGBTI people: The Hon. Michael Kirby AC CMG, Wendy McCarthy AO, and Catherine McGregor AM. Their fireside chat ranged widely, as each has seen Australia change tremendously in their decades of leadership.
(L-R: Wendy McCarthy AO, The Hon. Michael Kirby AC CMG, and Catherine McGregor AM)
Catherine McGregor noted: "I was a religious person before I transitioned. I've met people from more traditional societies, and they have it worse. I travel as a female on my Australian passport. And then there's this madness in the U.S. with the bathrooms. Maybe bathrooms are hotbeds of sexual activity in North Carolina. In parts of Asia, it's even harder."
Michael Kirby responded: "It's getting so that you have to show a birth certificate to use the toilet."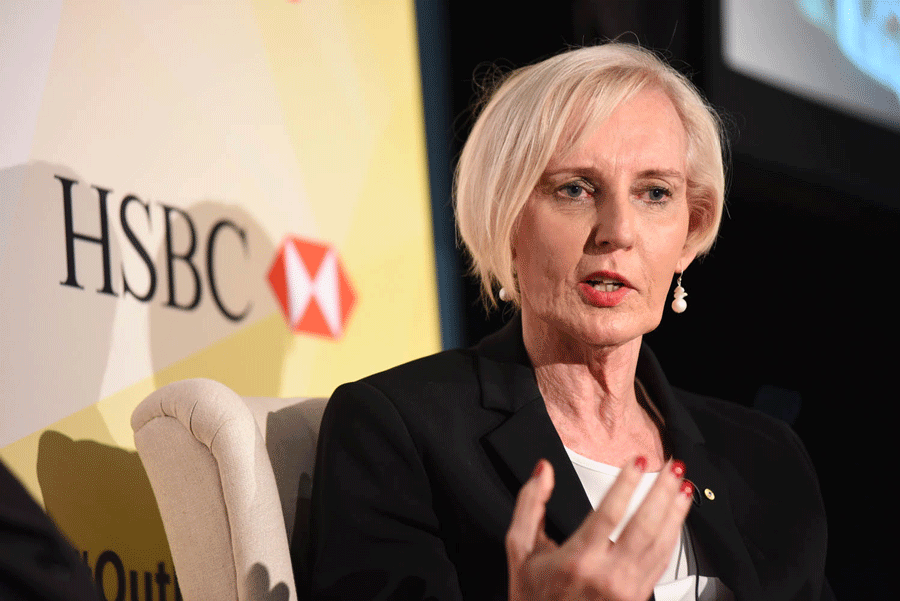 "And what's most ironic is that the people shouting about it are the ones who claim to want small government," McGregor replied. "They're arguing that the government shouldn't run a post office, but they can police urinals. You know, the political consultants in the United States are smart, and they play hardball. The yes vote for gay people has inflated – it's hard to bash the gays now. But the right wing have decided that trans people are the most vulnerable, and least understood. Trans is misunderstood, and they think we are the weak wicket."
"Your life is an illustration that things are getting better. You had the support of Prime Minister Abbott, and of the Australian Defense Force," replied Kirby.
"I have been incredibly fortunate, but that is not the most experience of trans people," McGregor concluded.
Wendy McCarthy discussed the ways Australia has changed – and has not changed – since she first started participating in policy discussion around sexuality and public health in 1975: "I think the world has four clubs: Government, Community, Business and Religion…. The leadership of our country, the leadership of our clubs… they should look like the communities they serve. I don't think business has changed much here. I think there are many parts of the world that are far less fearful. Here, they're just getting used to women, and they've been sleeping with them all their life. But, as Gandhi said, 'be the change you want to see in the world.' If you've got your stories, and you've got your allies, you've got the chance to make a change. Fashions come and go. I think business has a long way to go. Don't be ugly, but don't be too nice."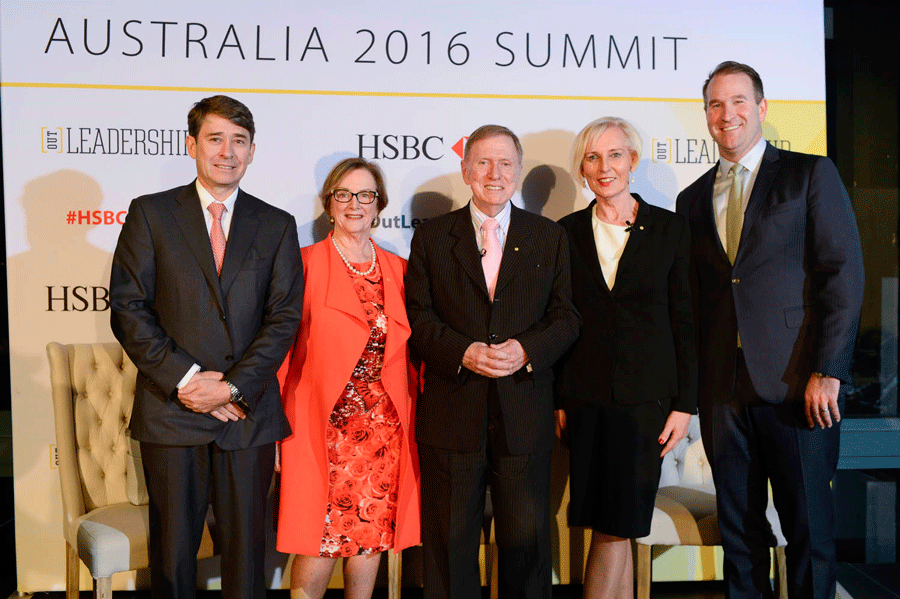 (L-R: Tony Cripps, Wendy McCarthy AO, The Hon. Michael Kirby AC CMG, Catherine McGregor AM, Todd Sears)
Michael Kirby concluded the evening with a call to action for marriage equality in Australia, and a reminder that business has a role to play: "I resent having my rights as a citizen be subject to the plebiscite process, which hasn't been used since 1917. I think all of us should think if we're being too passive about the plebiscite."
"I have never worked for corporations," Kirby continued. "I can say that when I began to take my partner Juan, who has put up with me for 47 years, to have dinner with the justices, it was a good thing for them, I think.  Taking him to have dinner with Prime Ministers, and there have been quite a few of them in recent times, and with Her Majesty the Queen, that was right. I insist that I was always a very competent and hardworking servant of the people as a jurist. Being gay was just a part of me. It's getting better but we're not there yet. The value of this session has been to underline that business leaders have a role to play. And I'm sure they will. From this year, let's work together to create social change in Australia. Not only because it makes business sense but because it is the right thing to do."
The day began with 65 emerging leaders from many Out Leadership member companies participating in an OutNEXT Seminar, which included a MasterClass taught by McKinsey & Co.'s Maria Eugenia Arias, and with closing remarks by noted astronomer Dr. Lisa Harvey Smith.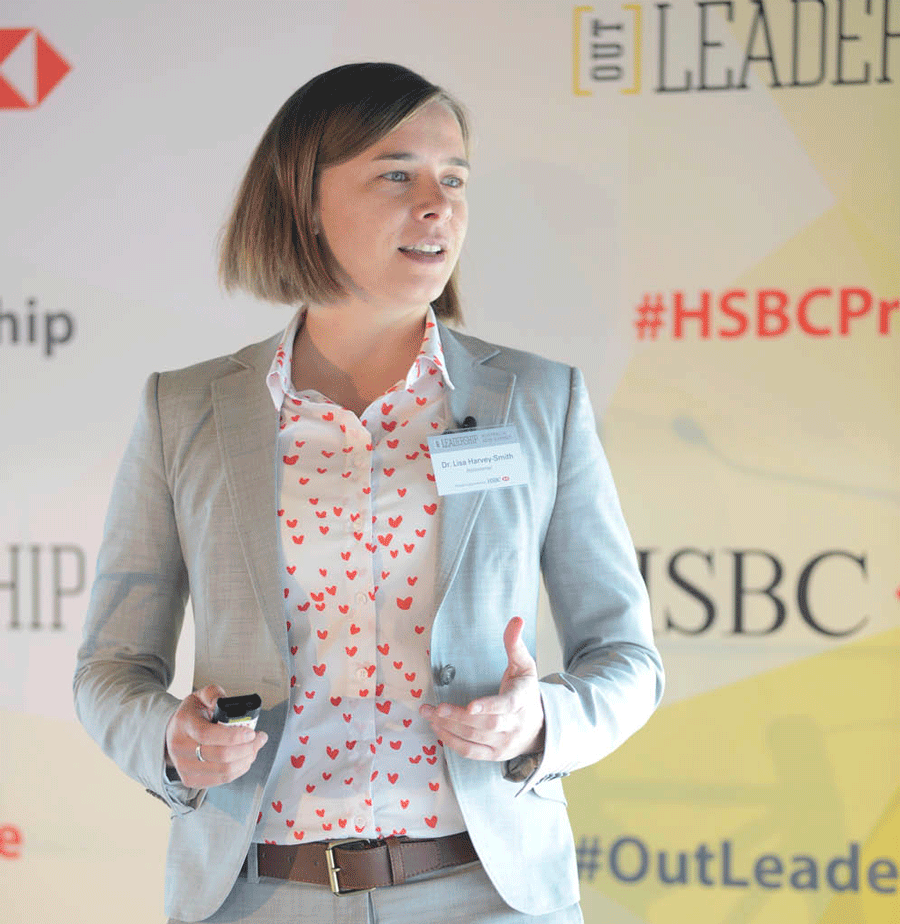 The program for the day also included an OutWOMEN luncheon convening many senior level LGBTI women in business, sponsored by Commonwealth Bank.