More than 300 LGBT+ business leaders gathered in November 2018 in Hong Kong for Out Leadership's 6th annual Asia LGBT+ Senior Leader Summit, sponsored by EY, KPMG, HSBC, and Thomson Reuters.
Thomson Reuters hosted The Future of LGBT+ Talent in Asia, the fifth session.
A panel of legal leaders sat down to discuss the significance of the QT case, and what's next.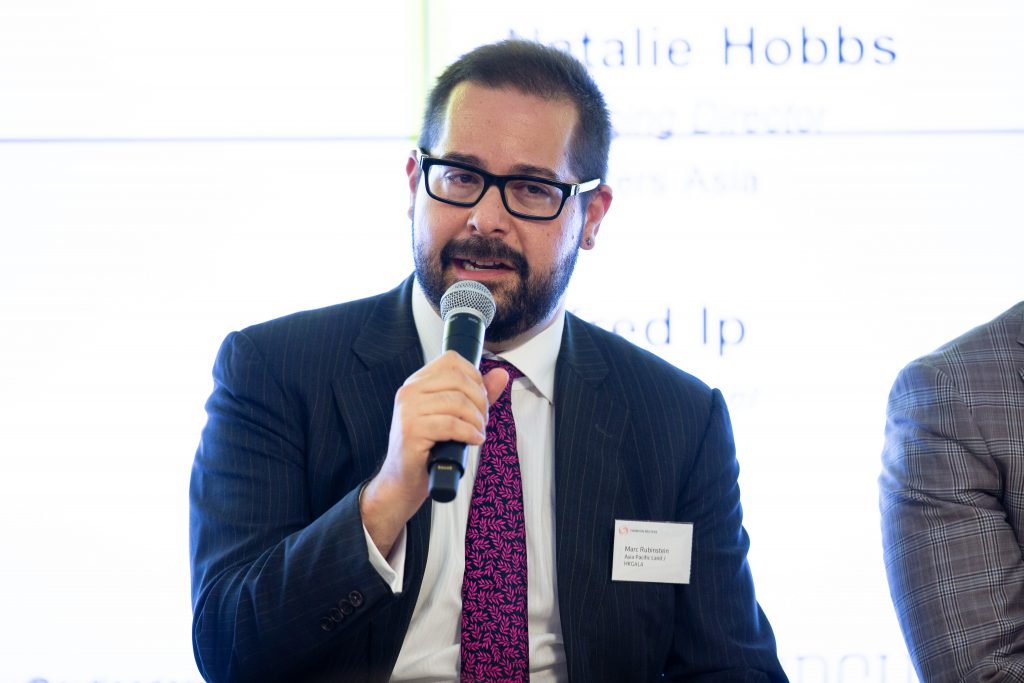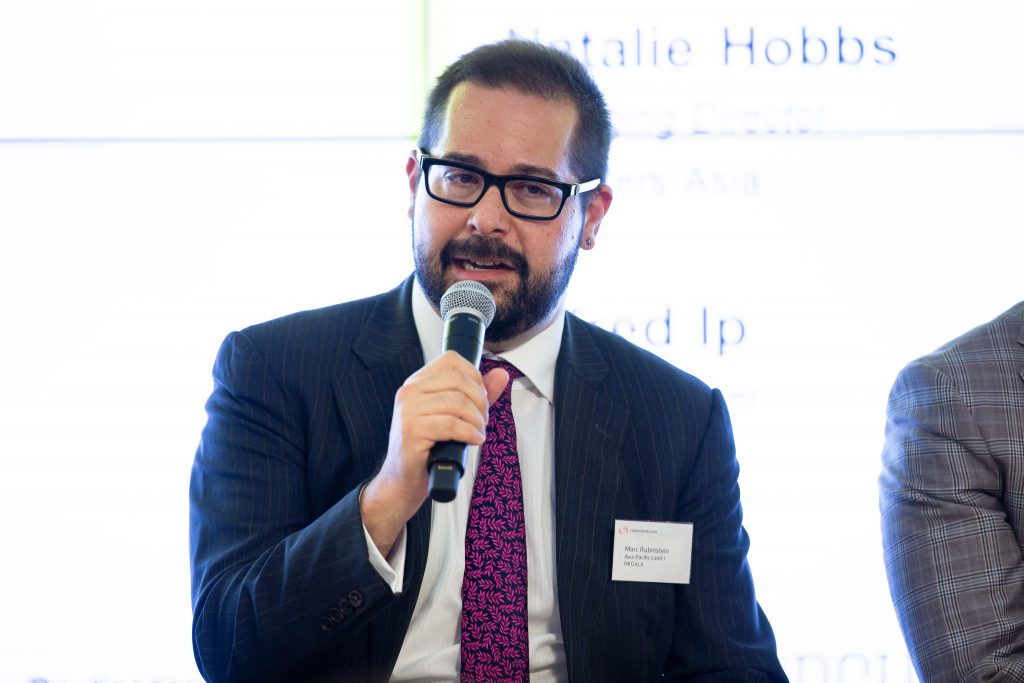 Marc Rubinstein, Co-Chair & Co-Founder, Hong Kong LGBT+ Attorneys Network, MD & General Counsel, Asia Pacific Land reflected on the pace of progress in the region:
"If you read the decision in the QT case, they very much adopted the rationale that this was important to Honk Kong's ability to attract and maintain talent. When the Director of Immigration issued the implementing legislation, even the Department of Immigration, having been dragged kicking and screaming across the finish line noted that Hong Kong, as an international city, 'Wants to attract talent.' It shows that the business community absolutely had an effect that the level of the court and at the level of the government and it shows can what can be done."
"People ask me, 'When do you think we'll see same sex marriage in Hong Kong?' And, it's really impossible to answer that question. It could surprise you and come in two years or five years, but I view it as generational issue. So, if it takes 20 years, then it takes 20 years. In the US, same sex marriage wasn't suddenly dropped down from heaven by the Supreme Court. There were literally 30 years and 70 cases that had been fought over more than a generation to make that progress happen. If you look at Hong Kong in the same way there's certainly a trajectory, but it's not always a straight line. There will be victories, and there will be going sideways and there will be steps back. But, as young people in Hong Kong become older and assume leadership positions in Hong Kong, one would hope and expect that the path forward would be easier."
Alfred Ip, Senior Partner, Hugill & Ip spoke about the importance of engaging politicians through business, and of the personal side of inclusion at his new firm:
"I think the lukewarm reaction from Carrie Lamb towards the Gay Games and other LGBT+ issues shows that LGBT+ issues are not yet a priority in government or in politicians' agendas. We have to change that. Ray Chan has just put forward an LGBT+ related bill and Regina Ip is supporting it. I hope there will be more politicians who are willing to be more supportive to the LGBT+ issues if only because of the influence of big, local corporation banks, real estate developers, and so on."
"I have seen very happy faces within the office from the open environment that we created. People are working together very well. People are not afraid to really help each other achieve something together. We have just hired new girl from a very traditional local law firm, and since the day that she came in to interview with us she was wearing a suit and tie and leather shoes. I think she's much more comfortable working in our law firm compared with local law firm—she's not one of the small potatoes, she's being seen. I find this very encouraging myself."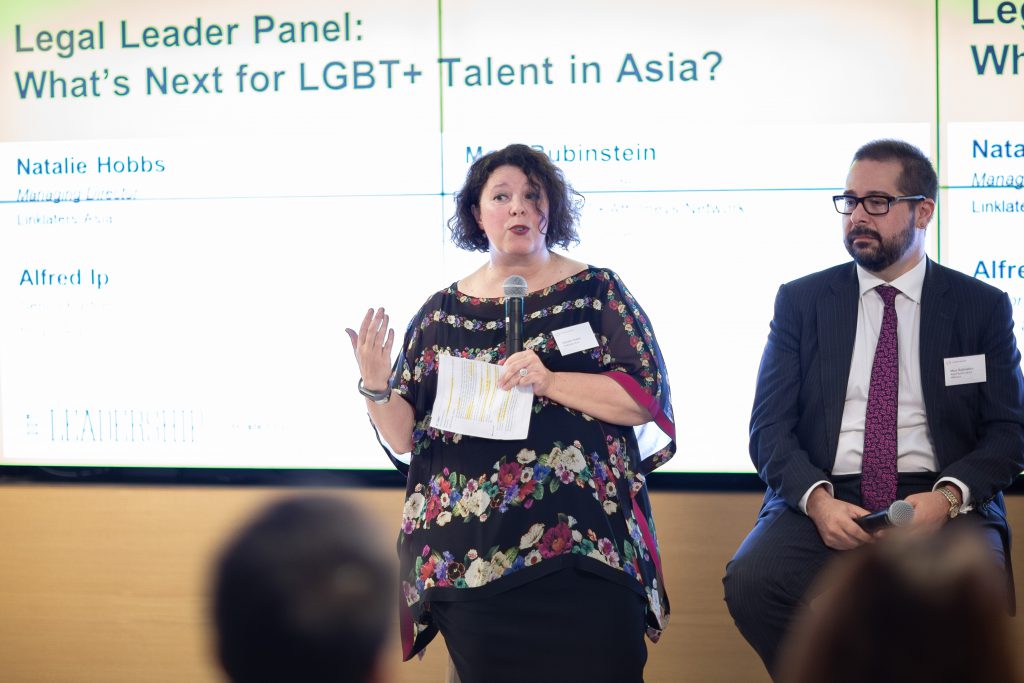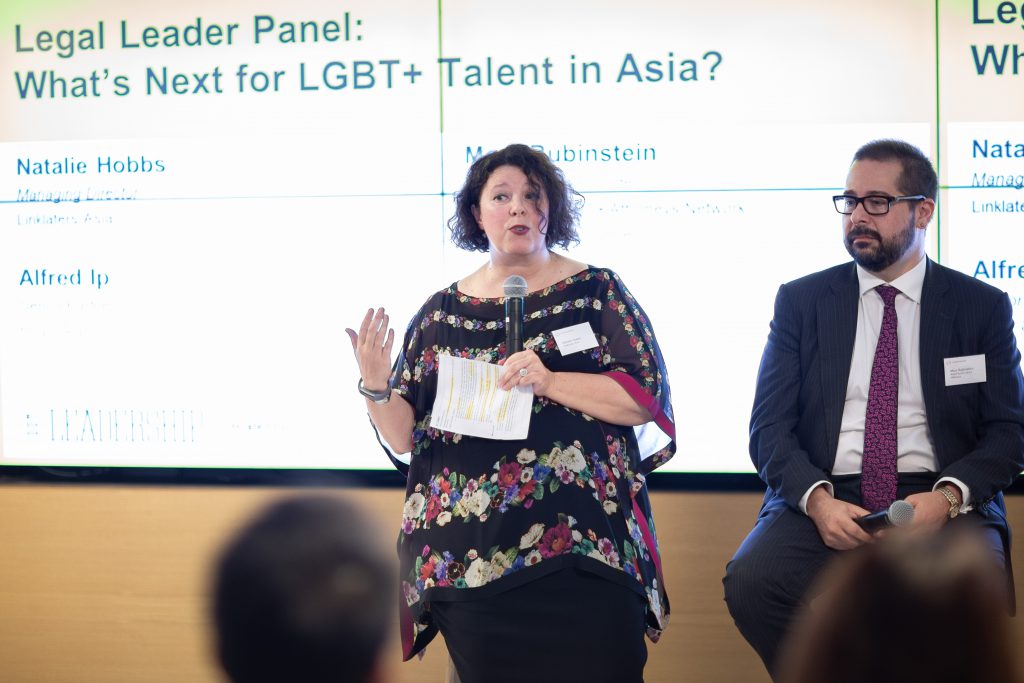 Natalie Hobbs, Managing Director, Linklaters Asia reminded everyone of how quickly progress has been made globally:
"I think we're all impatient to leap forward and do everything as quickly as we can. We shouldn't forget how far Western cities have come, places like London where 20 years ago when I was a young lawyer no one was out. There was one openly gay partner in the whole of Linklaters. So, we obviously need to be sensitive to local, cultural issues but, at the same time, keep nudging forward trying to do what we can."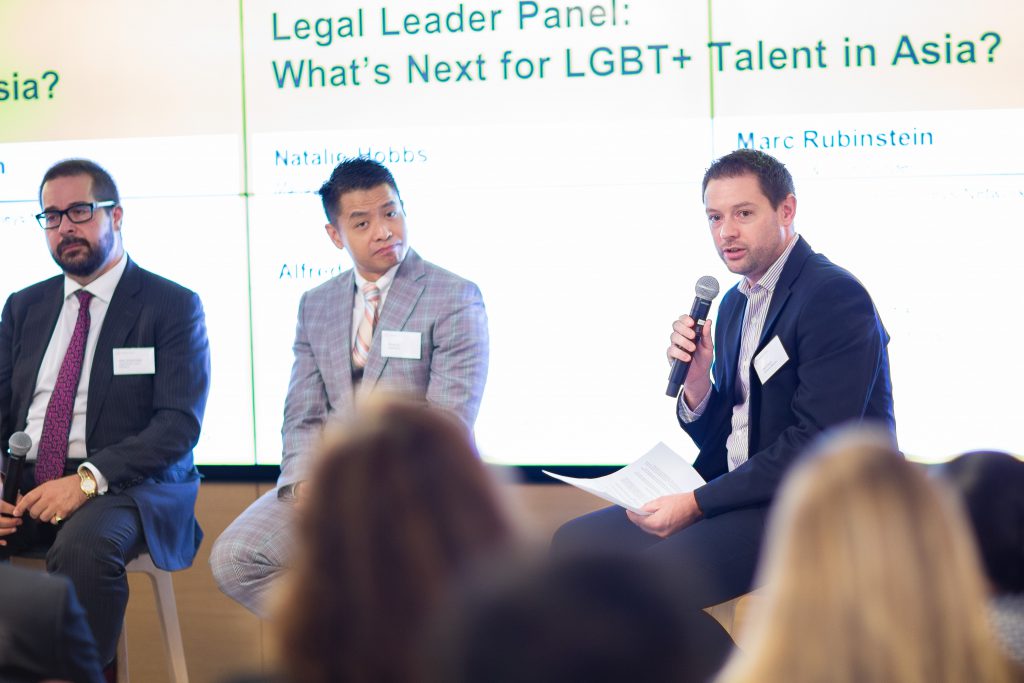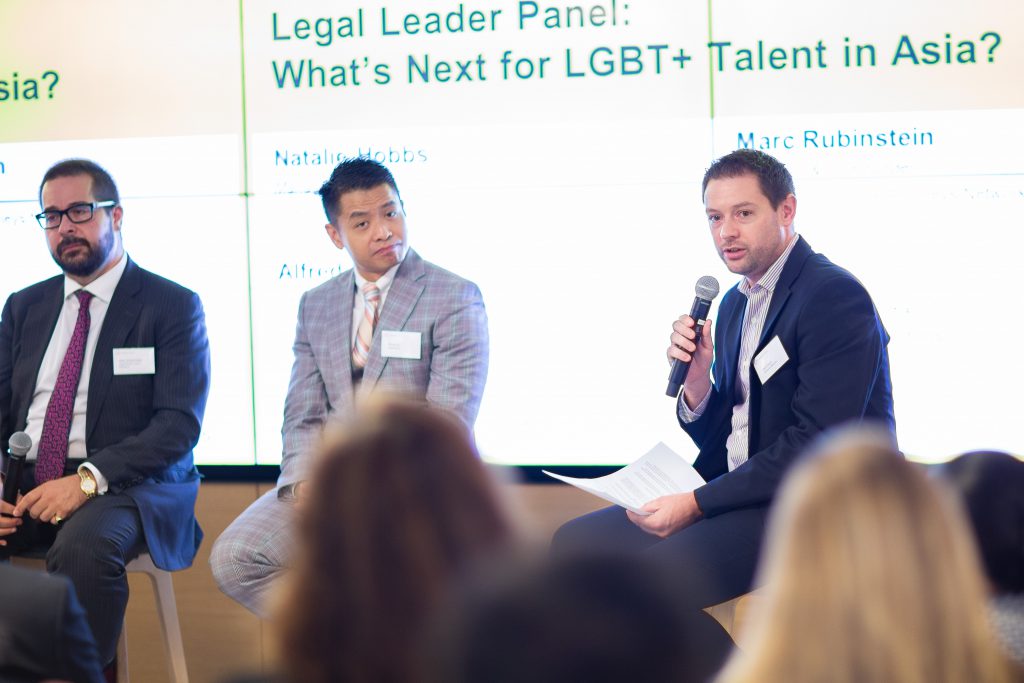 Rob Head, Director, Content Solutions, Thomson Reuters, moderated the panel and concluded:
"I think what we've heard today is that the battle's not over. We've had a great step forward with the QT case. There are more cases out there that are still be processed through the courts. There's a lot more work that the legal community can do and broaden out that effort to other organizations. But, what we have been reminded of here is that we have a broad swathe of organizations doing good work."