Emerging LGBT+ leaders who had participated in the OutNEXT Global Summit in previous years were invited to take part in a third day of the 2018 Summit, focused on leadership development content relevant to program alumni.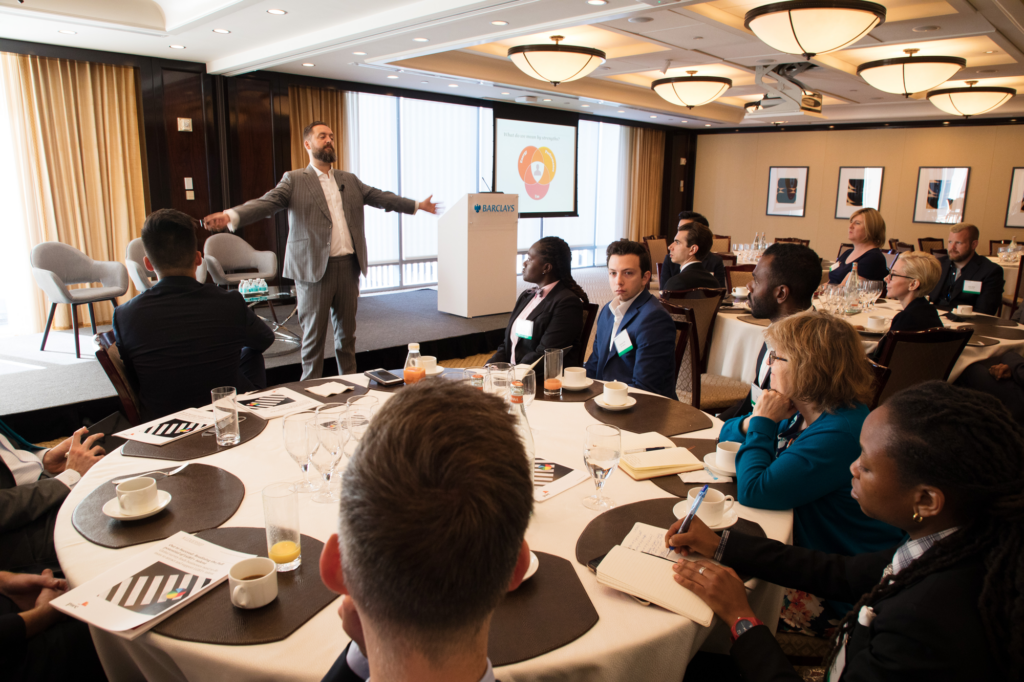 PwC's Andy Woodfield kicked the morning off with a continuation of his "Genius, Power, Dreams" curriculum; participants had the opportunity to share some of the moments that have defined their lives, and their careers.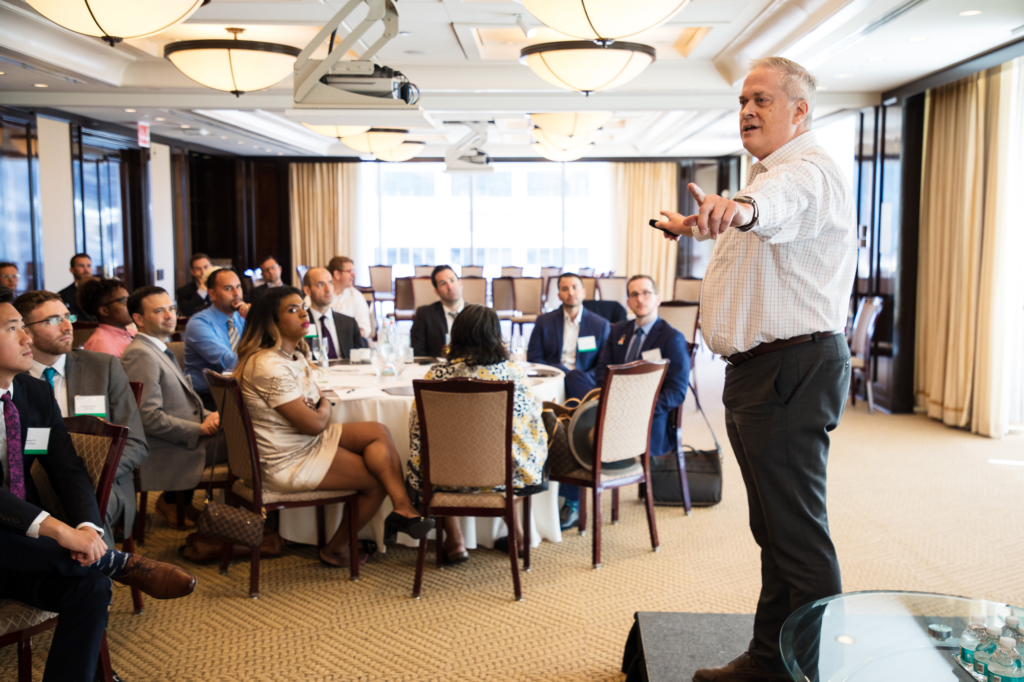 Pioneering market researcher and communications consultant Bob Witeck, Witeck Communications, shared a deep dive into the most up-to-date research into the size and impact of the LGBT+ audience in the United States, leading a detailed question-and-answer session that dug deeply into questions of intersectional identity.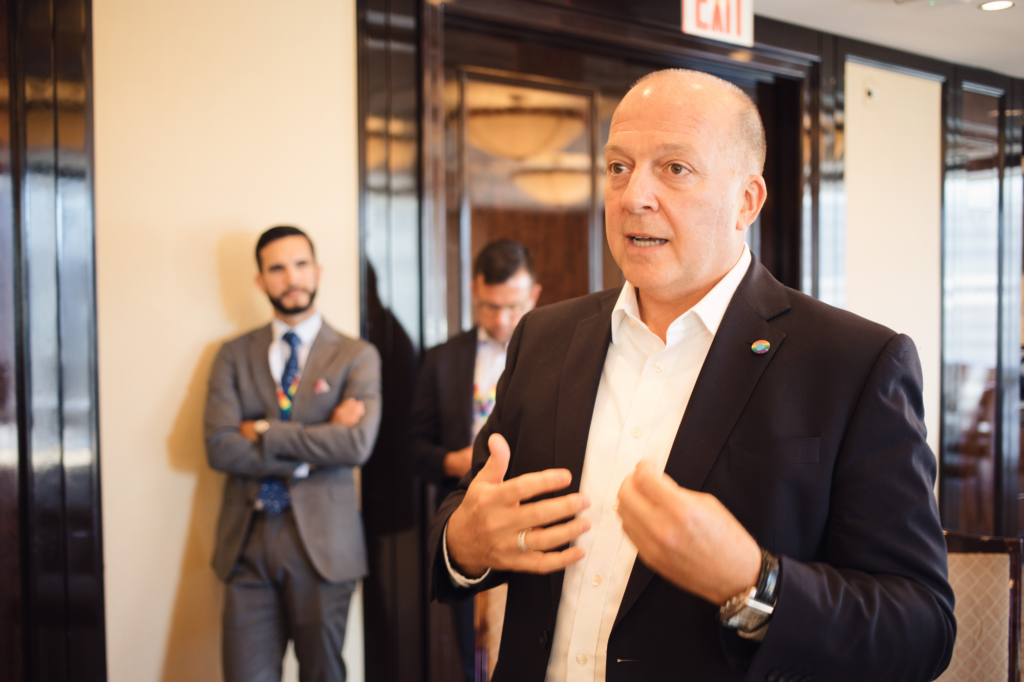 During the Q&A, Barclays' Mark McLane shared his perspective on the evolution of terminology and identity in the LGBT+ community – urging participants to engage in such debates with as much understanding and generosity as possible.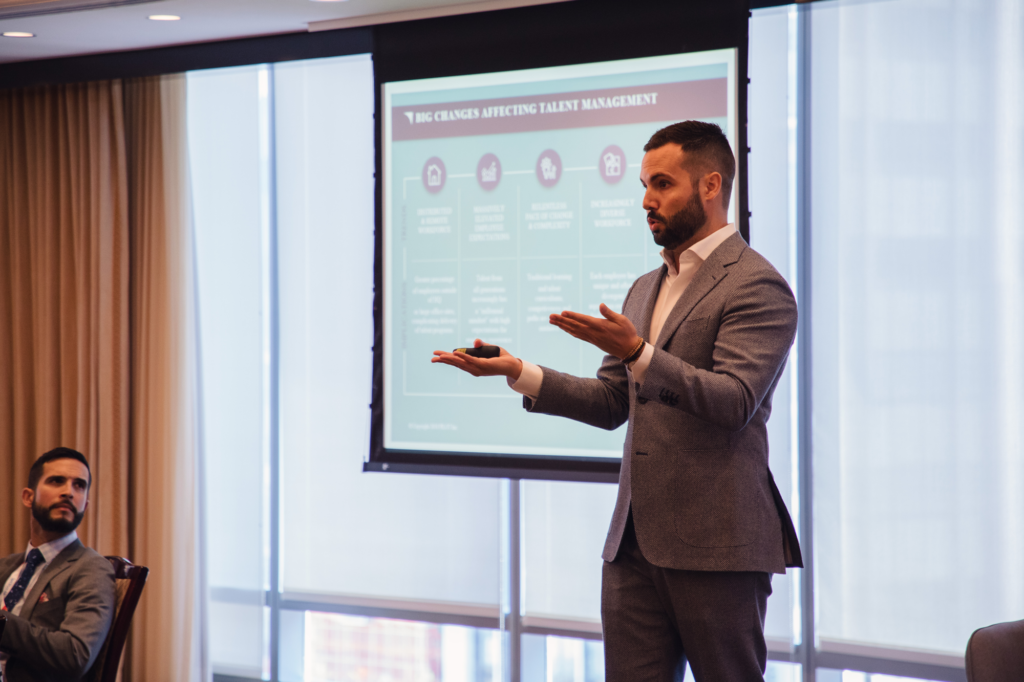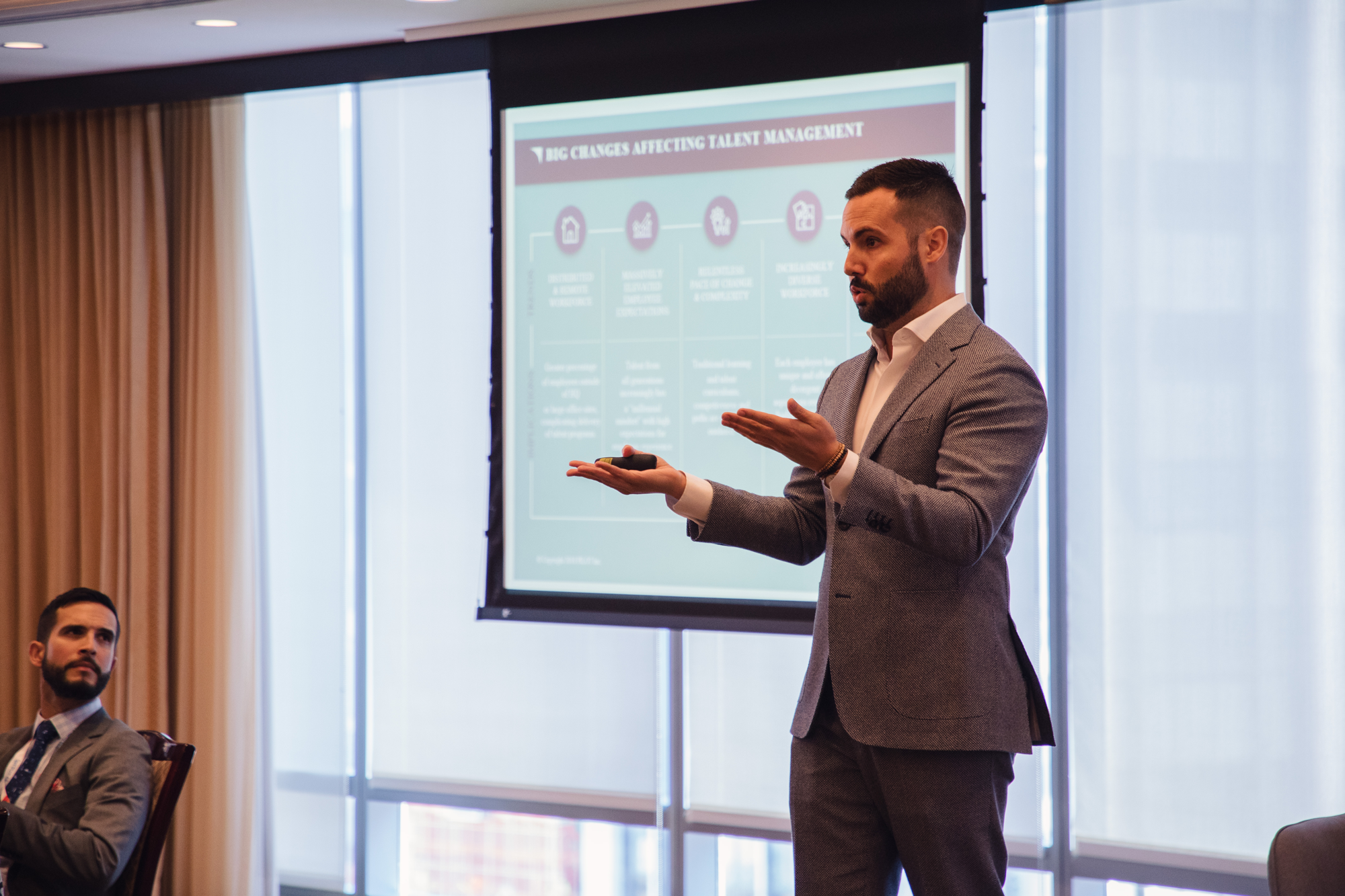 Ben Brooks, Founder and CEO of career counseling firm PILOT, shared insights with the group.
OutNEXT Alumni also had the opportunity to participate in a rotational discussion about increasing LGBT+ diversity in corporate governance, coordinated by Out Leadership's board-focused talent accelerator Quorum – since it's never too early for business leaders to begin considering board service. Alumni heard from: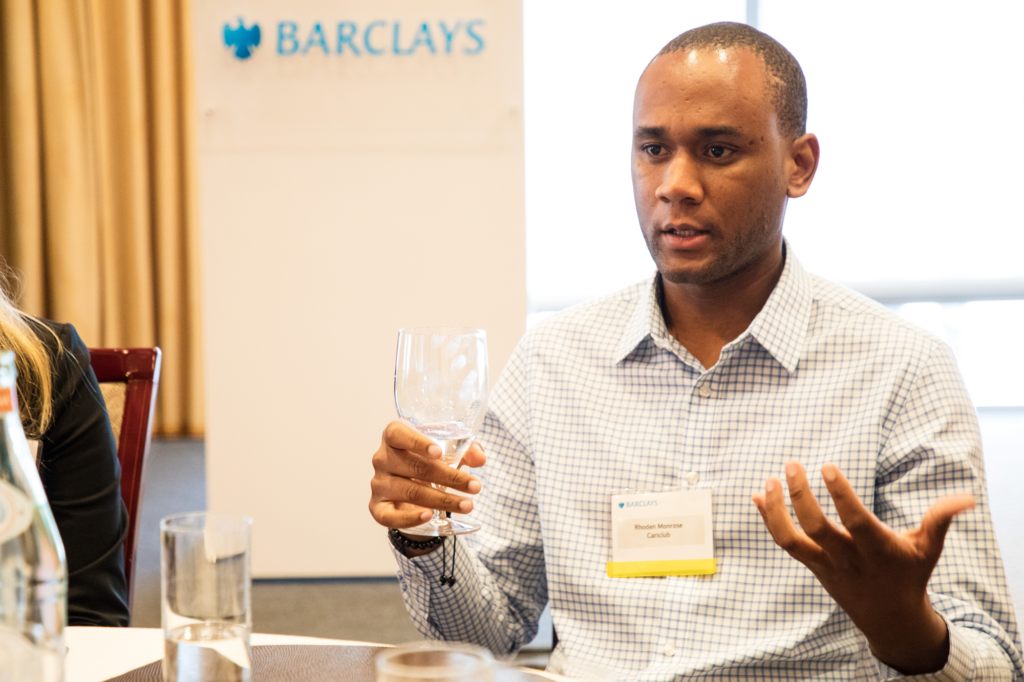 Rhoden Monrose, Founder and CEO, CariClub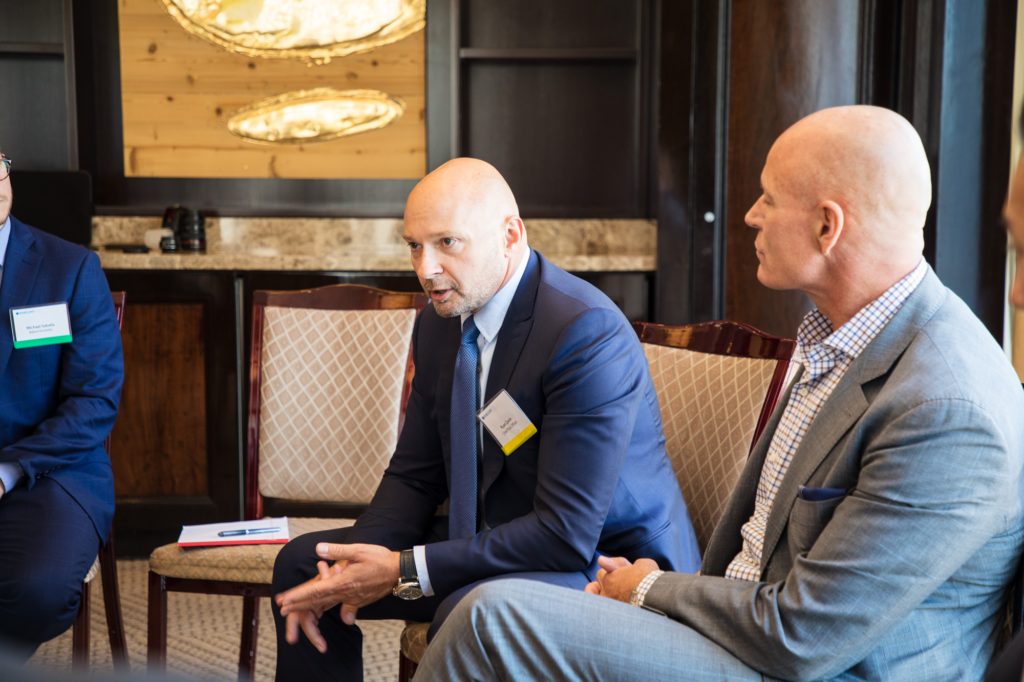 Ryan Zanin, Chief Risk Officer, GE Capital; Board Director, Fannie Mae (among others)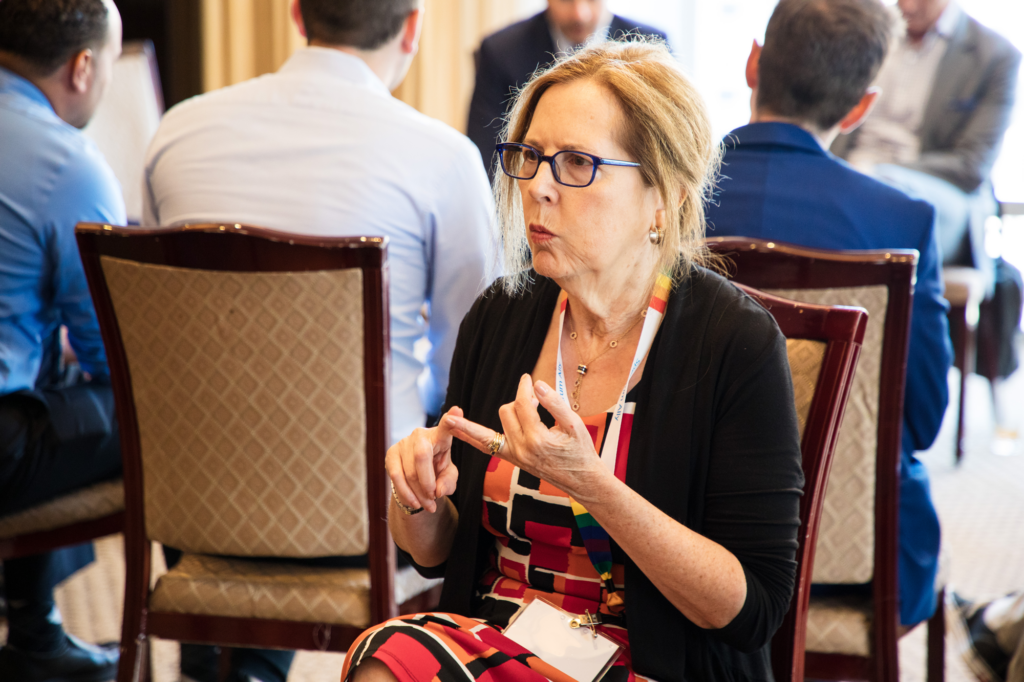 Susan Angele, Senior Advisor, Corporate Governance, KPMG's Board Leadership Center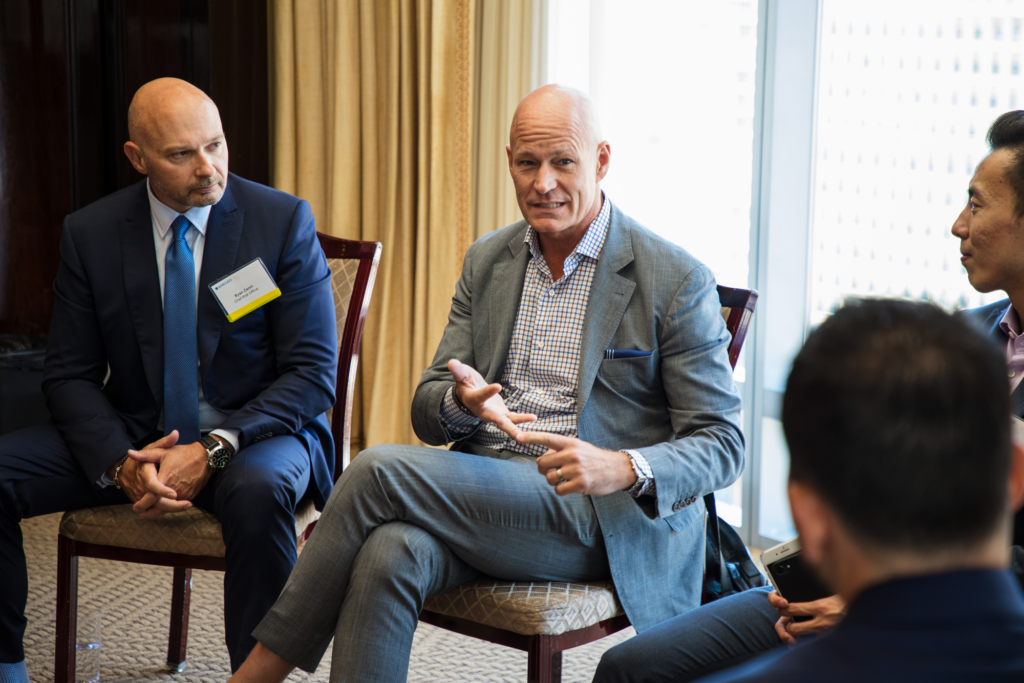 Robert Hanson, CEO, John Hardy; Board Director, Constellation Brands (among others)
More than 200 emerging LGBT+ business leaders gathered at Barclays' headquarters in New York for the 5th annual OutNEXT Global Summit. OutNEXT is the only global talent accelerator specifically targeted to LGBT+ business leaders.
Participants in the initiative are hand-selected by their firms as high-potential and high-performing, and receive best-in-class training content by PwC (also a Global Sponsor of OutNEXT).