Launched 5 years ago the Out Leadership LGBTQ+ State Climate Index was created primarily to help leaders understand the issues that still exist for LGBTQ+ Americans. In the wake of the marriage equality decision 8 years ago, many people thought the problems LGBTQ+ people face were solved. But we know that's not the case. Many issues still exist, from HIV criminalization which is legal in 31 states, to conversion therapy which is legal in 36 states, and many more. 5 years ago there was no one single factual source that we could point to explain the issues and the impact they have.
So we set out to create a major piece of research that highlights the issues, and demonstrates the economic cost of discrimination. And more importantly the economic opportunity enjoyed by states that are more LGBTQ+ inclusive.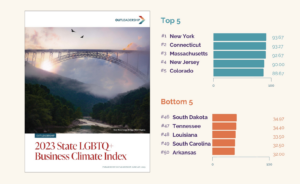 You can download the 2023 State LGBTQ+ Business Climate index here.
The climate index ranks all 50 US states on 22 data points across 4 key categories, and measures them in every US state. The categories are:
Legal and non-discrimination protections
Youth and family support
Political and religious attitudes
Health access and safety
Work environment and employment
All the data used on the study is publicly available and objective. We're grateful to key partners: the Williams Institute and the Movement Advancement Project who allowed us to use their data of the study.

For the first time since Out Leadership began publishing the State LGBTQ+ Business Climate Index five years ago, the nation's overall average score on LGBTQ+ equality has dropped. The net negative rating for the country is largely due to over 500 anti-equality bills introduced at the state level this legislative cycle.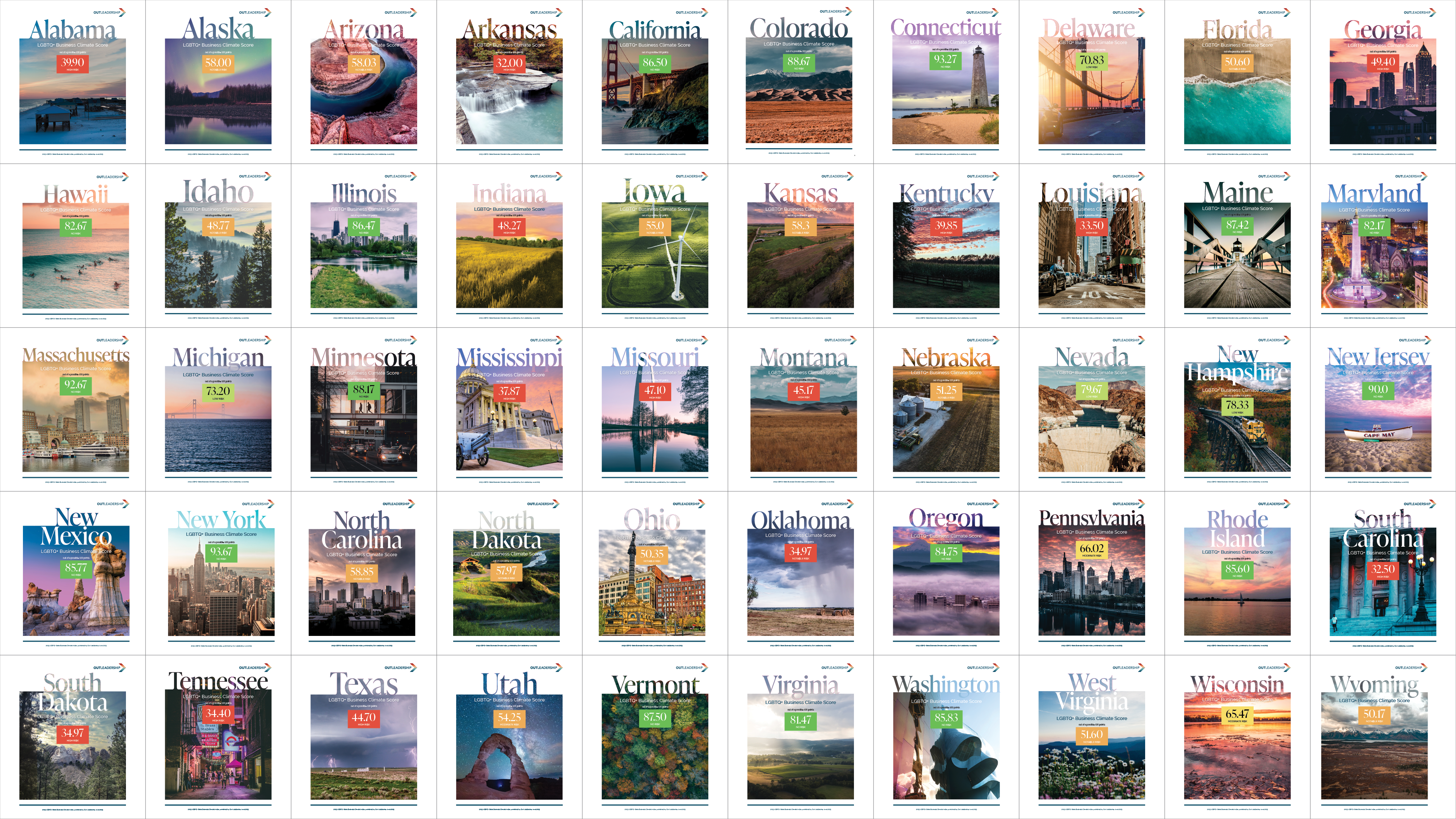 The Climate Index is accompanied by 50 US State CEO Briefs, which share with leaders operating in these states what the climate index means, how we calculated the score, and most importantly what leaders can do to advocate for change.
Federal, State and local Governments listen to business leaders because every company operating in the US is an economic engine, and has the power to create change.