Hundreds of senior business leaders gathered at the fifth annual Out Leadership: Asia 2017 LBGT+ Senior Summit, hosted by for the first time in partnership by KPMG, HSBC, and Thomson Reuters.
KPMG, HSBC, and Thomson Reuters also committed to co-sponsor the Out Leadership Summit in Asia for 3 years, working together to build an enduring alliance to drive change in the region. Summit participants enjoyed increased opportunities to learn and participate in a regional dialogue about corporates' investment in LGBT+ inclusion across the three business-focused Summit sessions, including a conversation between the three CEO Summit hosts, a discussion of the way LGBT+ inclusion impacts risk assessments in the financial services industry, and the launch in Hong Kong of the United Nations business standards for LGBT+ inclusion.
Session I – HSBC – C-Suite Leadership on LGBT+ Inclusion in Asia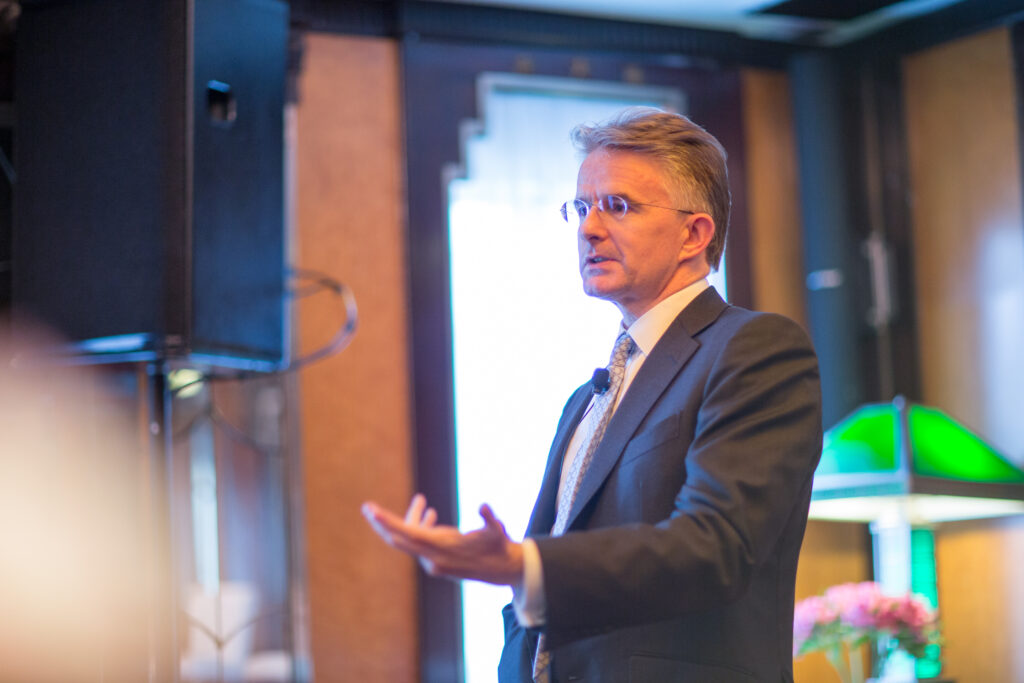 Speaking at the first session, John Flint, Chief Executive Retail Banking and Wealth Management, HSBC, noted the importance of personal stories to the LGBT+ inclusion conversation. "What I've tried to do is move this conversation away from being conversation that focuses on people's heads and towards a conversation that engages people's hearts. The head bit's fine. Bankers' heads are full of data and stuff and KPIs and research and that's what we do, and there isn't much space for any more data. What we don't do a lot of though, is listen to people talk about themselves and their stories and their emotions and the realities of what it's like to live in the environment we've created. Once we start telling those stories, people start to listen. When they start to listen, they respond. That's when the change happens."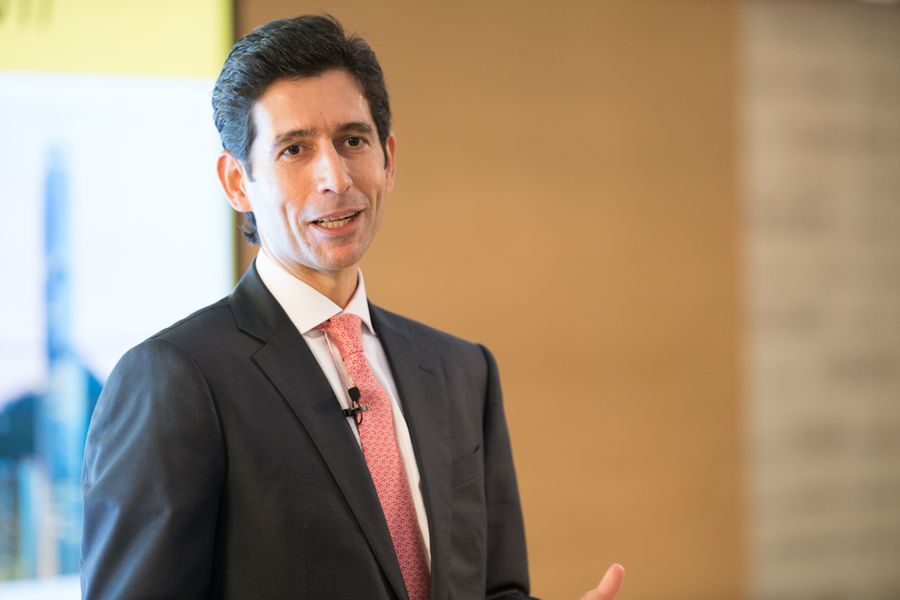 "I know John said that conversations have gone beyond the business case, but I'm not sure that's equally true around the world," responded Sanjeev Chatrath, Managing Director, Region Head – Asia, Financial & Risk, Thomson Reuters. "I think there's a need for us to constantly keep reinforcing the business case for LGBT+ inclusion, because there are still a lot of doubters and not every geography globally is on the same page. And we see at Thomson Reuters that the business opportunities are real. Our news team, for example, focuses on under-reported news specifically around LGBT+, which there's an audience for. Our tax and accounting business, similarly, has created solutions for same-sex couples. There are real business opportunities for leaders who focus on the LGBT+ market opportunity to explore.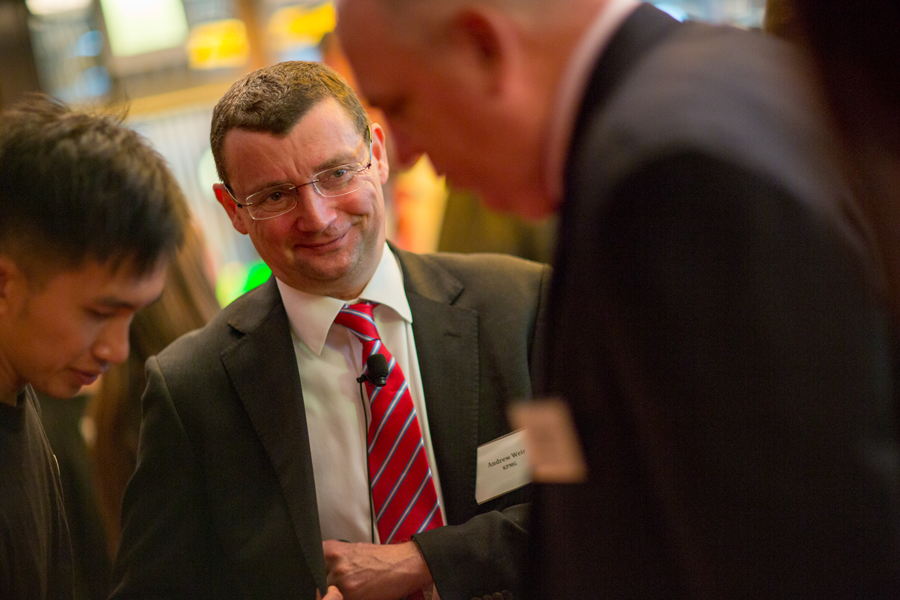 Andrew Weir, Regional Senior Partner, Hong Kong and Global Head of Building Construction and Real Estate, KPMG, argued that sweeping LGBT+ inclusion into diversity & inclusion efforts broadly might not pay off: "Leaders often use the diversity and inclusion angle, as a way to get buy-in, and broadly, as a way to gesture towards or move towards LGBT+ inclusion. I often hear the argument that diversity and inclusion just makes sense, it's common sense governance. It's much more acceptable to get broad buy-in that way. But I'm starting to think again. Because if one's not careful, it just becomes generic, and motherhood and apple pie. There's definitely a thesis, that if you want a certain amount of progress, you need to make a certain amount of noise. I think we need to think about that. If we still have this step-by-step perspective, seeing LGBT+ as a subset of diversity and inclusion, I wonder if we'll get that quantum change we're seeking."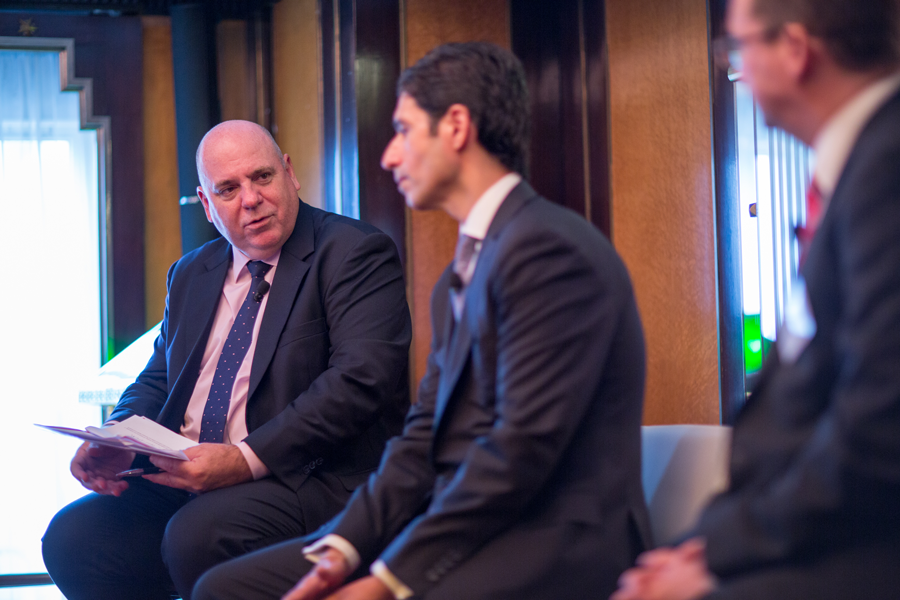 Kevin Martin, Head of Regional Banking and Wealth Management Asia-Pacific, HSBC (left), underlined his bank's special relationship with Hong Kong, noting that it creates both influence and responsibility: "The 'Hong Kong Bank' has an association with Hong Kong that's far deeper than just being a financial pillar. Right? We are and have been a part of this community since the very beginning. Our success is inevitably tied to the success of the community we serve here in Hong Kong. As a result of which, we have a duty of care to the community of Hong Kong that extends beyond providing financial services and our relationship with government, with Beijing, with the whole raft of key stakeholders here. It's an unusual relationship. And we're conscious of not creating a single line of debate or favor when our responsibility is to the entire community. Which is why we're seeking to create an environment that's safe and welcoming, where every individual feels they have a say no matter what their identity or position. We've lit the building. We've put rainbow lions outside. There is no question about HSBC's commitment to LGBT+. There is no question about our commitment to an open, transparent, diverse organization and community. But there's another level to go."
Session II – KPMG – Launch of United Nations Guiding Principles on LGBT+ Inclusion in Business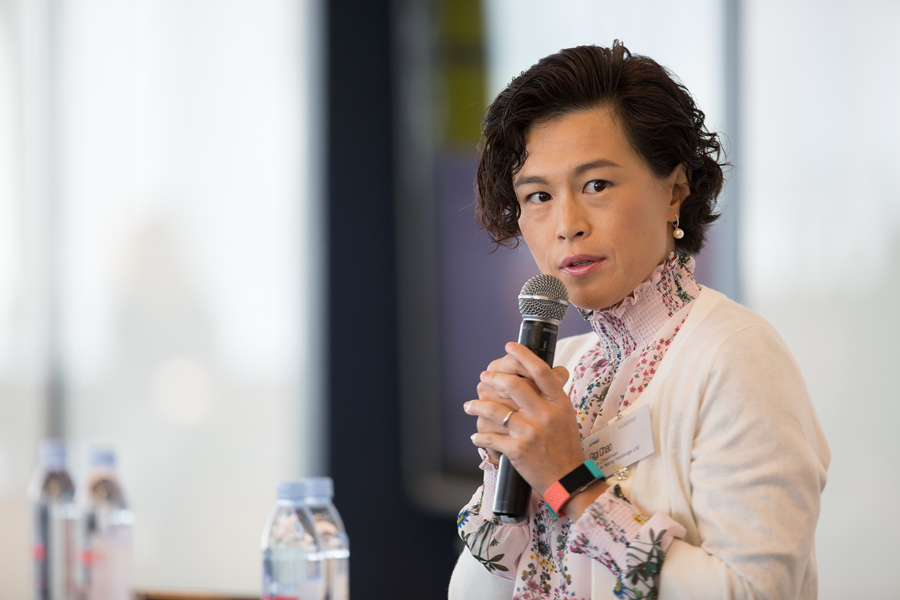 In keynote remarks, Gigi Chao, Executive Vice-Chairman, Cheuk Nang (Holdings) Ltd, argued that Hong Kong's government is lagging behind global institutions when it comes to LGBT+ inclusion: "The UN guiding principles are a momentous step toward equality. Businesses need to create a safe space for workers to thrive and be their full selves. It works best if it comes from the highest levels, so attitudes can cascade down and be embraced throughout organizations. It is also important to express again and again, and make it clear, that LGBT+ rights are based in universal human rights, and that neither Hong Kong nor any other jurisdiction ought to be allowed to hide behind the excuse of a discriminatory culture."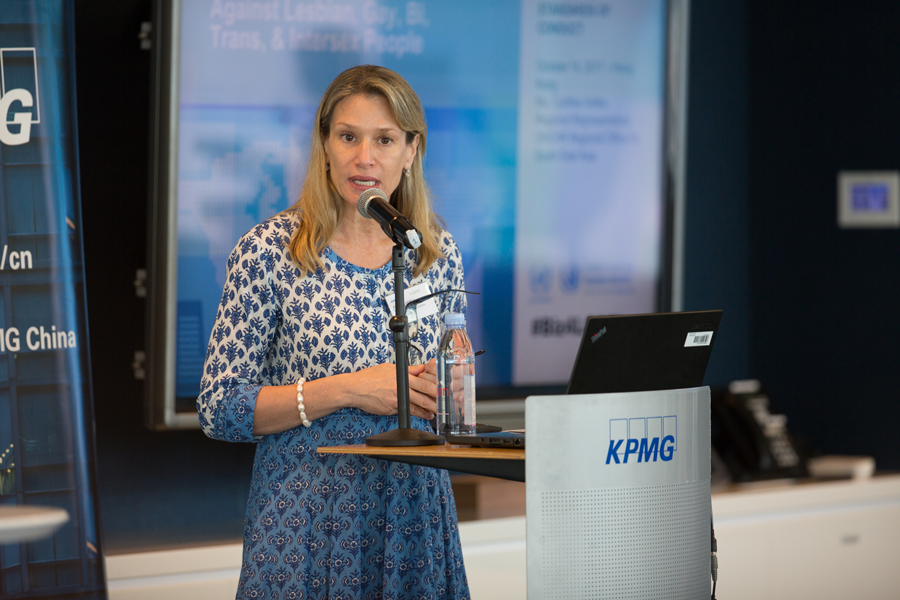 Cynthia Veliko, Regional Representative, UN Human Rights Office, UN Bangkok, presented the standards by noting business' unique position when it comes to governmental action on LGBT+ rights: "When it comes to opposing detrimental legal changes, the private sector has a crucial role to play. The business and economic case for inclusion bolsters the human rights case. Discrimination, including against LGBTI people, affects productivity and undermines social and economic development with negative consequences for both companies and communities. It can also lead to a loss of market share. Many studies, including those from Harvard Business Review, have demonstrated that diversity and inclusion are actually associated with stronger business performance. But what companies say and promise can also ultimately be quite incongruent with corporate action. This is where the UN standards of conduct on tackling discrimination against LGBTI people come in."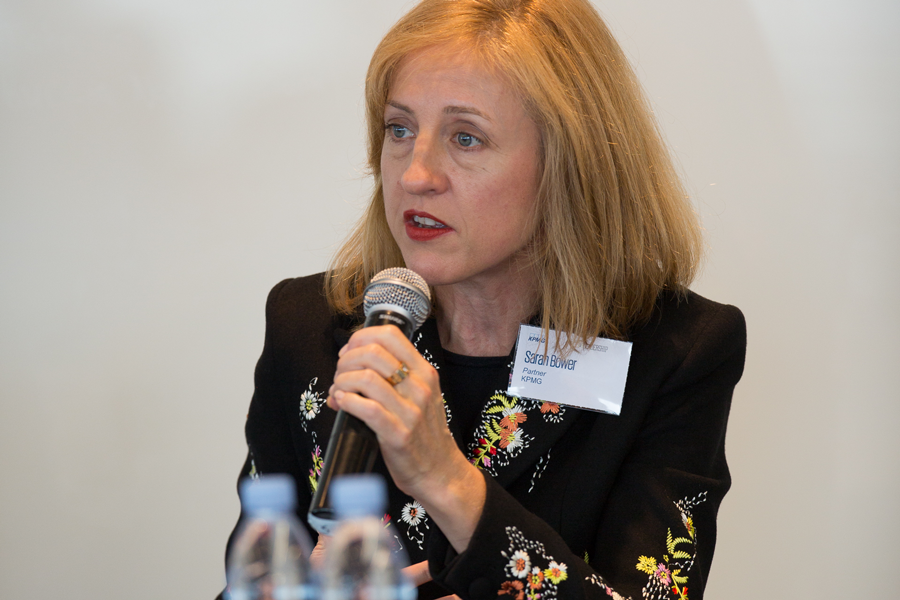 Sarah Bower, Chief Legal Counsel China, Head of Regulatory, KPMG, illustrated the challenge global businesses can face in ensuring that inclusive global policies are applied consistently across markets. "We have this dichotomy of the Hong Kong office and our other 16 offices that are part of the KPMG China organization. The other offices can be more sensitive around some issues, but we are one firm, we're the China firm. And we've found a lot of success with creating visibility around allyship. Our ally program creates a safes space for people to get involved and be supportive without necessarily taking any big steps in terms of how they identify at first."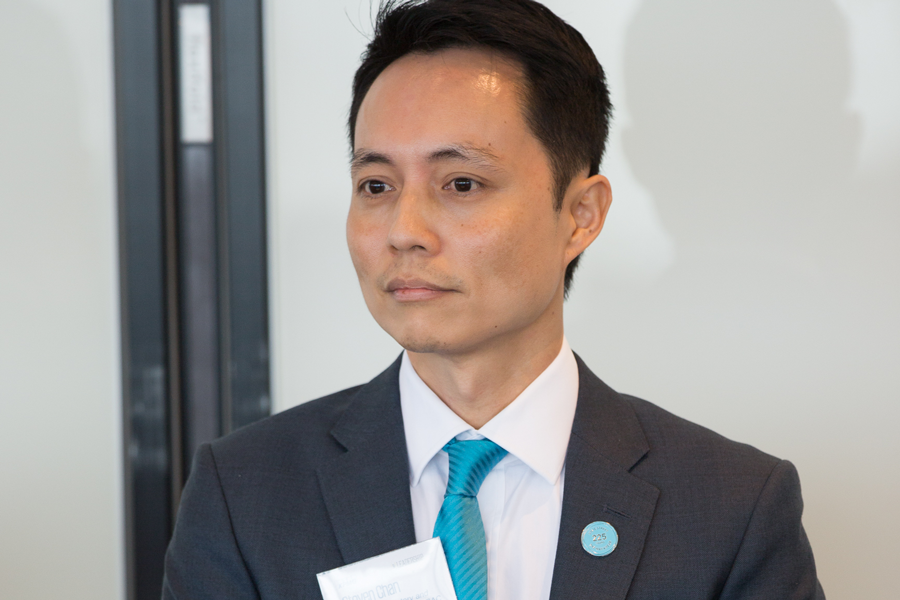 "I think we all need to challenge ourselves: what more can we do?," argued Steven Chan, Managing Director, Regional Head of Regulatory, Industry, and Government Affairs, State Street. "Those of us who represent the big, multinational companies, places that are already  pretty much following these standards with regard to our internal policies – we also have to look at ourselves. This year, the Hong Kong EOC came up with a statement to encourage the government to write anti-discrimination legislation. Some of the major multinationals taking part in this Summit didn't sign. And we have to ask, why is that, and how do we create more collective participation in those sorts of actions?"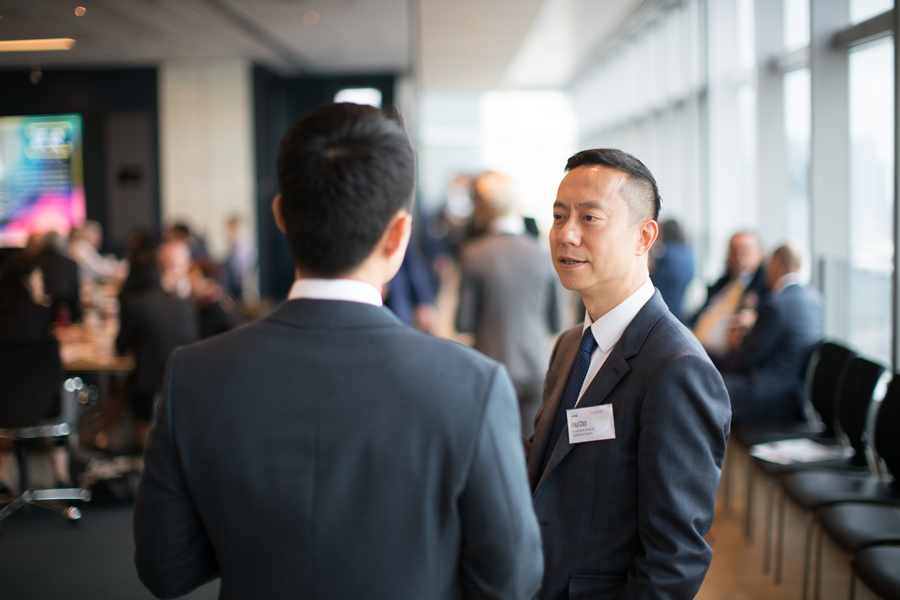 "The UN guiding principles are a great baseline", said Paul Choi, the chair of Goldman Sachs' Asia Pacific LGBT Network Council. "But in Hong Kong, some business organizations tend to acknowledge such principles without actively doing anything to embrace them. The business community has a voice in Hong Kong and when we work together, we make much more impact. While it's important to talk about LGBT inclusion, it's much better to take concrete action. For example, some financial institutions including Goldman Sachs have urged the Hong Kong government to establish LGBT anti-discrimination laws, and applied to intervene in a court case related to LGBT inclusion.  The broader business community needs to be more vocal."
Session III – Thomson Reuters – Financial Services, Risk, and LGBT+ Inclusion
Ivy Au-Yeung, CEO Hong Kong, ANZ, observed that business and risk considerations are just part of the reason why ANZ engages on the issue. "At ANZ we're clear that we need LGBT+ inclusion to attract the best talent. And we're also aware of the research telling us that, if you don't need to hide who you are, you're much more productive. So we're clear on the business reasons for supporting LGBT+. But there's more to our support. Our CEO has set an agenda, that our purpose is to shape the world and help our people and our communities thrive. And that's why we're an inclusive organization."
The conversation engaged deeply on the question of how companies can best measure and track their performance on LGBT+ inclusion. Fern Ngai, CEO, Community Business, noted that when her organization last administered its index, "The average score improved from 42.8 to 48 out of 100. And a lot of these companies were companies that achieved 100% on HRC's index in the U.S. So we see that even though companies might be receiving a perfect score in other markets, when it comes to Hong Kong, sometimes the policies and what they're doing here fails to mirror what they're doing back home. Or maybe their policies are not implemented consistently across their footprint. So this is an area for companies to really look at."
Ngai continued: "Companies can do more in articulating the business case and strategy especially as it pertains to Hong Kong. They need to, on a regular basis, scrutinize and improve their employee benefits. They need more in terms of promoting their brand as LGBT friendly. Potential employees, candidates, stake-holders, managers, partners, and so on. This is an area that not too many people were good at. Making the case for collecting data about their LGBT employees for employee engagement and talent management purposes."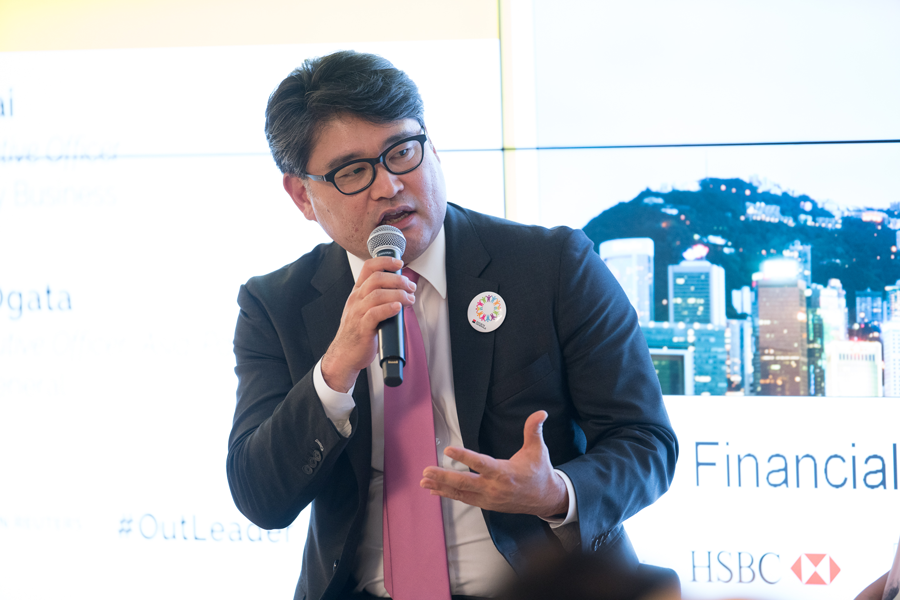 Hikaru Ogata, CEO Asia-Pacific, Societe General, noted that in the absence of ideal data for tracking LGBT+ inclusion, anecdotal evidence was a strong predictor of performance: "We do observe that aside from indices like Community Business', LGBT+ inclusion can be hard to measure. My view is, other than making sure that we are conforming to the highest standards and best practices relative to our peers in terms of our policies, success will often be measured one person at a time. By which I mean, when we recruit people who let us know that one of the reason why they came to us is because they love what we're doing in terms of inclusion."
Closing Plenary – A Celebration of Progress in Hong Kong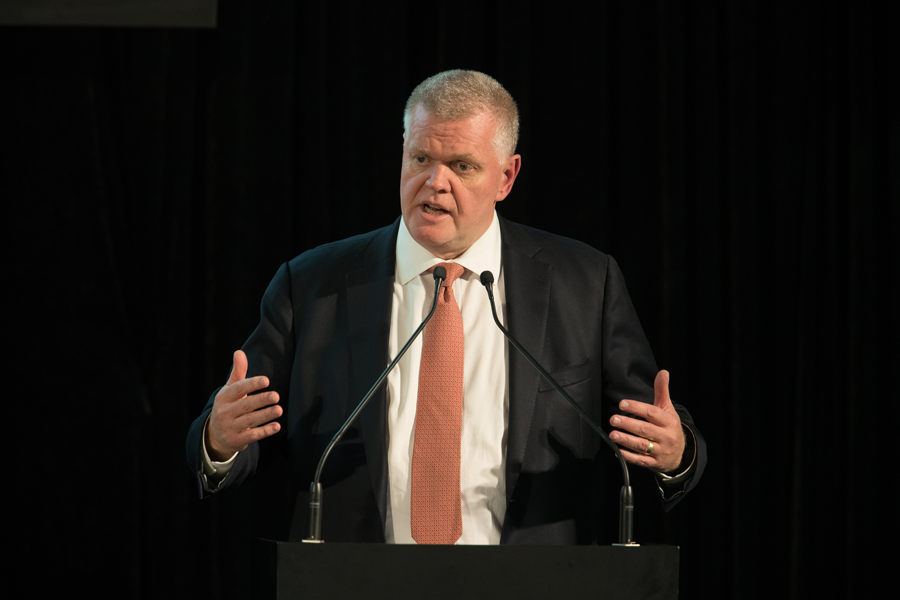 Noel Quinn, Global Head of Commercial Banking, HSBC, kicked off the Summit's Closing Plenary by discussing the unique new Summit structure: "This year we decided to do something different, and I hope it was a success. We thought – it shouldn't be one organization that takes the lead on this topic once a year in Hong Kong. We should try to foster a broader basis of support and therefore we conscientiously sought more organizations to take the lead this year. So my huge thanks go to Reuters, KPMG, and my colleges here in Asia from HSBC who have each shared the agenda of bringing this event together and I hear it's been really positive. We try to reinvigorate it rather than pursuing a traditional conference format. We conscientiously decided to try to do more as a business discussion, topic focused event where we could action, not just talk."
Summit participants gathered at the Closing Plenary to celebrate recent progress on LGBT+ rights in Hong Kong, including positive verdicts in the QT and Angus Leung cases and Hong Kong's successful bid for the 2022 Gay Games.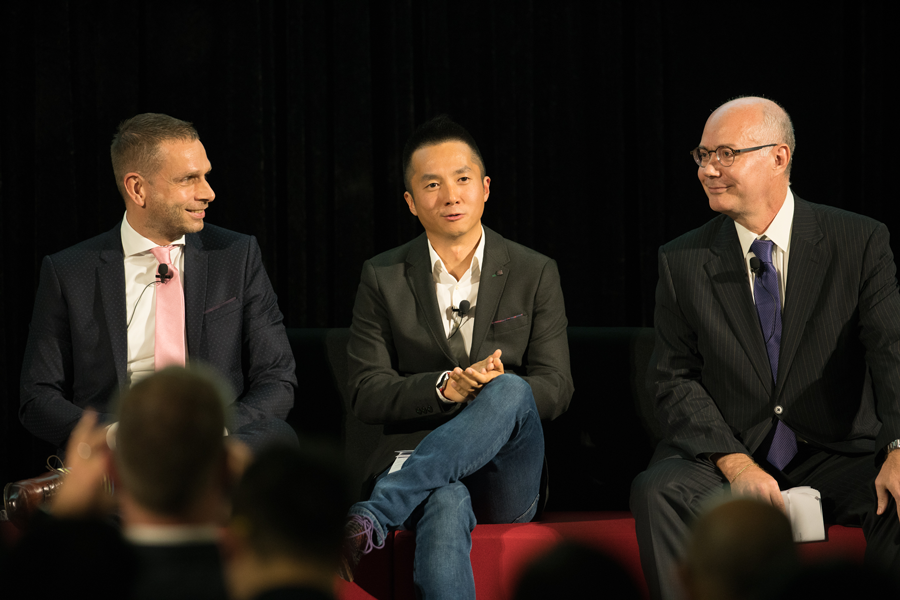 "There are some great leaders in this room," said Mark Daly, Partner, Daly, Ho & Associates (right), who represented civil servant Angus Leung in his suit against Hong Kong's government to claim domestic partnership benefits for his husband. "Unfortunately what we see is that we don't have that leadership from the government. We see the government taking up these issues primarily in the courts, instead of saying saying 'we have to have legislation in this area and we should be doing this proactively.' Hong Kong could be an international city, and it should be competing against the rest of the world, not regionally. But you hear arguments, "regional rogue" arguments, relativistic arguments.  Why are we comparing ourselves to Cambodia, just for example? We should be international. We don't teach our kids to the best in the region. We want to be the best in the world, and it should be the same for LGBT+ rights."
Angus Leung (center) talked about the personal consequences he's faced at work due to his suit: "I talked to my partner, and we decided to bring the case to the High Court of Hong Kong. And then, BOOM! Suddenly, I was on the phone with the local newspaper. And then all of Hong Kong knows I'm gay, probably the whole world knows I'm gay. And then, I remember that when I went back to work, it's totally dead silent. Nobody talks to me anymore. Suddenly I'm the bad kid in the corner. Even today, there's still minimal support from my colleagues or my boss, and silence from upper management."
Dennis Philipse, Founder and Chair, Bid Team, Hong Kong Gay Games 2022 (left), observed the deeply personal reasons motivating his team: "Here's why we're doing this. One of the members of our team participated in the Gay Games in 2014 in Cleveland, and he met an athlete of Japanese descent with a medal around his neck. And he said, 'You must be proud of your medal.' And the athlete said, 'Not really.' And he said, 'Why not?' And the athlete said, 'Well, I can't bring my medal home with me, because my friends and my family think I'm on a business trip.' And every time I tell this story I'm so moved. That's what's driving us. We want for that athlete to be able to go home and say, 'Mom and Dad, I participated the Gay Games and here's my medal.' Or even better 'Mom and Dad, I'm going to participate in the Gay Games 2022, do you want to come watch me?'"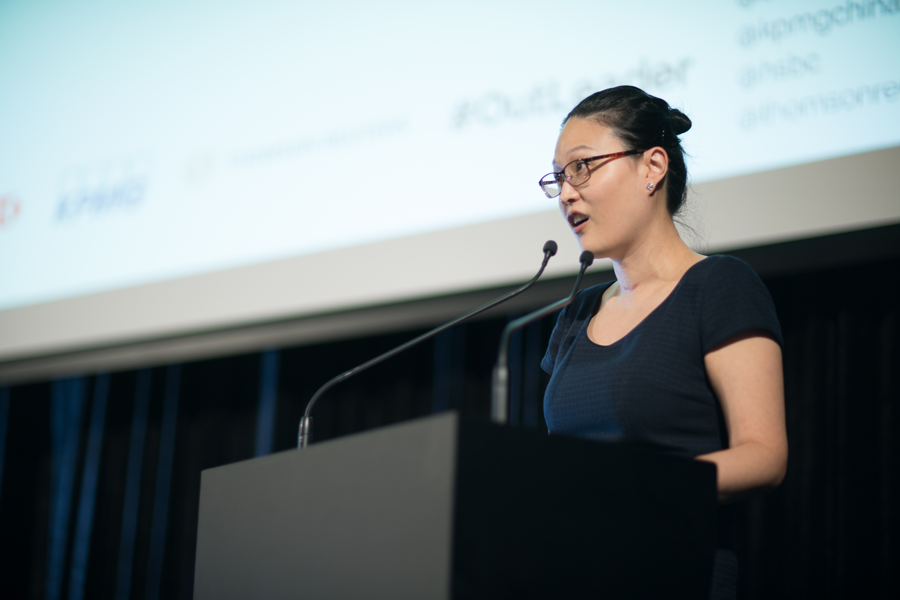 Vicki Fan, Partner, KPMG, wrapped up the Summit by tying the personal and the business dimensions of LGBT+ equality together: "It's clear that businesses have a powerful role in influencing not only the culture within our own organizations, but more broadly the social and government agenda. Throughout the week, we've heard about HSBC's campaign last year with the rainbow lions – and both the positive and negative reactions they received. Well, in our small household, we love the lions. Last year, I took my son to see the lions, and I tried to explain to him what they represented and why it's important. Now granted, he's 2, so I'm not sure how much of it registered, but in 15 or 20 years, looking back, I'm sure that he and a lot of other kids across Hong Kong will realize that their first exposure to the concept of diversity and inclusion were the colorful lions sitting outside HSBC. It's a good reminder that the commitment, effort, and progress we're making today are not just for us, they're also for future generations."