More than 100 LGBT+ business leaders gathered in October 2018 in London for Out Leadership's 7th annual  Europe LGBT+ Senior Leader Summit, sponsored by HSBC and Hogan Lovells.
The third summit session, C-Suite Leadership: A Global Look, and the Next Generation of LBGT+ Talent, was hosted by HSBC and included a CEO Panel focused on visible leadership and the business opportunity in securing LGBT+ rights.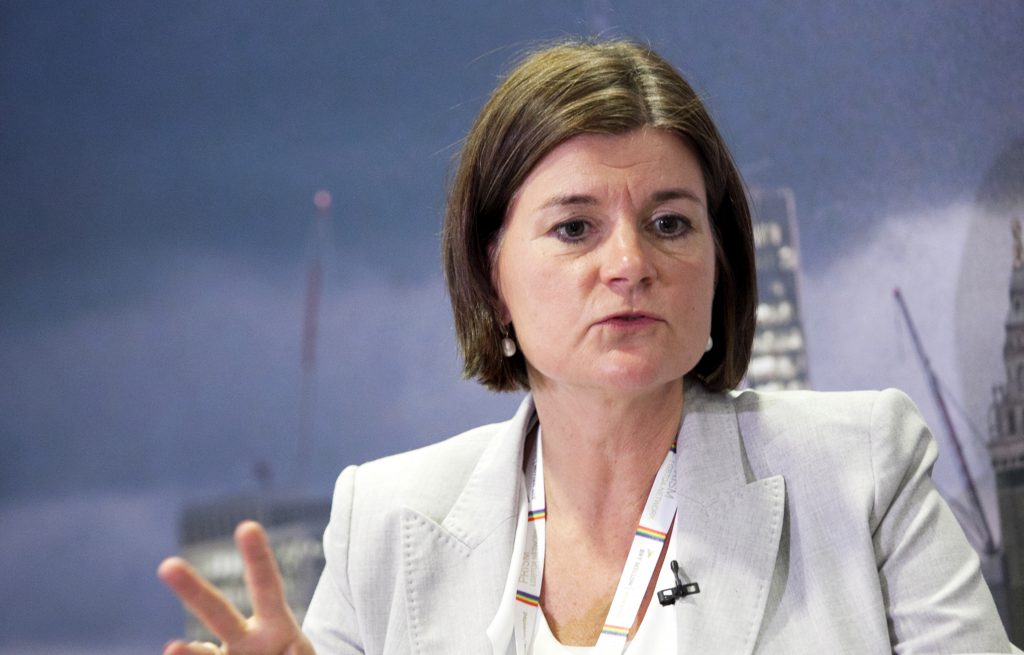 Hanneke Smits, Chief Executive Officer, Newton Investment Management shared her insights on the particular barriers to change in asset management:
"The more obvious aspect of diversity at any organization is attracting it, but there is also this question of keeping it and creating movement at the top. I would say for asset management the challenge is that your clients invest with very long-term horizons in mind. They typically back teams of professionals. So when they give us a mandate, they expect that mandate to be managed by certain groups of people who tend to be quite senior already. What it means in practice is that it can be challenging to make a change, because the clients actually don't like the change, often. There really isn't an incentive without continuing to make the business case to clients that diversity leads to better decisions, both for business and for us managing their portfolios. It just takes longer to affect the change that's needed."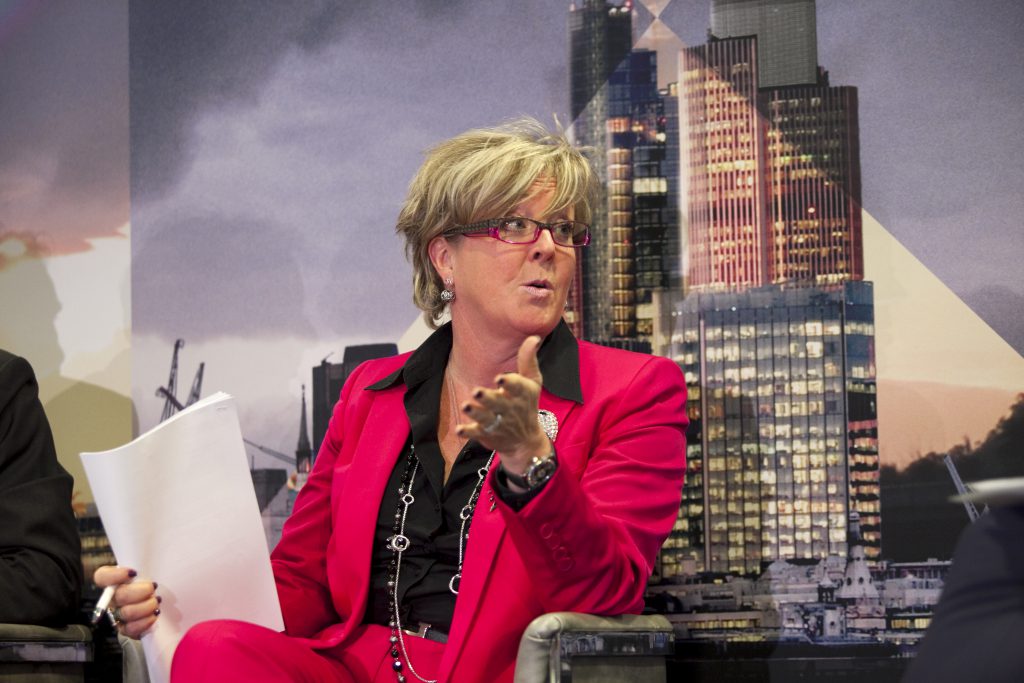 Tamara Box, Managing Parter, EME, Reed Smith LLP encouraged leaders to go beyond ticking the right boxes:
"Every company out there has now been forced, in many cases by clients, to have an agenda around D&I. Most of that translates into the box ticking. Have a women's initiative, have an LGBT affinity group, have a multi-cultural network. I can tick all the boxes and sometimes I can even point to representation in the leadership, so I'm good—right? I think we've created an environment of complacency.
What's changed if we know we still have people who don't feel comfortable being out? What's changed if we know sexual harassment still is happening? We've created a veneer that makes everyone feel better, but we haven't held ourselves accountable to real change. Real change will really only come with role-modeling. You need to be able to look into organizations and to see someone that you can emulate. I can be comfortable saying, "I can be a leader in this organization," because someone in this organization, with whom I share an identity, is a leader. I think until we put the people we intend to be there into management and leadership, whether that's LGBT+ men or women, we won't get them into leadership."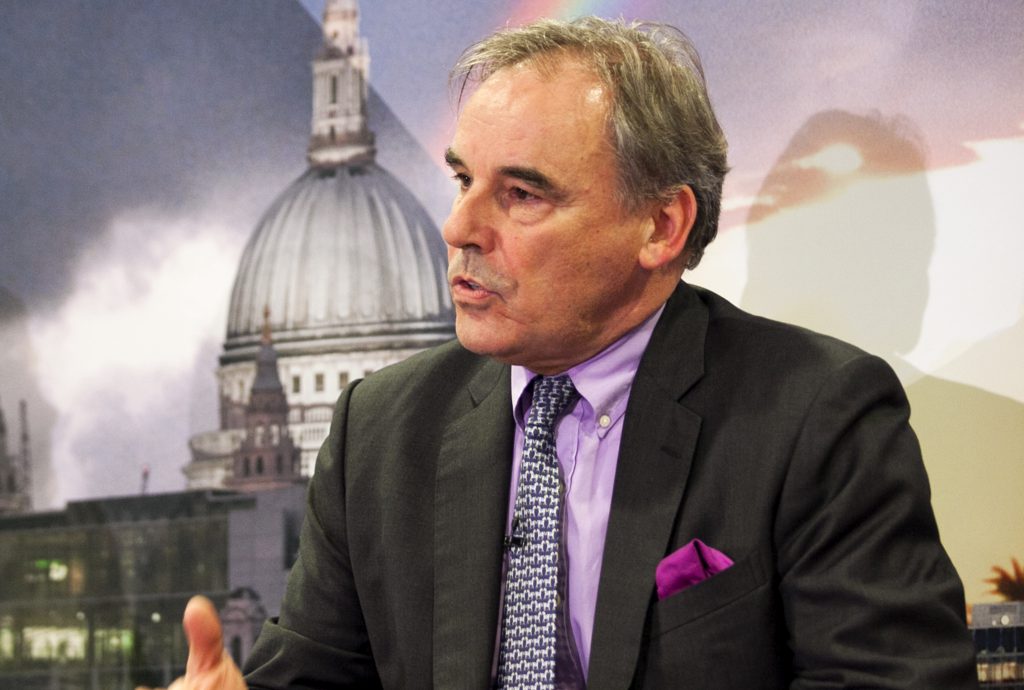 Colin Passmore, Senior Partner, Simmons & Simmons shared the importance of powerful allyship:
"My firm had the first-ever female partner in the city, but it didn't change things because the men didn't embrace the agenda. My managing partner, also a male, and myself have been pushing for well over three years, and we are only now beginning to see some change. I am much happier about our gender diversity—not happy, but happier. We are seeing change not only in our numbers—our headhunters have also finally stopped giving us all male slates of candidates. They'll give us five males and one woman, but that's improvement on six to zero.
But men within the firm are now thinking about these issues. We managed to filter it down, and people are working with their younger female talent to get them through to partnership, which is where we want them. We're still a long way from where we want to be—but what I am really, really happy about, is that many of the men in the firm are now thinking about this issue."
Panelists Hanneke Smits and Tamara Box also reflected on the benefits of diversity in decision-making:
"It's really important to demonstrate is that there is quality across the board when we interview a diverse slate. I have heard some of my colleagues say, 'Well, we just want to make sure we hire the right people.' This is correct, but diversity and hiring the right people, those terms aren't mutually exclusive." said Hanneke Smits.
Tamara Box added:
"We think we work in meritocracies now, that we're hiring the best person for the job. If that were true we would see very different statistics across every organization, whether for women, LGBT, or ethnic minorities. We have to turn that on its head and ask what we are seeing when we look at candidates, to see where some of those biases are.
If we're trying to achieve cognitive diversity, better business outcomes, better discussions, and better decision-making, we have to accept that we aren't looking for the best person, we're looking to create the best teams. We can't build those teams if we only think about one criteria, because we will hire the same person over and over again."