More than 300 LGBT+ business leaders gathered in November 2018 in Hong Kong for Out Leadership's 6th annual Asia LGBT+ Senior Leader Summit, sponsored by EY, KPMG, HSBC, and Thomson Reuters.
HSBC hosted the Closing Plenary.
In a panel discussion, C-Suite Leaders sat down to discuss progress in Hong Kong.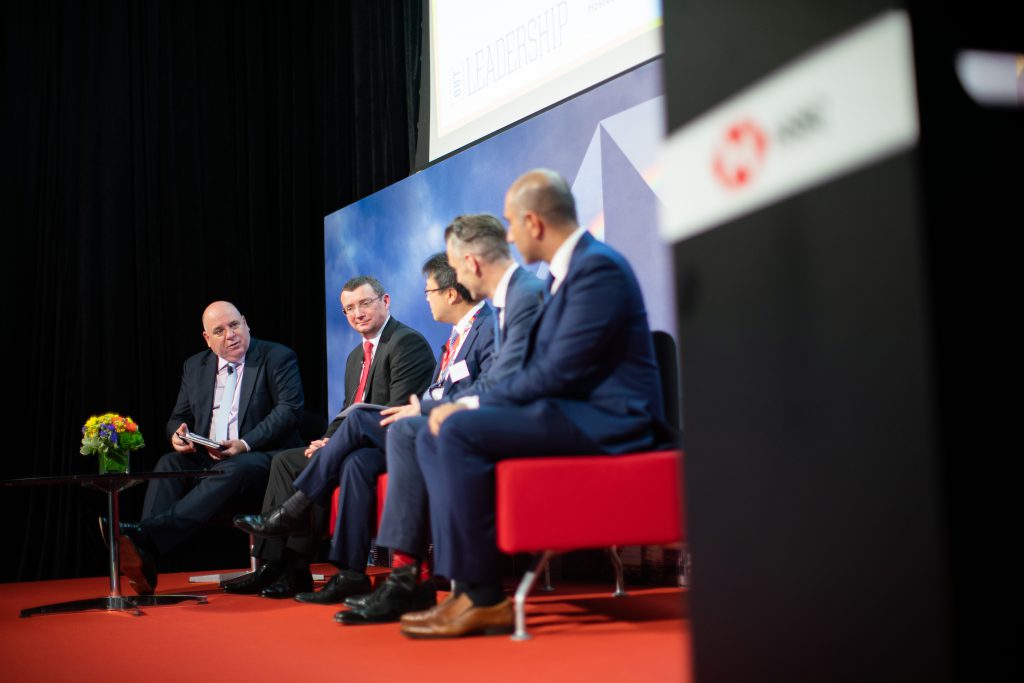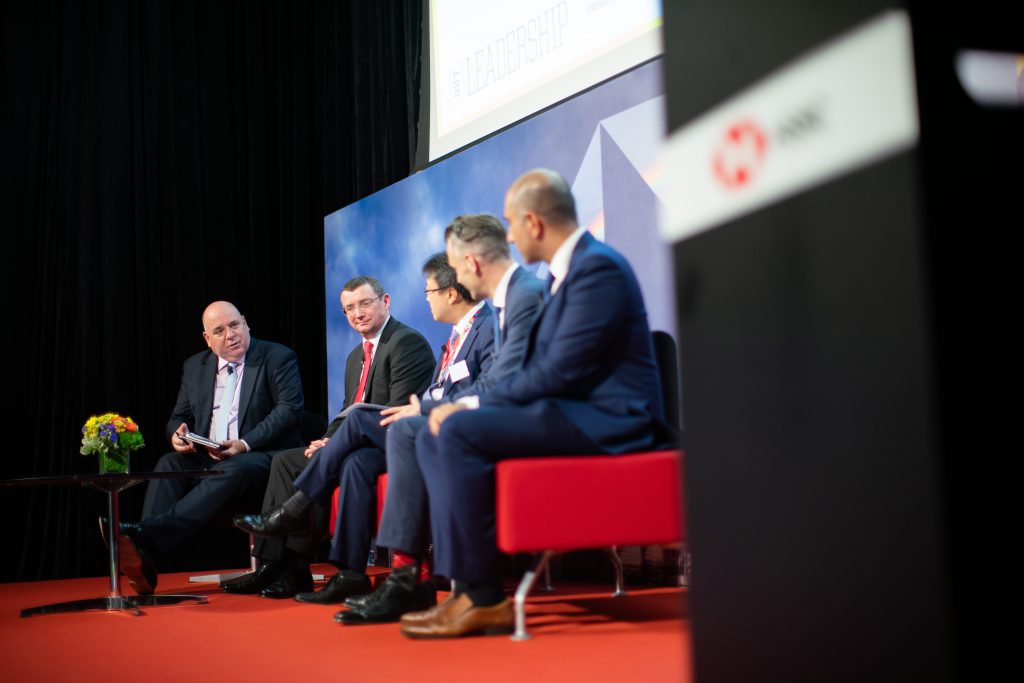 Neil Pabari, Managing Director, North Asia, Refinitiv said:
"We talk about policy in a high-level conversation, but what's the best way to communicate the significance to the average employee? In Hong Kong a family unit can now be defined differently, and that means someone now has access to insurance. It's an important mind-set shift to focus on the idea that a child who is a member of a family can now be covered, whereas the concept at first seems alien, and people, are happy for corporate to take on the agenda while remaining neutral about it and say, 'Yes, it's something that, you know, sounds like a good idea, for you.'
So, for me, you know, you asked me, "What are we gonna do between now and next year?" How do you make it personal?"
Kevin Martin, Head of Retail Banking and Wealth Management, HSBC moderated the conversation and shared his insight on balance:
"There is balance to be struck between a broad diversity and inclusion agenda and more specific agendas, both of which are essential. It's on all of us to provide a workplace where everybody, equally, can fulfill their potential.
Between the organizations sitting up here, we represent more than three quarters of a million people in a hundred countries around the world. And I think an important point to recognize is that us sitting in this room is great; us talking to others within our close-knit organization is fantastic, and we should; but equally, if we could create three-quarters of a million advocates on a day-to-day basis, the power of that would be extraordinary."
Peter Picton-Phillipps, Partner, FSO Market Leader, EY said:
"The important thing is to start talking about it, and to break down fear and barriers that way. I've discovered over the past few years, the power of just talking, which I hadn't really appreciated right before I got into this role."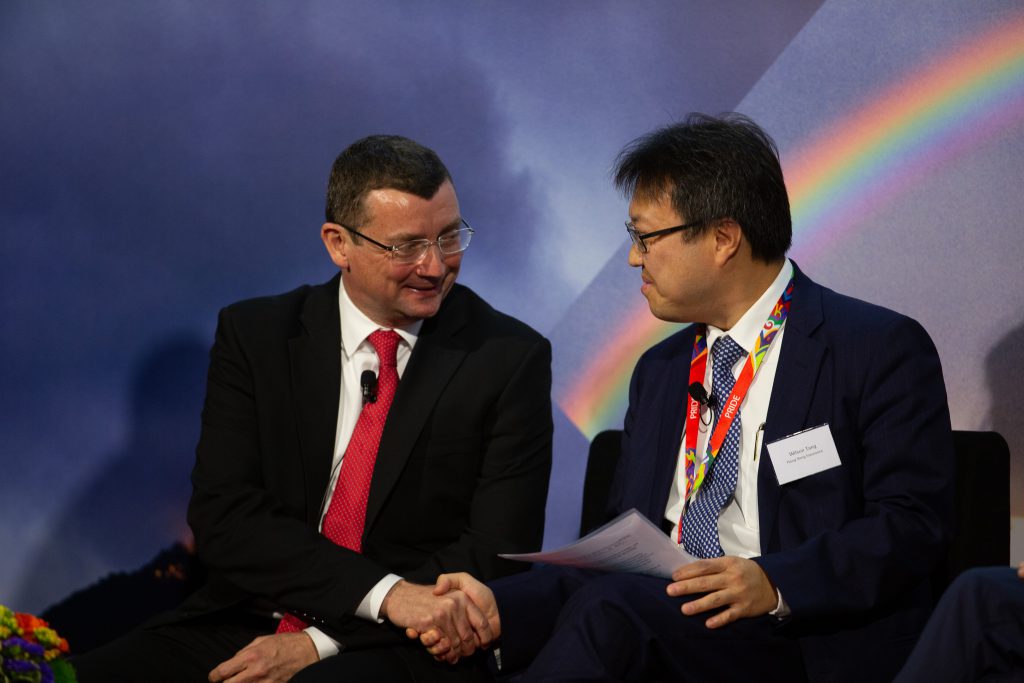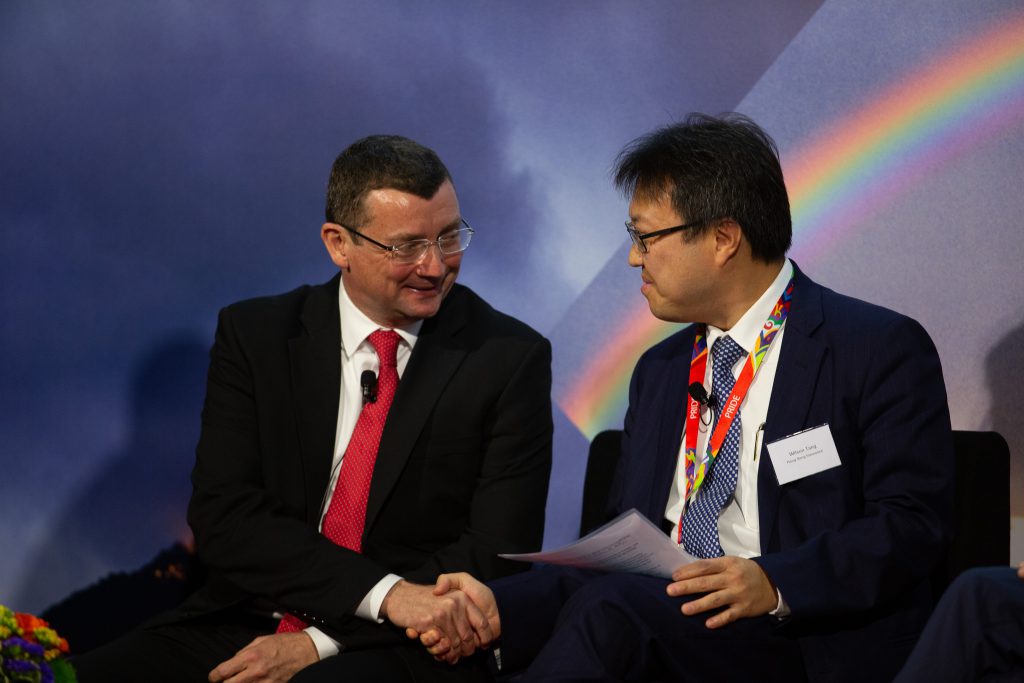 Wilson Tang, CEO, Hang Seng Insurance reflected on the importance of maintaining focus:
"It's very important for us, for everyone, to understand the purpose of the work; when we understand the purpose, it becomes the key driver to overcoming difficulties.
And I think for insurance industry, we are still atop the old definition of the family. It's time for us to review the policy for the future to provide for a different family structure. And as a leading insurance company in Hong Kong, I think it is our responsibility to insure our customers can fulfill the promises they make. An insurance policy can protect the family, the ones they love. It's the core value of insurance."
Andrew Weir, Regional Senior Partner, Hong Kong, Vice Chairman, China, KPMG brought it back to concrete next steps:
"I think we've turned the corner. The challenge now is, having turned the corner, is how to achieve real, concrete action. At the sessions over the last couple of days, we talked about a few key things we can do.  From the chamber panel, the heads of all the international trade realize that the anti-discrimination clauses in the ordinance of Hong Kong actually don't make any reference to sexual orientation. The Government Code of Conduct doesn't, the authority appointing people to public bodies doesn't. Further, while the listing rules and the government's framework talk about diversity and single out gender,  they still don't mention LGBT+.
These are concrete needs that. in a year's time when we sit down again, I hope we've made some progress on."