More than 100 LGBT+ business leaders gathered in October 2018 in London for Out Leadership's 7th annual  Europe LGBT+ Senior Leader Summit, sponsored by HSBC and Hogan Lovells.
In the summit's opening session, emerging LGBT+ business leaders attended the Europe OutNEXT Salon. OutNEXT is the only global talent accelerator specifically targeted to LGBT+ business leaders, sponsored globally by Barclays and PwC. Participants in the accelerator are hand-selected by their firms as high-potential and high-performing, and receive best-in-class training content by PwC.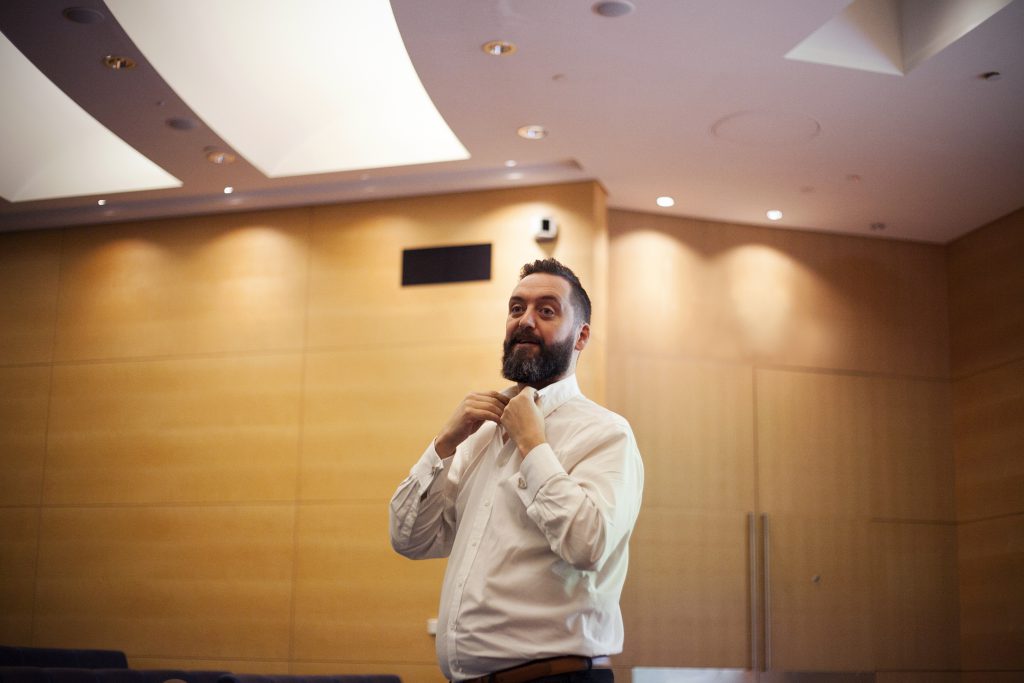 Andy Woodfield, UK Chief Sales and Marketing Officer, PwC facilitated a LGBT+ focused version of the "Genius, Power, Dreams" workshop, developed in partnership between Out Leadership and PwC.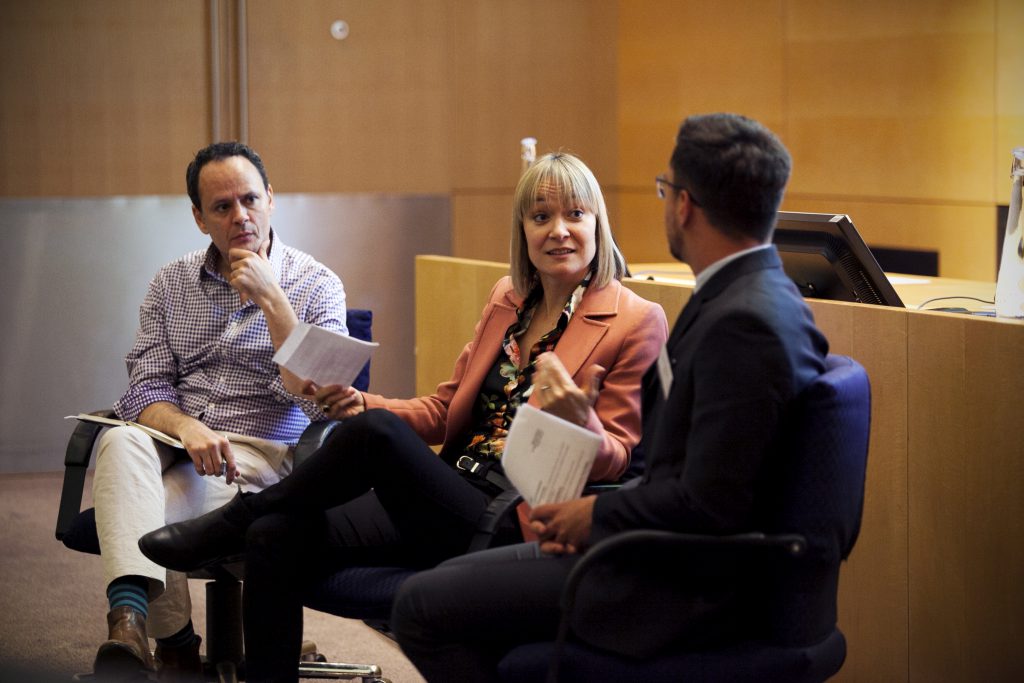 Following the presentation of the Out to Succeed research, Hayley Sudbury, Founder & CEO, WERKIN, led a conversation with Pierre Gaubert, CEO and Co-Founder, myGwork and Hugo Greenhalgh, LGBT Editor, Thomson Reuters Foundation about the role of technology and media in LGBT+ inclusion. In a wide ranging discussion, the panel covered the benefits of technology in facilitating mentorship programs for LGBT+ employees and media's ability to highlight positive stories of LGBT+ inclusion that typically may go unreported. Simultaneously, the potential negative impact of social media and other technology platforms was highlighted, with particular focus on how LGBT+ leaders can choose to utilize these platforms for building their own brands and promoting LGBT+ programming and work being done by their organizations.