This Week in Leadership: Breaking Binaries in European Marketing Communications
September 30th @ 1:00 BST | 8:00 AM EST
Homosexual individuals are becoming slowly more visible in advertising, though often misrepresented. Transgender and gender non-binary people remain extremely rare however, missing out on the opportunities from growing exposure and therefore acceptance of their identities. How can we address the barriers and what impact could this have for greater inclusion in the marketing world?
Moderator: 
Marion McDonald – Global Practice Leader @ Ogilvy Health & Wellness & OgilvyPROUD Executive Sponsor, UK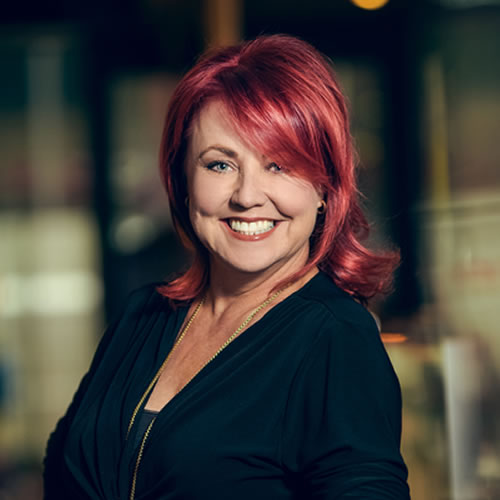 Marion leads the global Health & Wellness practice for Ogilvy, spanning insight, brand purpose, communications strategy and marketing effectiveness. Her personal passions include the business benefits of LGBT+ inclusion, and she founded Ogilvy Pride in Hong Kong, the agency's first Asian LGBT+ employee network. In 2017, Marion was named a top 100 global LGBT+ business leader in the OUTstanding FT 100 honours. She has also earned a global AMEC Lifetime Fellowship in 2015 for communications effectiveness education. Priorto Ogilvy, Marion grew sales and market share for global brands at Procter & Gamble, Reckitt Benckiser, Revlon and Allergan / Botox. Australian–born turned' Asian stir fry' with two decades of her career based in Japan, Hong Kong, Shanghai, Singapore, Bangkok and Myanmar, she moved to London in 2018 has put her Masters in International Marketing to good use connecting global talent for business creativity. Outside of her day job, Marion has a Diplo main Canine Behaviour and trains shelter dogs for rehoming, is studying clinical canine massage and is an occasional musical theatre director & performer.
Speakers:
Eli Vasiliou – Creative Director @ Iris Worldwide
Eli began her advertising career managing customer comms programmes for the likes of O2 andBarclaycard before taking a career–leap into the creative department, as a writer. Now, she is aCreative Director at Iris, shaping the creative output for their Starbucks UK, Haven Holidays,Original Source, Lloyd's of London andAmazon clients.Eli has a passion for diversity and cause–related marketing; she created the Digital Mums 'Cleanup the F word' flexible working campaign and more recently the multi–award–winning 'What'sYour Name?' for Starbucks, which achieved accolades for its authentic representation of the trans community.
Martin Eisend – Professor of Marketing @ European University Viadrina in Frankfurt/Oder, Germany
Martin Eisend is Professor of Marketing at the European University Viadrina in Frankfurt (Oder), Germany. His research and teaching interests focus on
marketing communication, consumer behavior, and empirical generalizations. He has published over 75 articles in peer reviewed international journals, such as the Journal of Marketing, Information Systems Research, Journal of the Academy of Marketing Science, International Journal of Research in Marketing, Journal of Retailing, or Journal of Product Innovation Management. Martin serves on the editorial review boards of all major marketing communication journals and is an Associate Editor of the International Journal of Advertising. He is the president of the European Advertising Academy. Martin has acquired several major research grants, has authored several best paper award-winning journal articles (Journal of Advertising 2015 and 2016, Journal of International Marketing 2017, International Journal of Advertising 2018), and has received awards for teaching and reviewing. In the most recent German business scholar ranking, he has been ranked 8th of around 3,000 business researchers in German speaking countries according to their peer-reviewed publications between 2014 and 2018.
Geoffroy Seghetti – EUR Regional PRIDE & co-Lead & VP of Marketing & Communications for Western Europe
Geoffroy Seghetti is Vice President Marketing & Communications for Western Europe.In this role he leads Consumer and B2B Marketing & Communications activities (Brand,Media, Digital/Social, PR, Sponsorship & events) for the Western Europe Division (Italy,France, Spain, Portugal, Netherlands, Belgium & Luxembourg). Prior to this role, Geoffroy was Head of Core Products for Western Europe where he led the Go–to–Market of Consumer and Commercial Products and Services. Geoffroy joined Mastercard in 2012 as Account Lead for strategic customers. Prior to joining Mastercard, Geoffroy was Head of Sales France at Gemalto (now Thales DigitalIdentity & Security).