OutNext Europe
September 15th @ 12:30 PM EST | 17:30 BST

OutNEXT continues to be a groundbreaking and first-of-its-kind talent accelerator program for LGBT+ emerging leaders. In this OutNEXT session, we'll focus on Intersectional Allyship, and what it means to champion inclusivity. We ask our member firms to nominate high-performing leaders from their organizations to join.
Moderators:

Beth Try – Shine UK @ PwC
Beth has been a Management Consultant at PwC for 6 years and focuses on operational efficiency and performance for clients within the public sector. Beth is a leader within Shine UK, PwC's LGBTQI network, promoting collaboration with the global PwC territories and other UK people networks such as those focused on gender, disability and race. Beth leads an initiative focused on increasing the engagement and visibility of womxn within the LGBTQI network, as well as connecting out womxn globally and providing role models throughout PwC. Beth also leads the Shine communications and social media team and has recently set up a working group focused on Intersectionality. Beth is a committee member of Interbank LGBT Forum in the UK where she is Co–Chair of an Inclusivity Sub–Committee which drives initiatives to ensure Interbank networking opportunities are increasingly inclusive and diverse.
Speakers:
Aisha Suleiman – Education Program Manager @ Amazon Web Services
Aisha is the Chair of Amazon's Black Employee Network (BEN) in the UK. BEN is one of Amazon's employee networks and it supports the business with it's diversity goals and promotes the inclusion of the diverse perspectives of people of African and Caribbean descent. Aisha also has years of experience in HR and Program Management. "I'm passionate about creating a world where everyone can have access to the same opportunities in order to be the best version of themselves."
Andrea Als – Director and Solicitor @ PwC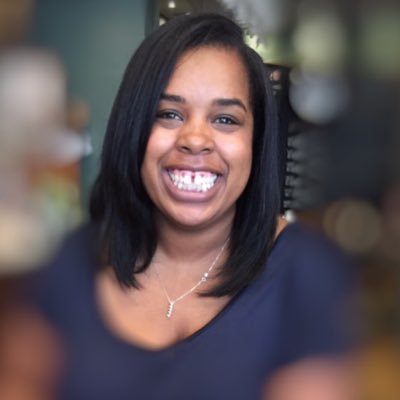 Andrea is a UK qualified Solicitor and Senior Manager in PwC Legal's Immigration practice. She is also the Government Liaison Lead and supports the Global Head of Immigration Julia Onslow-Cole in this arena. As a result, Andrea works closely with the Home Office on consultations and undertake impact assessments of upcoming changes for PwC's clients.
Andrea also has an extensive experience in advising large multi-nationals with decentralized models about compliance related issues; highlighting tax, employment and corporate structuring considerations. She also has unique expertises in advising clients who have been subjected to intelligence led Home Office inspections.
Andrea truly enjoy building a rapport with her clients and believes that working in partnership is key to delivering great service and achieving the clients desired results effectively and efficiently.
Bobbi Pickard – Senior PM, Co-Chair BP Pride Transgender Group, Director Transknowledge, Founder Trans in the City
Bobbi is the first openly transgender person in bp and as co–chair of bp Pride's Transgender Group has transformed trans awareness within the company. She is the founder of "Trans in the City"– a corporate collaboration of over 80 major organisations to further transgender awareness globally – a trustee of Mermaids, the gender diverse children's charity, #1 Yahoo Finance OUTstanding LGBT+ Future Leader, Rainbow Honours LGBTQ Champion, has been nominated for the 2020 British LGBT awards Nestle Diversity Champion Award and #14 in the Pride Power List. She plays guitar and bass, has two children and lives in Brighton.